Kaduna state became the focus of many Nigerians this week as leading Presidential aspirants stormed the Northern political capital to solicit votes of the country's highest voting geo-political zone.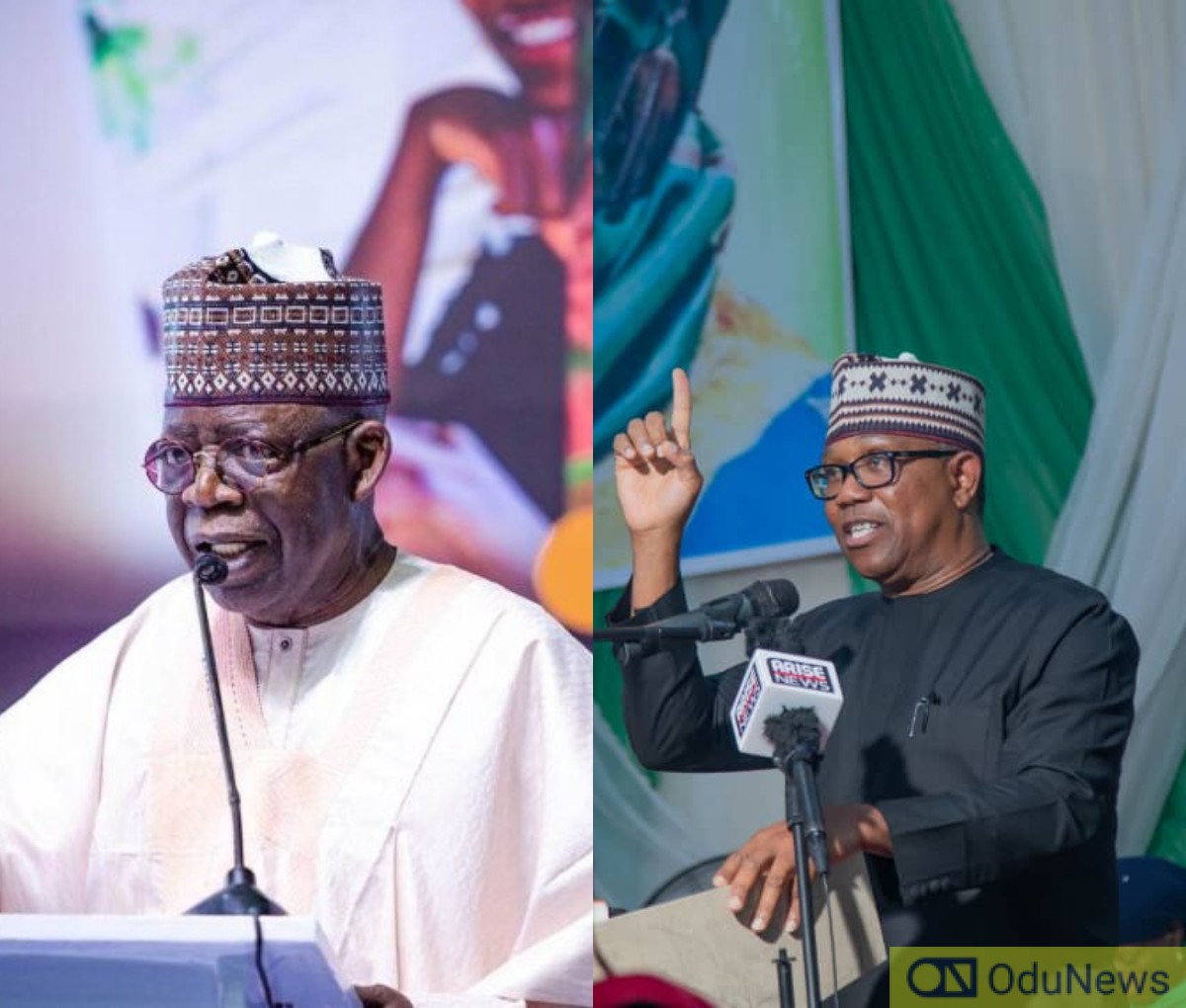 Indeed, the real campaign has begun and this is evident in the speeches of the presidential candidates of the various political parties. In the past two days, the leading aspirants have reeled out their plans if elected President. In Kaduna, there was no placeholder, representative or stand-in for any of the political aspirants and they all brought their 'rhetorical missiles' to throw at their opponents. As Kaduna was bubbling with politics, Nigerians took to social media to pass comments, criticise, revile and 'drag' any aspirants they assumed must have goofed. Some of these supporters needed Twitter language experts to explain their candidate's 'figurative' analysis of Climate Change, another group was trying hard to retain the 'Pan-Nigeriannes' stand of their candidate and the other 'loud' supporters were busy explaining that their 'take-it-back' mantra does not necessarily mean they would not work with people they intend to take it back from. In all of these, the supporters of the various aspirants had a lot on their palates.
Now to the Kaduna experience. The candidate of the All Progressives Congress, Asiwaju Bola Ahmed Tinubu, threw his missiles at his opponents. His kind of politics is one of boldness and fearlessness. What more could one expect from one who is arguably the biggest political figure in the country at the moment? He threw jibes at the candidates of the Peoples Democratic Party, Alhaji Atiku Abubakar, and the Labour Party, Mr Peter Obi.
Speaking on Atiku, Tinubu asked him to be grateful to him and step down. He said the PDP flagbearer should reciprocate the gesture he gave to the former vice president when he contested for the presidency in 2007 under the defunct Action Congress (AC), by dropping his ambition and endorsing him. Moving forward, he said, "From the late Shehu Yar'Adua, I'm standing before you saying this, even my greatest rival, Atiku, met me with Yar'Adua. He was just out of Customs at that time. Ask him to go and read the civil service regulation. They asked him questions: 'How did you make money?' He said from selling cars. Can you as a civil servant be involved with other trades and businesses? You have attracted disqualification and you don't deserve to compete with others. Nuhu Ribadu was on our platform. I supported Atiku Abubakar in 2007 then. Don't blame me if I ask for a payback period. It's payback. Let him endorse me now instead of him conducting a rally around Kaduna while I'm talking to you people here."
In foregrounding his achievements as Lagos state governor, Tinubu again picked on Atiku and Peter Obi when he said, "When I assumed office in 1999, I returned Lagos to a state of law and order and rule of law. One of the candidates running against me lives in Lagos; that is Peter Obi. If you ask Atiku, where is your other valuable asset, he will say he has one at Madonna Street, Lagos."
In all of this, it was Tinubu's figurative reference to Climate Change that sparked the most reactions from many social media users. When asked about his plans to combat Climate Change, Tinubu alluded to the 'Holy Communion and 'Church Rat' to explain the issues and the challenges. "It's a question of how you prevent a church rat from eating poisoned holy communion. That's the way, Tinubu had said. This has since been given different interpretations. While some hail him for such reference, others knock him for speaking out of order. Like always, he gave both supporters and his traducers things to talk about.
The Labour Party Presidential candidate, Peter Obi, got his 'Obidients' and other Nigerians talking when he shared pictures of himself with Sheik Ahmad Gumi- renowned by many as the main negotiator between the federal government and bandits terrorising parts of the north. This stirred controversies but his many supporters who are active social media users were able to justify his visit. One could say 'taking Nigeria back' is an open-ended statement. The question is, take it back from who and give it to who?
Asides from the controversial visit, Peter Obi wowed his audience with his calm, calculated and intelligent takes on issues. Obi noted that turning Nigeria around will require three core banks: Bank of Agriculture, Bank of Industry and Bank of Infrastructure, which will make funds easily accessible to SME startups and individuals. The former Anambra governor worried about the nation's dwindling fortunes, lamenting that Nigeria is qualified to be referred to as a failed state. He said when a country is no longer in control of the economy and security, such a country is nothing but a failed state. He, however, promised that if elected president in 2023, he would positively change the narrative.
On his plans to combat insecurity, Obi said "once jobs are created and youths are gainfully engaged and made productive, insecurity would be reduced to the barest minimum and will no longer be lucrative", adding that " security agencies will be adequately equipped to handle all forms of insecurity in the country.
As time goes on, the ideas and plans of the candidates will be clearer to the electorates. An issue-based campaign will do the country so much good!

Submit press release, news tips to us: tips@latestnaija.news | Follow us @ODUNewsNG