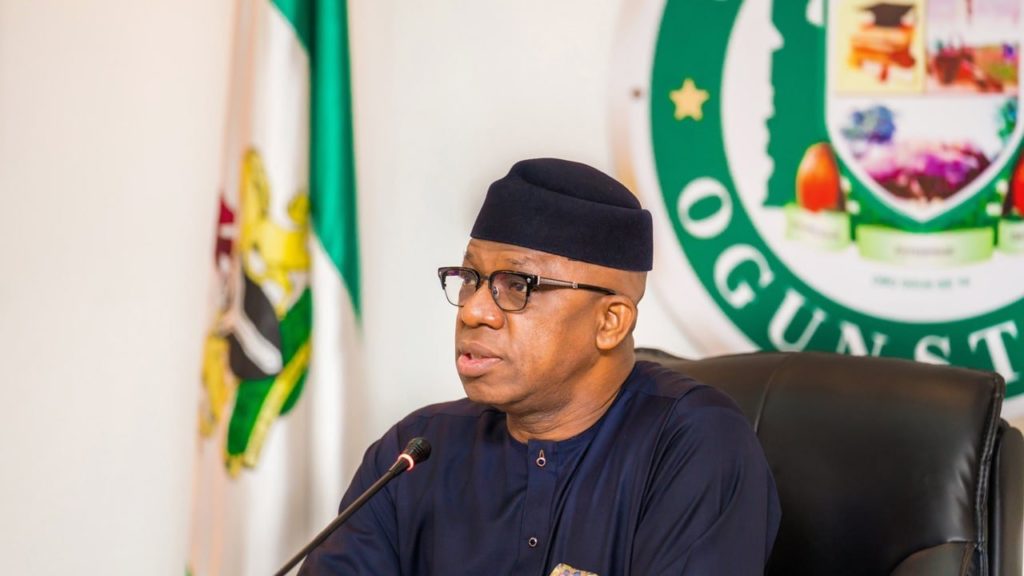 In a bid to curb the rising menace of cult-related violence and restore peace to the state, Governor Dapo Abiodun of Ogun State has revealed plans to enact a new law that will impose the death penalty on individuals involved in cult activities. This announcement came during a meeting held at the Akarigbo Palace in Sagamu, Ogun State, where Governor Abiodun met with the Paramount Ruler of Remoland, Oba Babatunde Ajayi.
Governor Abiodun expressed deep concern over the alarming levels of violence and loss of lives in Sagamu and its surrounding areas. He made it unequivocally clear that his government would not stand idly by while unscrupulous individuals wreak havoc in any part of the state. He extended his heartfelt condolences to the law-abiding citizens of Sagamu and the paramount ruler for the lives lost due to these criminal activities.
Addressing the gathering, Governor Abiodun stated, "We will spare no effort in bringing those responsible for these heinous crimes to justice. I have consulted with the Attorney General, and it is within my powers as the governor of this state to impose the death penalty on those who engage in cult activities. We will enact this law to make people fully aware of the consequences of their actions, in the hope that it will deter them."
Governor Abiodun further announced the deployment of key security officials to Sagamu, including the Commissioner of Police, the Director of the State Security Service (DSS), the Commander of the Civil Defence, and the AMOTEKUN Commander, emphasizing the urgency of the situation.
In a bid to harness intelligence and grassroots support, Governor Abiodun pledged to collaborate closely with traditional rulers in the state. He reminded the public of his commitment to demolish any property associated with cultism or kidnapping, vowing to no longer refer to the perpetrators as cultists but rather as murderers. He asserted that they would be met with punishments befitting their crimes.
Governor Abiodun emphasized that his administration's priority was the development and prosperity of Ogun State, and no individual or group would be allowed to hinder its progress.
Oba Babatunde Ajayi, the Paramount Ruler of Remoland, echoed these sentiments and decried the continuous destruction of lives and properties in Sagamu. He stressed the need for a stable and secure environment to attract the development the town so desperately needs, requesting the establishment of mobile police and military formations to maintain law and order effectively.
As Ogun State braces for these stringent measures, the hope is that they will serve as a strong deterrent to those involved in cult activities and restore peace to the region. The state government, in collaboration with traditional leaders and security agencies, is determined to root out the menace of cultism and its associated violence for the greater good of the community.

Submit press release, news tips to us: tips@latestnaija.news | Follow us @ODUNewsNG