Although buried on June 10th in Houston, a Nigerian pastor on Tuesday held 'his own' burial ceremony for the deceased American, George Floyd in Mbaise area of Imo state.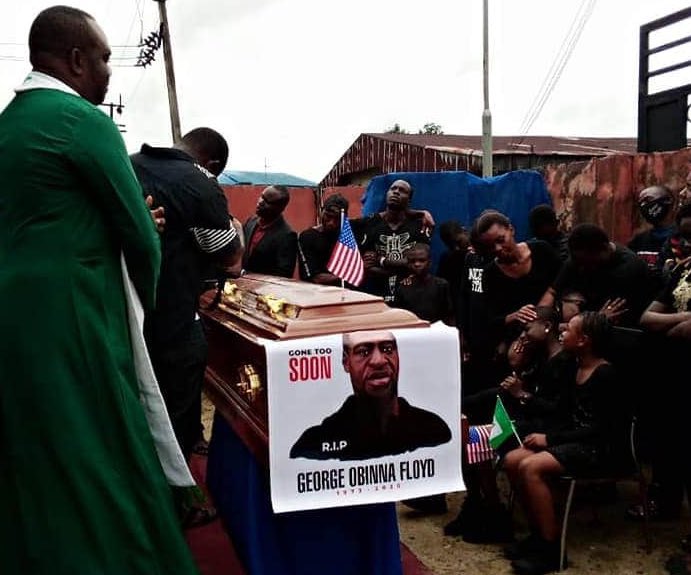 The cleric, Pastor Humble Okoro, also added 'Obinna' to George Floyd's name after claiming that his ancestral root has been traced to a clan in the state.
In his words, he said, "I traced the ancestral root of George Obinna Floyd to Umuoffor kindred in Obokwu obibi Aboh Mbaise Imo State and I feel so happy now that we have reburied him alongside with his ancestors."
The bizarre incident has sparked different reactions from Nigerians on social media.
Please oo, That particular pastor is embarrassing himself, Not all Aboh mbaise people don't t have sense

— Prudy  (@Prudike) July 29, 2020
George Floyd reburied in Mbaise Imo state.. Bro Obinna a gentle man to the call. Keep resting!!!. pic.twitter.com/cyUaFlWRlM

— OMO ÌYA OLÁ 🚨 (@olamoni13) July 29, 2020
Aboh mbaise People always disgracing us😂

— Iphie (@_lilivet) July 29, 2020
Abrasive comments like this are almost as bad as the act itself. So just because of the actions of Pastor Humble Okoro in conjunction with the Umuofor kindred Obokwu Obibi Nguru, Aboh Mbaise, Imo State they should ban religion in the whole Nigeria.

— J O N E S • (@jones_ayuwo) July 29, 2020
Lol, that place is no where in mbaise, look at the buildings around, looks more like an urban environment

— Naustine (@Naustine1) July 29, 2020
You see my sister, @realDonaldTrump's ancestry will soon be traced to Mbaise, Imo State.
The way these our brothers are going, only God can "reset device".🚶🏾‍♂️

— Director Lẹykìí® (@Olalekanakogun) July 29, 2020
I know the man behind this, he is a pastor who is also an entertainer and My former neighbor.
I know exactly where this was done, it was in Port Harcourt. Though pastor Humble hails from mbaise like myself, I guess that why he added Mbaise to it. https://t.co/z0ZI5BAbAp

— All year Santa (@mikkybanga) July 29, 2020
It's possible he might come from Mbaise. The rate in which the whites took us as slaves to USA was massive. Just know that 60% black Americans are mostly from the old eastern region of Nigeria

— Real 🛡️🛡️ (@Chukwu_Emka) July 29, 2020
George Floyd can now rest in peace in the Land of Mbaise in Imo State. The next would be to do a Rochas Style for him. His ancestors are happy, Clergy man is happy, Mbaise people are happy, Imo State also Happy. Kudos! 😆😂😂😂

— François (@rockloden) July 29, 2020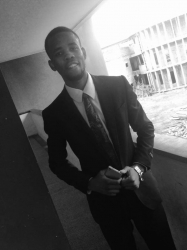 Latest posts by Adelowo Adegboyega
(see all)

Submit press release, news tips to us: [email protected] | Follow us @ODUNewsNG