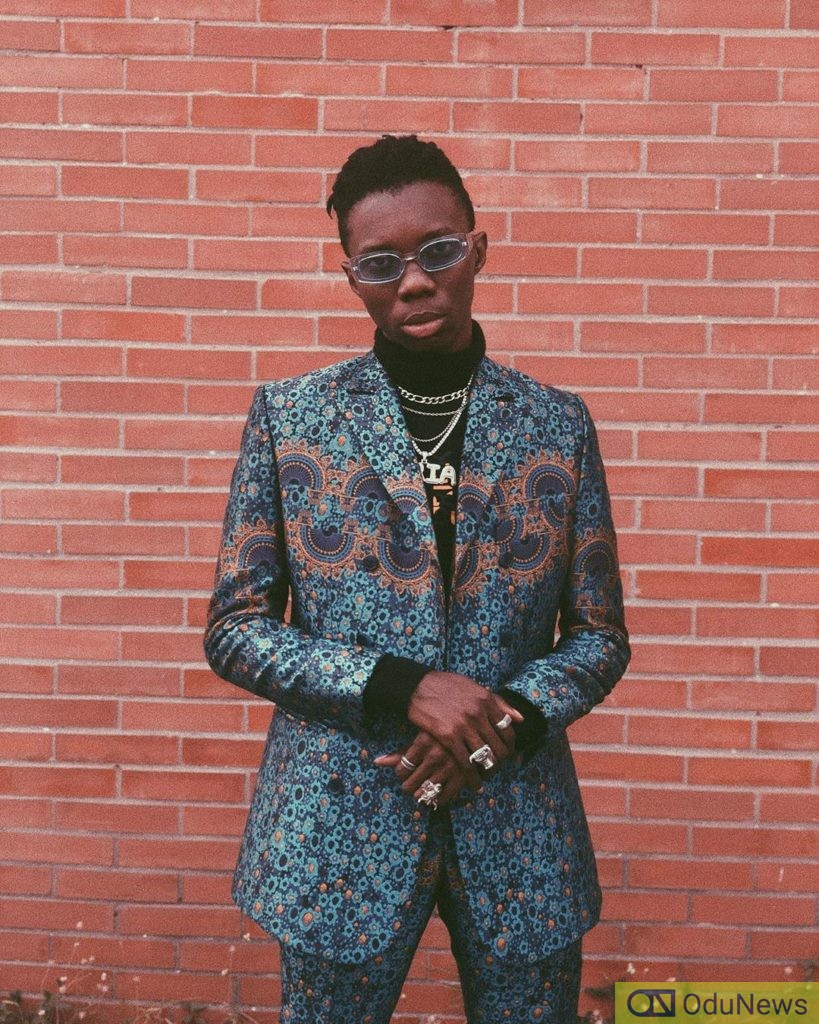 Amid the ongoing rap war, Blaqbonez has responded to the initial diss track, "Best Rapper In Nigeria" by  Khaligraph Jones and he titles his own, "Green Blaq Green".
The Chocolate City rapper literarily replaces the White in the Nigerian flag to Black (blaq) to coin his title. The diss track has been the talk of Twitter since the break of the day as Nigerians and Kenyans got locked down in the comment sections to throw their weight behind their supposed winners.
One punchline that the social media couldn't contain on "Green Blaq Green" was when Blaqbonez compared Khaligraph Jones to Manchester United defender, Phil Jones saying "even Machester United knows no one is scared of Jones in the defence".
More reactions are trailing the Blaqbonez reply to Khaligraph Jones diss track. See some of the reactions below:
BlaqBonez to Khaligraph Jones:

"YO KENYA, This is the Nigga You rated as Best? If y'all are attacked, he's gon come to your Help? If there's one thing we learnt from Manchester United, its that literally no one is scared of JONES in defence"

Even Jones will Phil That ??

— King Nonny ? (@Zaddy_nomso) January 15, 2020
"How can u say that I be 40..u delusional clearly.. Or is it dementia that's a couple years early or Alzheimer's? U forgot what u saw on ur Telly? Or u just ignore my age.. You the Kenyan R. Kelly"..???Blaqbones @BlaqBonez
Kill em all!!!!… We told y'all K.Jones gone get it

— Ojiegbe Finest (@o_finest) January 15, 2020
I withdraw admitting that Khaligraph Jones earlier smoked Blaqbonez. The prodigal son is truly sorry.

But @BlaqBonez why would you come with a nuclear weapon to water gun fight? ?pic.twitter.com/0rK32SVHTw

— Pablo Noser (@pablobignose) January 15, 2020
Just heard @BlaqBonez reply and boyyyyy you are stupiddddd ??? the 3 wise men were recorded leaving the east ???

— THE GEM IN I ♊️ (@itz_thegemini) January 15, 2020
Blaqbonez is trending, do you know why?

Because he is dissing Khaligraph.

Nigeria rappers will never trend except they diss somebody.

Sad!

— PorPorRee ? (@VEJ0ME) January 15, 2020
Allow me assume you're 52 based on your face ?. Blaqbonez has no respect o. Even called khaligraph Jones a clout chasing agbaya ??.

— DREYLO. (@RealDreylo) January 15, 2020
BlaqBonez didn't disappoint.

Man referred to Khaligraph Jones as "Kenyan RKelly" he also said he gon call Bobrisky to put shim dick in his mouth. Oh God! ? ?

— Richard Omo Ibo (@MeetTheRichard) January 15, 2020
Blaqbonez when everyone thought he was gonna chill n let shit slide!
Ask Manchester United, no one is scared of JONES in defense pic.twitter.com/ALMLlMAVlN

— ODIN THE ALLFATHER (@MusicMutant1) January 15, 2020
If there's one thing anybody learn from Manchester United is that literarily no one is scared of JONES in defence???????????

Blaqbonez na werey????

— No Bad Vibez ? (@Mysterio192) January 15, 2020
Khaligraph Jones please deal with Blaqbonez. KOT will deal with Nigerians who say his Disstrack is better than yours. OG please do another disstrack with his Green Blaq Green soundtrack/beats. Beat him in his homeground.
OG NI OG

— SHANKI (@ShankiAustine) January 15, 2020
Blaqbonez went so soft on that disstrack. Disstracks are meant to be hard. The guy hasn't addressed anything. Khaligraph jones did a background check on Blaqbonez before getting in the booth. He was spitting facts. Clearly OG has won this first round. Go argue in the comments

— SHANKI (@ShankiAustine) January 15, 2020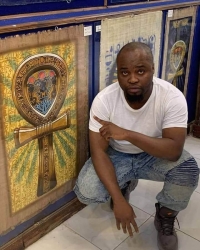 Latest posts by Samuel Nelson
(see all)

Submit press release, news tips to us: [email protected] | Follow us @ODUNewsNG