Kemi Olunloyo, one of Nigeria's most controversial journalists is trending on Twitter for alleging that President Muhammadu Buhari is showing symptoms of having the coronavirus.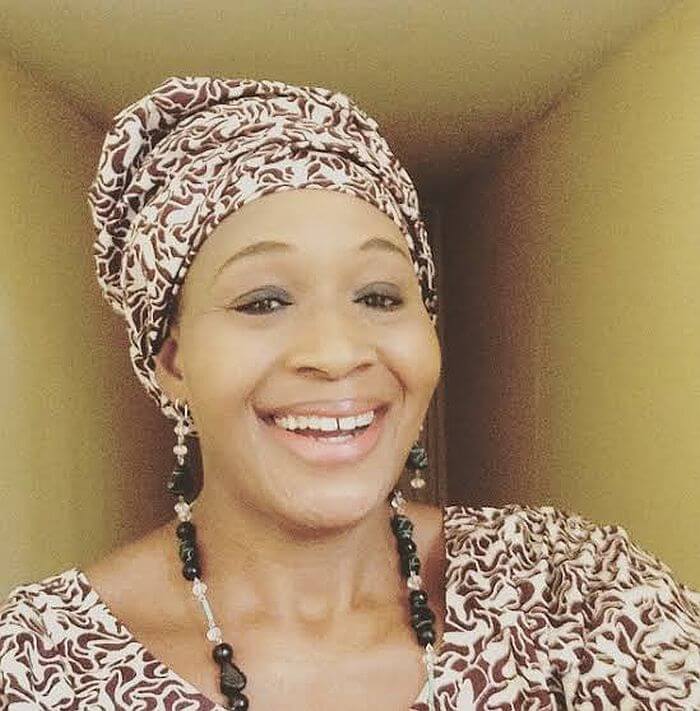 The president's chief of staff Abba Kyari was revealed to have been infected with COVID-19 yesterday, and the nation's leader and his vice have reportedly gone into self-isolation.
Kemi Olunloyo tweeted in the early hours of today that President Buhari is very sick and that he has a persistent cough. She further claims that a ventilator was brought in from the hospital for him.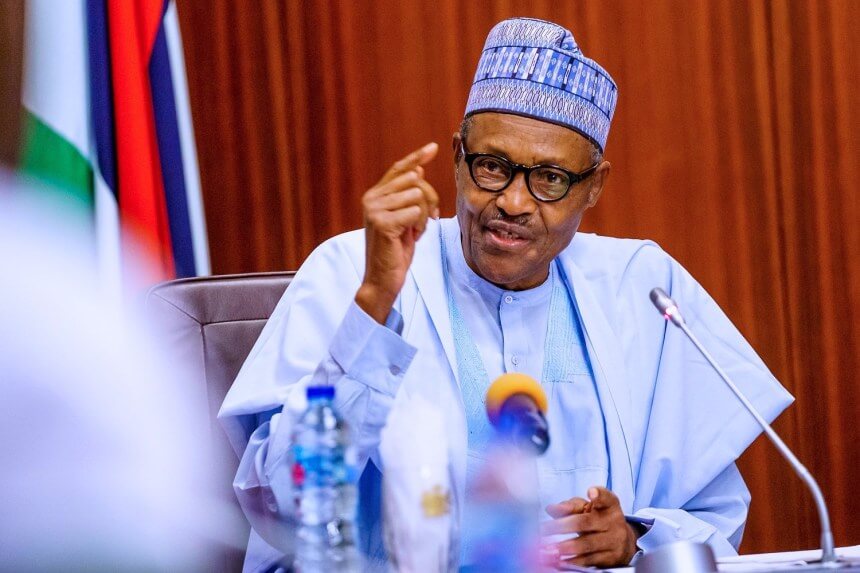 #BREAKING UPDATE is that Prez @MBuhari is very sick with persistent coughing. A ventilator has been brought in from a hospital to set up a makeshift ICU to treat our Commander-in-Chief. He had contact with his Chief of staff Mr Kyari who tested positive for CORONAVIRUS #COVID19 pic.twitter.com/MgUnDMdruR

— Medical Journalist Kemi Olunloyo Pharm.D (@KemiOlunloyo) March 24, 2020
Though the president indeed had contact with his chief of staff, some believe that her claim is false, while others feel that there is an element of truth in what she says.
See reactions to her tweet below:
Kemi Olunloyo said it and a villa worker just confirmed on my list with his status.
Let's expect the worse. pic.twitter.com/qVxCcWyw9S

— ?? Hisrorical-Broda ⚪ (@eddyehiz) March 25, 2020
Pim pim… Commot from road I get watin I want quickly go comfirm. Kemi Olunloyo say the gbedu don dey enter body. pic.twitter.com/lKrTls0lEE

— Hilary Anthony (@HilaryA14067096) March 25, 2020
Suddenly, Kemi Olunloyo is the "most accurate Journo" just because she announced what pleases most of you. God will judge you all

— POP$0N (@mrpopoola_) March 25, 2020
If Kemi Olunloyo reports it, believe it. That woman is nuts yeah but damn good at her job

— Wolf of Lagos ?? (@SheunAdeola) March 24, 2020
You people have been sleeping on Kemi Olunloyo right from time, mama spits fact.

I know the reason you believe her now is because this news is a bad news and it centers around the president ?

"when good leaders suffer, we show empathy, when bad leaders suffer, we throw party"

— Lola Okunrin (@lollypeezle) March 25, 2020
Kemi olunloyo wrote a story bout Chioma and the DMW crew in London

She was the first person to report the AMVCA ish

And now she's reporting Buhari is sick with persistent coughing

That woman is crazy aiit but good at her thing.Hope this ain't true, God let your will be done

— AJ ? (@r3al__AJ) March 25, 2020
If Kemi Olunloyo announce your death, my guy go do will.

— KOVIK ONE NINE (@kayodeomoaye) March 24, 2020
Kemi Olunloyo is the most reliable investigative journalist in Nigeria. Her credibility is second to none.

— Seth (@Lusiseth) March 24, 2020
https://twitter.com/FeralJack_/status/1242671945277202433
Let me not lie to you, Kemi Olunloyo might not be liked for many things, but her journalism is top notch.

I won't be surprised if this news comes out to be true. https://t.co/N8zVDL3nUO

— OTUNBA COFFEE ☕️ (@OtunbaCoff) March 24, 2020
Oh so now Kemi Olunloyo is not giving false news abi??

Y'all are real clowns????

— Ada Eji Eje Mba?? (@TheAdanne) March 24, 2020
Asides the occasional brain touch, no other Journalist comes close to Kemi Olunloyo in investigative journalism.
Fisayo soyombo is a worthwhile mention though.

— ? (@KingIsMide) March 25, 2020
Just for the record & your info, Aunty Kemi Olunloyo was first to break the AMCVA News,

Her VAR checks on coronavirus is always 101% accurate

Again, Rumor has it that Aisha took over power in Aso rock, she sacked the perm sec already, you self think am.?

E don happen oh.

— Oloye Ayo Gbadebo (@holudaray) March 25, 2020
But wait sef, if this kemi olunloyo's News add up and your president is actually sick, what difference does that make since we Nigerians don't feel his impact when he was okay, Abi?#COVID19 #Covid19Out pic.twitter.com/WfopXa2c3o

— Toberry ? (@Toberry15) March 25, 2020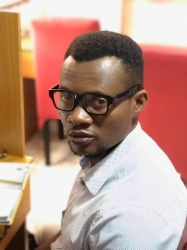 Latest posts by Sydney Elike
(see all)

Submit press release, news tips to us: [email protected] | Follow us @ODUNewsNG