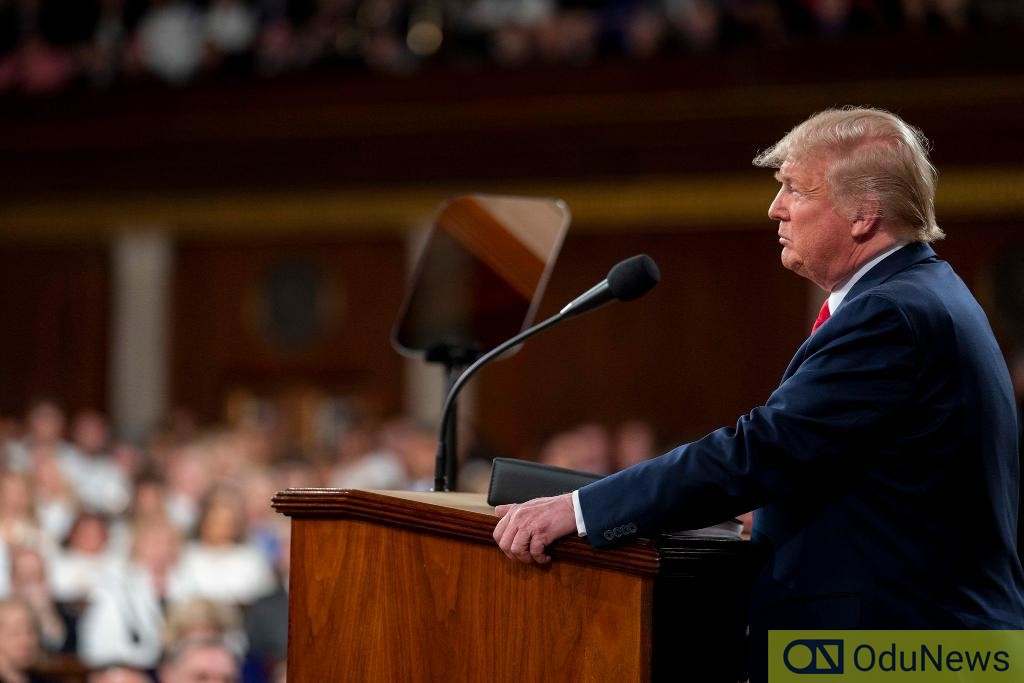 President Donald Trump has been cleared in his impeachment trial, ending a congressional bid to oust him from office that bitterly divided the US.
The Senate, run by the president's fellow Republicans, voted to acquit him 52-48 on charges of abuse of power and 53-47 on obstruction of Congress.
Democrats charged Mr Trump in December with pressuring Ukraine to smear a potential White House rival.
In November, Mr Trump will be the first impeached president to go for election.
President @realDonaldTrump welcomed @jguaido to the White House!

The U.S. will continue to work with our partners in the region to confront the illegitimate dictatorship in Venezuela & stand alongside the Venezuelan people to ensure a democratic, prosperous future. ???? pic.twitter.com/7oNA73Y2s4

— The White House (@WhiteHouse) February 6, 2020
In its historic vote on Wednesday, the Senate decided not to remove America's 45th president from office on charges arising from his dealings with Ukraine.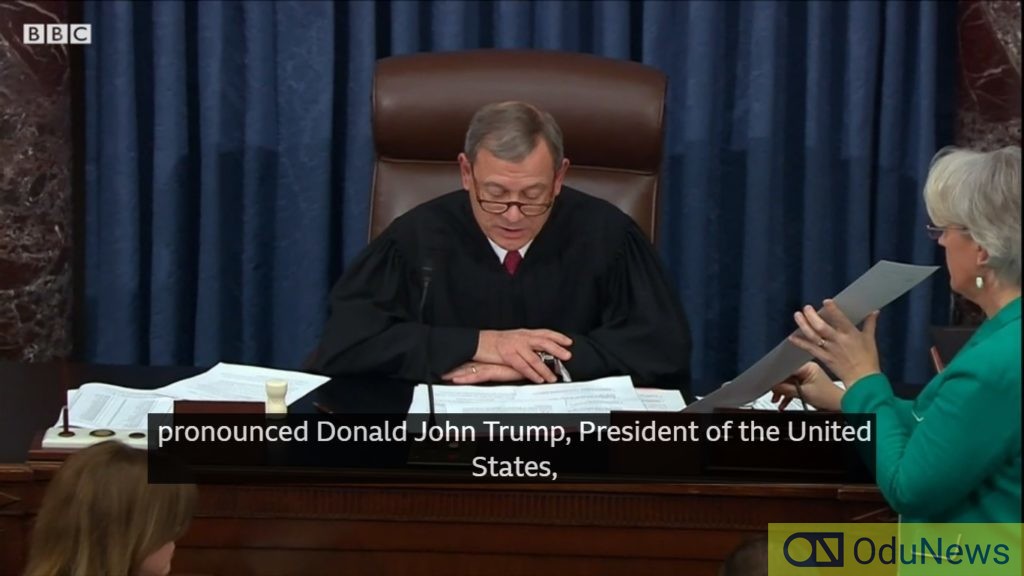 If convicted on either charge, Mr Trump would have had to turn over his office to Vice-President Mike Pence.
The Democratic-led House of Representatives approved the articles of impeachment on 18 December.
Reactions that follow Trump acquittal at Impeachment Trial
AM I THE ONLY ONE STILL EXCITED ?

I'm still celebrating President @realDonaldTrump acquittal

He beat Hillary Clinton
He beat the Russian Hoax
He beat the Impeachment Hoax

RT & Let's congratulate the Man

? #CongratulationsPresidentTrump

— Terrence K. Williams (@w_terrence) February 6, 2020
Mitch McConnell: My only goal is to make Obama a one-term president.

Mitch McConnell: My proudest moment was telling Pres. Obama he can't fill a Supreme Court seat.

Mitch McConnell: Let Trump corrupt his office. So what?

Also Mitch McConnell: why can't the Speaker be civil?? https://t.co/4SEQWsZ5fk

— Joy Reid (@JoyAnnReid) February 6, 2020
In America Truth & Right Counts!
It Appears Only Real Millionaires In Republican Party And Around Or In Trump's Circle, Like Amb. Gordon Sondland And Sen. Mitt Romney Can Stand Up To Trump With The Truth And In Fairness, And Thinking Not Or Little About Consequences… pic.twitter.com/NkEqXxg0A1

— BenIkari (@BwlIkari) February 6, 2020
Wow this video of @SpeakerPelosi approving Trump's 738 billion dollar defense budget is epic slay queen pic.twitter.com/GdRKCYXo38

— Vinnie Fuckmuscle (@bilallsack) February 6, 2020
American patriots protested outside of trump tower tonight in NYC chanting "lock him up!" Love it. ?pic.twitter.com/BpPNPNy1HK

— Ricky Davila (@TheRickyDavila) February 6, 2020
Mr. Romney has demonstrated clearly that if he were elected president -he would betray the Republican base – just as so many others have done before. And why President Trump is a cut above. This is why we love President Trump. He does not betray us.

— Bo Snerdley (@BoSnerdley) February 6, 2020
Turns out Nancy wasn't upset at President Trumps State of the Union Address. Oh no—-the Speaker who represents the San Francisco area, was ripping up 49ers Defensive Coordinator Robert Saleh's playbook he used in the 4th quarter of Super Bowl 54!#chiefskingdom pic.twitter.com/35OYp0mQdm

— Dan Cavanaugh (@cava9070) February 6, 2020
Monday night the City Commission passed my resolution condemning the Trump impeachment. The City of Sweetwater stands with you @realDonaldTrump pic.twitter.com/BNJphMCqNy

— DavidBorreroFL (@DavidBorreroFL) February 6, 2020
How did Donald Trump react to his victory at Impeachment Trial?
Here is a statement from the Press Secretary:
Today, the sham impeachment attempt concocted by Democrats ended in the full vindication and exoneration of President Donald J. Trump. As we have said all along, he is not guilty. The Senate voted to reject the baseless articles of impeachment, and only the President's political opponents – all Democrats, and one failed Republican presidential candidate – voted for the manufactured impeachment articles.
In what has now become a consistent tradition for Democrats, this was yet another witch-hunt that deprived the President of his due process rights and was based on a series of lies. Rep. Adam Schiff lied to Congress and the American people with a totally made up statement about the President's phone call. Will there be no retribution? Speaker Nancy Pelosi also lied to the American people about the need to swiftly pass impeachment articles they dreamt up, only to sit on them for a month before sending over to the Senate. In the Senate, the Democrats continued to make their political motivations clear – Rep. Schiff proclaimed the issues "cannot be decided at the ballot box" – proving once again they think they know better than the voters of this country. This entire effort by the Democrats was aimed at overturning the results of the 2016 election and interfering with the 2020 election.
Throughout this wholly corrupt process, President Trump successfully advanced the interests of the United States and remained focused on the issues that matter to Americans. He spent his time achieving real victories for the people of this country, and the Democrats – once again – have nothing to show for their fraudulent schemes. The President is pleased to put this latest chapter of shameful behavior by the Democrats in the past, and looks forward to continuing his work on behalf of the American people in 2020 and beyond.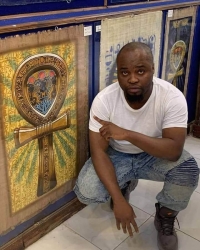 Latest posts by Samuel Nelson
(see all)

Submit press release, news tips to us: [email protected] | Follow us @ODUNewsNG