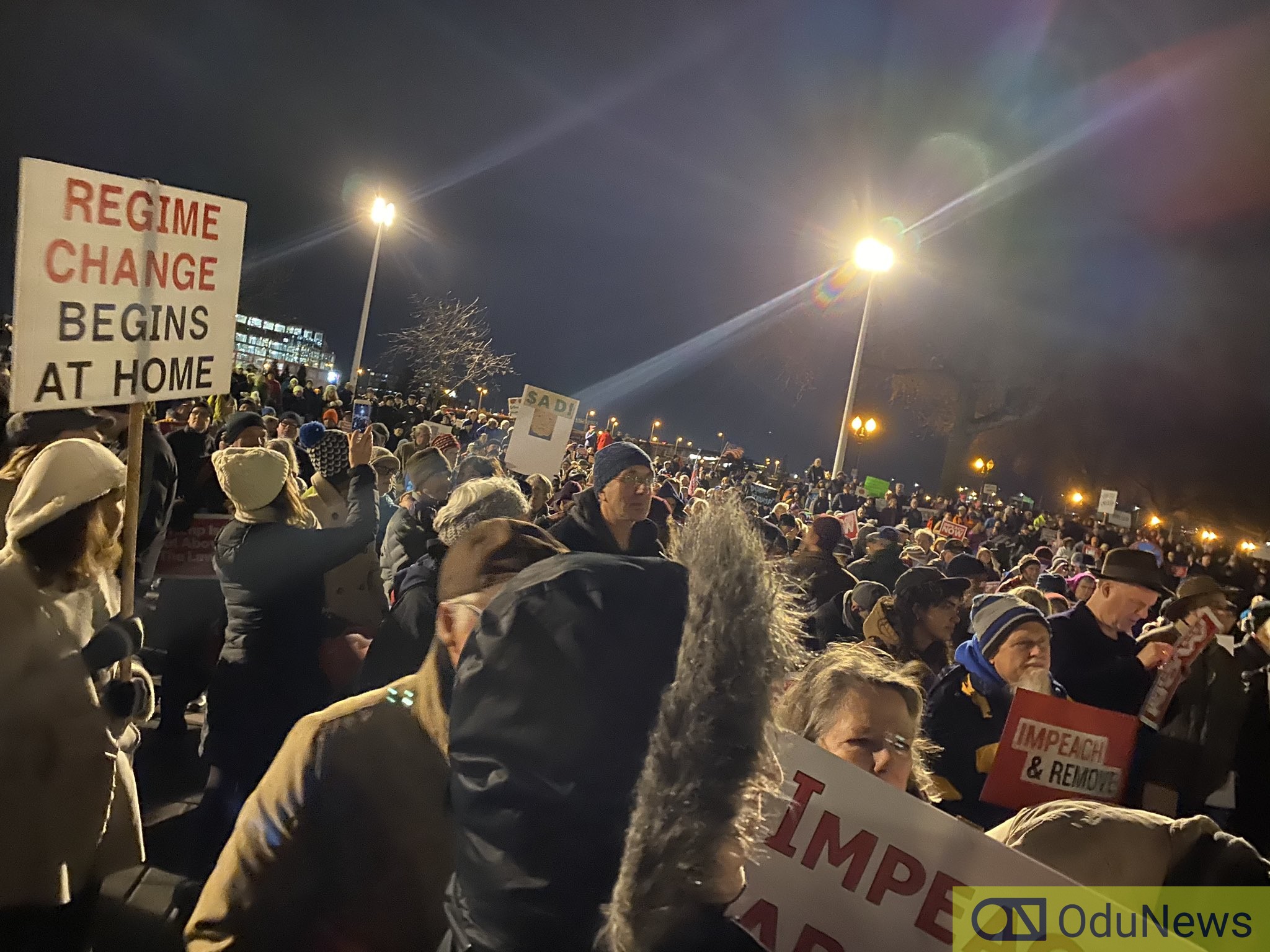 Thousands of Americans have trooped out en masse to support the impeachment proceedings against President Donald Trump.
Odunews.com reports that thousands of Americans rally to support Trump's impeachment on the eve of the US House of Representatives vote on the Impeachment article.
Democrats accuse Trump of pressuring Ukraine to open an investigation the president's political rival and former vice president, Joe Biden, who is also a frontrunner in the 2020 Democratic presidential race. They also charge that the president obstructed their investigation by refusing to comply with subpoenas and directing members of his administration to do the same.
The impeachment inquiry, launched in September following a whistle-blower complaint, was centred on a July 25 phone call during which Trump asked Ukrainian President Volodymyr Zelenskyy to open an investigation into Biden and his son, Hunter, who had served on the board of a Ukrainian gas company. There has been no evidence of wrongdoing by the Bidens. Trump also wanted Zelenskyy to investigate a debunked conspiracy theory that Ukraine, not Russia, interfered in the 2016 US presidential election.
Americans have taken to social media to share their experience on the #ImpeachmentRally.
See some reactions below:
Great turnout in Austin for the #ImpeachmentRally on #ImpeachmentEve because Texans know no one is above the law! pic.twitter.com/gQwQZTgnhP

— Janet Janssen (@janetjanssen) December 18, 2019
Incredible photo by @authorjerm of tonight's #ImpeachmentRally in NYC.#ImpeachAndRemove #ImpeachmentEve #NobodyIsAboveTheLaw #Trump pic.twitter.com/D6ezPYvfr9

— Emily Mijatovic (@emiliainnyc) December 18, 2019
Right now SF ???? #ImpeachmentEve #impeachmentrally #NobodyIsAboveTheLaw pic.twitter.com/YaiYQNcVB9

— PaperCatResister?? (@PaperCatInCA) December 18, 2019
Hundreds gather in Eugene, Oregon at the Federal Courthouse to rally for impeachment, to make it clear that #NobodyIsAboveTheLaw and make the case that we must #ImpeachAndConvict.#ImpeachmentEve #ImpeachmentRally https://t.co/EH3ma7WcKR

— Nick Walden Poublon (@NWPinPDX) December 18, 2019
HAPPENING NOW! ✊?#ImpeachmentRally at 24th St & Camelback Rd. Huge turnout and lots of honking to impeach the president. #NotAboveTheLaw pic.twitter.com/kSsVa26jX6

— Rep. Athena Salman (@AthenaSalman) December 18, 2019
Stormy night in #Portland_Maine #ImpeachmentEve #ImpeachmentRally December 17, 2019 #video #Monument_Square #ImpeachAndRemove #ctd3 pic.twitter.com/yfubRUJEuo

— Chris Darling (@CTD3) December 18, 2019
Here is the best video yet of the thousands (prob well over 10k) in Times Square. #ImpeachmentEve pic.twitter.com/6N5KUrf24e

— Scott Dworkin (@funder) December 18, 2019
VIDEO: Packed pro-impeachment rally in NYC right now. Donald's own city hates him. #ImpeachAndRemove #ImpeachmentEve #ImpeachmentRally #impeachmentrallynyc @CBSNewYork @nytimes @nytpolitics @NewsHour @TheDailyShow @maddow @MSNBC @Trevornoah @ABCPolitics @NBCNews @gtconway3d pic.twitter.com/lHg4gpOwuW

— ???????? (@AndreaEducator) December 17, 2019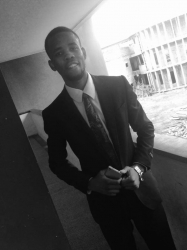 Latest posts by Adelowo Adegboyega
(see all)

Submit press release, news tips to us: [email protected] | Follow us @ODUNewsNG