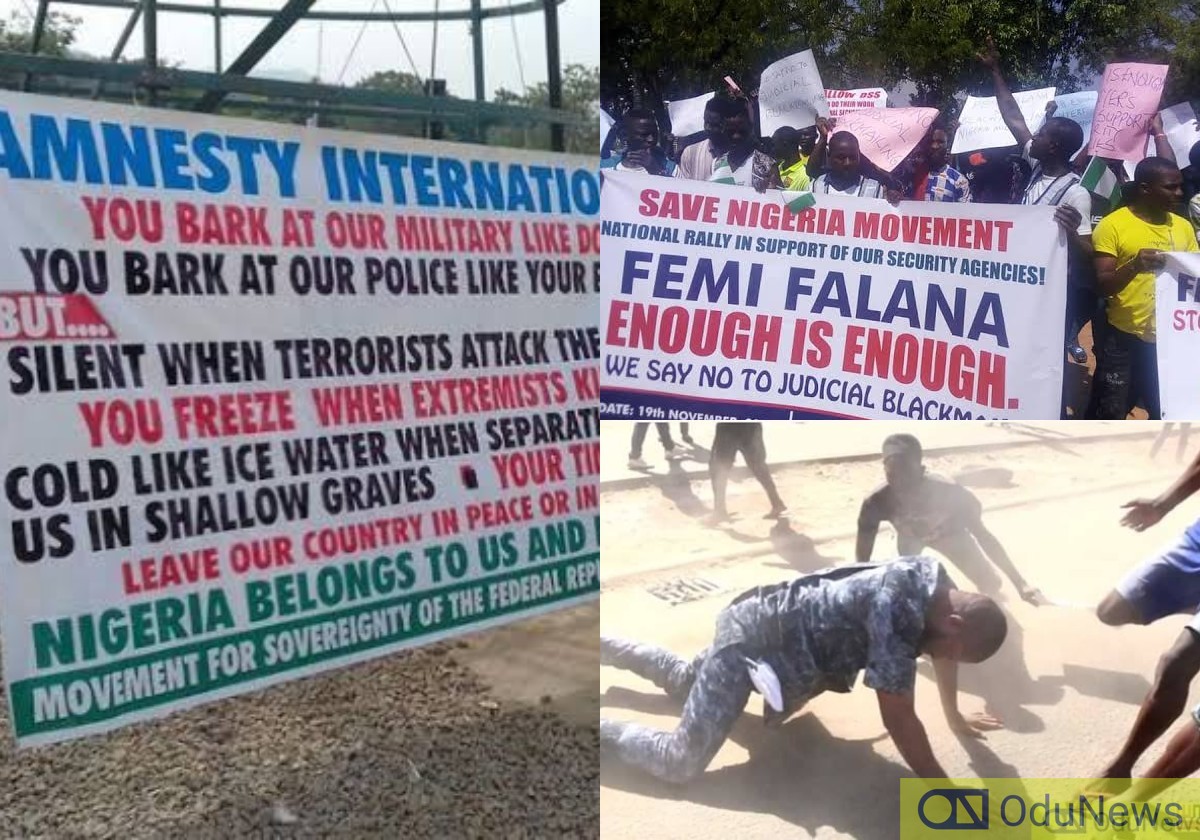 Many seem not to take note of the many 'sponsored protests' that have characterised the President Muhammadu Buhari led administration. Indeed, Right to peaceful assembly or to be more apt, peaceful protests are inalienable rights of the people and are usually used to achieve desired results. These results could vary based on the cause the protesters set out to achieve. Irrespective of the cause however, protests are meant to bring progress to the state of a people or a society. Although this sounds like a moral stance, issues considered as amoral in some societies could stir protests in other places. For instance, Nigeria's stance on same-sex marriage is seen as bizarre in some countries and as such protesters storming out to demand for its legalisation in the country could be tagged by Nigerians as 'amoral' to sound euphemistic and called 'Progressives' by other countries  who see such act as 'normal'. This is however a case of morality which could be 'very' subjective across nations.
Moving away from the notion of morality as a justification for protests, Nigeria now seems to engage in protests that could easily be christened 'Enemy of progress protests'. We in Odunews.com strongly believe that such protests hold more pains than gains for the growth of the society. We are not oblivious of the fact that Political actors since time immemorial in 'caterpillar-like democracies' like Nigeria's engage in such protests. Odunews.com however believes that one major prerequisite for the transformation of our 'caterpillar democracy' to a 'butterfly democracy' is to reduce drastically these sponsored 'enemy of progress' protests. Such protests are at times sponsored by those holding political offices while most times, they are 'financed' by favour-seeking political sycophants. As earlier implied, it is no news that Protests are being sponsored by different persons for different reasons but when such protests tend to make the government immune to dissenting views or criticisms, then news should be made out of it. Let's quickly run you through some of such protests and justify why we think they are indeed 'Enemy Of Progress Protests':
The most recent of such protest is that held at the office of Amnesty International Nigeria in Abuja on the 7th of January, 2020. Amnesty International Nigeria is an NGO in Nigeria that fights against the abuse of human rights. The NGO ensures that human rights offenders are brought to justice, and all oppressive laws are amended. To achieve this, Amnesty International does a detailed analysis or research about a situation to establish, with factual evidence, whether human rights are being violated. The organisation then begins its advocacy and lobbying efforts to influence the concerned authorities to do the right thing. It also holds campaigns, protests and petitions for the corrective action to be taken.
As good as this sounds for the development of Democracy in Nigeria, the NGO has been subjected to varying degrees of protests to call for its evacuation from Nigeria. The reasons seem not to be too far-fetched. As Martin Luther King Jnr once said 'Freedom is not given easily by the oppressors, it must be demanded by the oppressed' but in the course of this struggle against oppression, the oppressors come up with different tactics to keep their 'status'. It should be worthy of note that since the inception of the Amnesty International Nigeria in 1967, no such protests have occurred until 2017. Apparently, this tends to imply that the current administration indeed has problems with being checked and put on its toes.
Reacting to the protest held, the human rights group on its twitter handle said:
"We have been working on Nigeria since June 1967. For the first time, faceless protesters invaded our offices, whenever we released a report seeking justice for Nigerians. It happened in: -March 2017 -May 2018 -August 2019"
We have been working on Nigeria?? since June 1967. For the first time, faceless protesters invaded our offices, whenever we released a report seeking justice for Nigerians. It happened in:
-March 2017
-May 2018
-August 2019 pic.twitter.com/eKCAGuTVo8

— Amnesty Int. Nigeria (@AmnestyNigeria) January 7, 2020
The Attack on Deji Adeyanju and Other #FreeSowore protesters is also another instance of such protests. The protesters on December 23, 2019 staged a protest to demand the release of people who are illegally detained by the government. The Protesters were planning to deliver a list of demands to the National Human Rights Commission, including the release of prisoners such as activist Omoyele Sowore, founder of SaharaReporters an online newspaper. The attackers targeted the protest leader, Deji Adeyanju, chasing him before beating him. Although security officials were on ground when the attack began but they did not immediately intervene.
Although some news platforms reported the incident with a caption connoting a clash by civil society organisations, some described it as a Pro-Buhari group attack on protesters while others tagged it as an attack by thugs on the protesters. Whatever nomenclature the action is being tagged, it came as a form of protest to challenge a 'progressive' call and ended as a violent jamboree! Such is extremely bad for Nigeria's democracy.
The spate of such 'enemy of progress' protests was also evident during an obviously 'thespianised' protest against Human Rights Activist, Femi Falana, in Abuja on November 20, 2019. The protesters under the auspices of 'Save Nigeria Movement' asked the lawyer to stop criticising security agencies in the country. At a time where extra-judicial killings and arrant disobedience of court orders by security agencies are still  rampant , such demand appears not just comical but intelligently foolish. The group led by one Solomon Semeka held up banners conveying their remonstrance such as – "Falana, stop blackmailing Nigerian Military" and " Falana, enough is enough."
Without mincing words, such protest is a threat to democracy. A former governorship aspirant in Ogun state, Ogbeni Lanre Banjo, described aptly what the protest insinuates. He said "The protest mirrors an absurdity taken too far and presents the civilised world the opportunity to further see us as sub-human and our country as not part of the world."
These among many are some of the issues to be taken cognisnace of. It could get worst to a state where some persons troop out to protest against a convicted killer premising their argument on a widely misinterpreted maxim such as 'One man's terrorist is another's freedom fighter'. We at odunews.com strongly believe in the entrenchment of the fundamental human rights of the people which the right to a peaceful assembly is one. We also understand that since the 'content' does not pose a threat to National security, such protests cannot be stopped. This is however a pinch to wake progressive Nigerians from 'over-slumbering' on the dangers that some of these 'Enemy of progress' protests pose.
Odunews.com believes that some of them could be a clandestine means by those at the corridors of power to promote anti-people policies and actions or probably to protect the fragile egos of some 'small persons' holding political positions or could even be to work towards fully silencing dissenting voices in the country. Whatever purpose these infamous protests tend to serve is definitely not a good one for the democratic growth of the country.
As much as individuals need to try hard to shun the 'juicy stipend' paid to them by the financiers of such protests, the media also need to work towards reducing the threat likely to be caused by these infamous protests. The media should not just be the mouthpiece of the government but more importantly should be the conscience of the society and reflect whatever will move the society forward. Odunews.com believes in that and will strongly stand by that.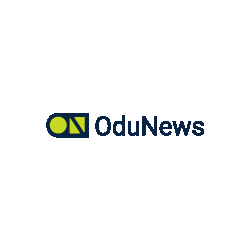 Latest posts by OduNews Staff Writer
(see all)

Submit press release, news tips to us: [email protected] | Follow us @ODUNewsNG