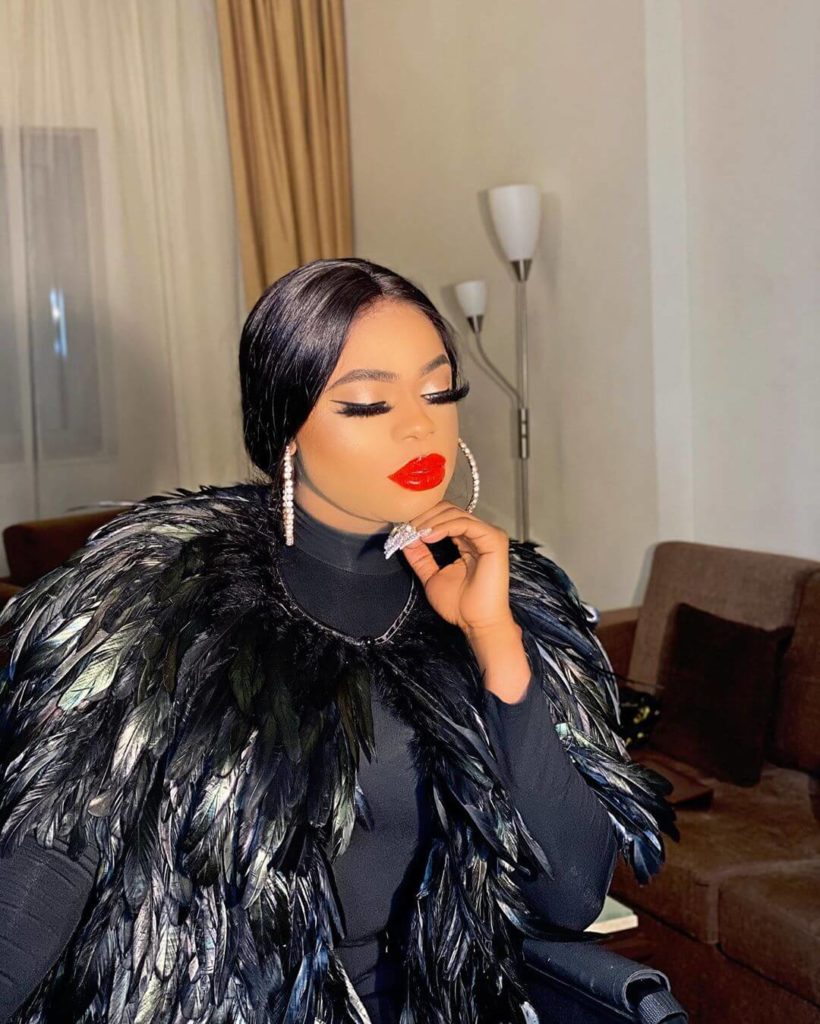 Idris Okuneye, widely known across the Nigerian social media as Bobrisky has revealed he's currently undergoing a major surgery for his body enhancement and he's also calling on his fans to wish him well.
Bobrisky who is yet to declare his sexuality, is now making obvious that he's done been linked as a male with the decision to undergo a full body enhancement surgery to become a woman.
Taking to his Instagram on  Sunday, November 24, 2019, OduNews.com could confirm in his post that Bobrisky is already in surgery as he was seen on the hospital bed signing a document with a nurse.
Bobrisky wrote:
"I'm scared…. surgery time. Wish me goodluck. I just signed I pray nothing happen to me after dis surgery"
Speculations making round the social media say the crossdresser might be under the knife for gender change which has been a major criticism he'd suffered.
On one of the several occasions, Bobrisky had pointed out that he doesn't have the male genital that he'd removed it a longtime ago. Going by this, he might be under surgery for some other bodily enhancement which we would all see in no time.