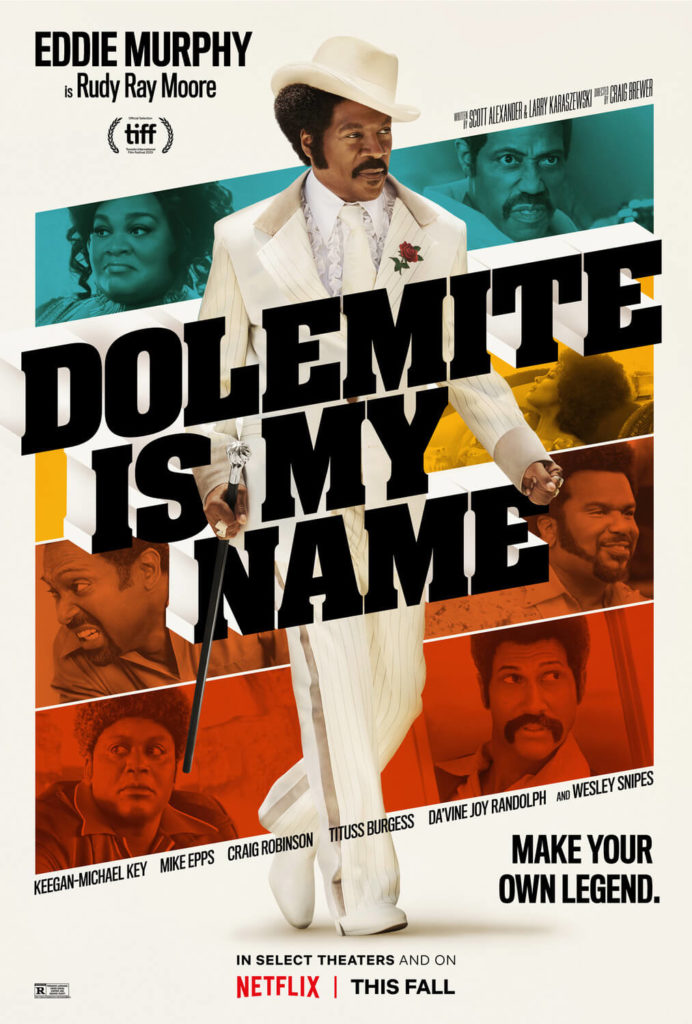 There are a lot of R-rated comedies out there and having seen some of them myself, I wondered if the explicit content was necessary to the plot. This is not the case in director Craig Brewer's Dolemite Is My Name. Viewers should get ready for one hell of a ride in this raw comedy that doesn't need your approval to show you just how persistent a born dreamer can be.
Murphy takes on the real-life character of Rudy Ray Moore, an assistant manager at a store who creates the alter ego called 'Dolemite'(a trash-talking stand-up comedian whose vulgarity knows no bounds).
Rudy aspires to be more than what he is. He wants to be a star and in his powerfully inspiring words: "I want the world to know I exist."
He makes several attempts in different places to show that he is talented but his efforts amount to nothing. Even his close friends and family (he has just an aunt as a living relative) don't seem to share his belief in himself. He lives in a society where people (especially blacks) do not strive to be more and are satisfied with the little that life hands out to them. But Rudy is not one to take no for an answer.
As more doors keep getting slammed in his face, Rudy decides to take matters into his hands by doing the unimaginable; he pays a vagabond to tell him his old jokes and taking inspiration from them, mounts the stage to bring to life the most controversially flamboyant pimp that ever existed!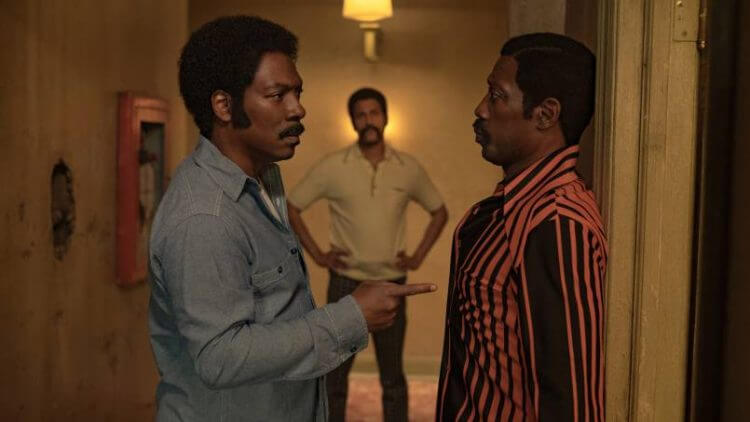 Rudy's Dolemite persona is accepted by the majority of the black folk and before long, he becomes a local sensation. But he wants more and after seeing a movie at a cinema one night decides to enlist the help of his close pals to bring Dolemite to the movies.
It's the riskiest of ideas and there is the possibility of losing everything that he has ever worked for, but Rudy has come too far to back down. Motivated by the unwavering desire to succeed by going where no one has dared to, he achieves the impossible and proves that it is never too late to dream!
A warning for sensitive viewers; the language is extremely foul and there is more cussing here than in a lot of R-rated movies combined. Nudity is also a part of the movie but perhaps that is vital to the theme as it helps to show the obscenity associated with the Dolemite persona.
Dolemite Is My Name is not for the average movie fan. It is for those who truly appreciate a work of art when they see it. It is meant for those whose love for films transcends genres and accepted norms.
Eddie Murphy just throws in everything he's got and absolutely owns the character. Perhaps what is most endearing about Rudy Ray Moore is that even though he plays the larger-than-life pimp Dolemite, he is actually just your regular black guy with a heart of gold trying to succeed in a place that has made him look like a nonentity. Rudy and Dolemite might share the same body, but they are polar opposites.
Wesley Snipes is the director hired by Rudy to make his cinematic vision come true and I didn't really get his character's gestures. One moment he is the typical black dude, and the next he gesticulates like a drunken transgender.
One thing that makes the movie a work of genius is the attention to detail of the rudiments of filmmaking portrayed as Dolemite makes the transition to the big screen. It's never easy making a movie within a movie, so the director must be commended.
A particular scene that is important in the shooting of the Dolemite character's movie (viewers will know it when they see it) results in the destruction of a bedroom set and maybe the most hilarious moment of the entire film as it will bring out raucous laughter from the person watching.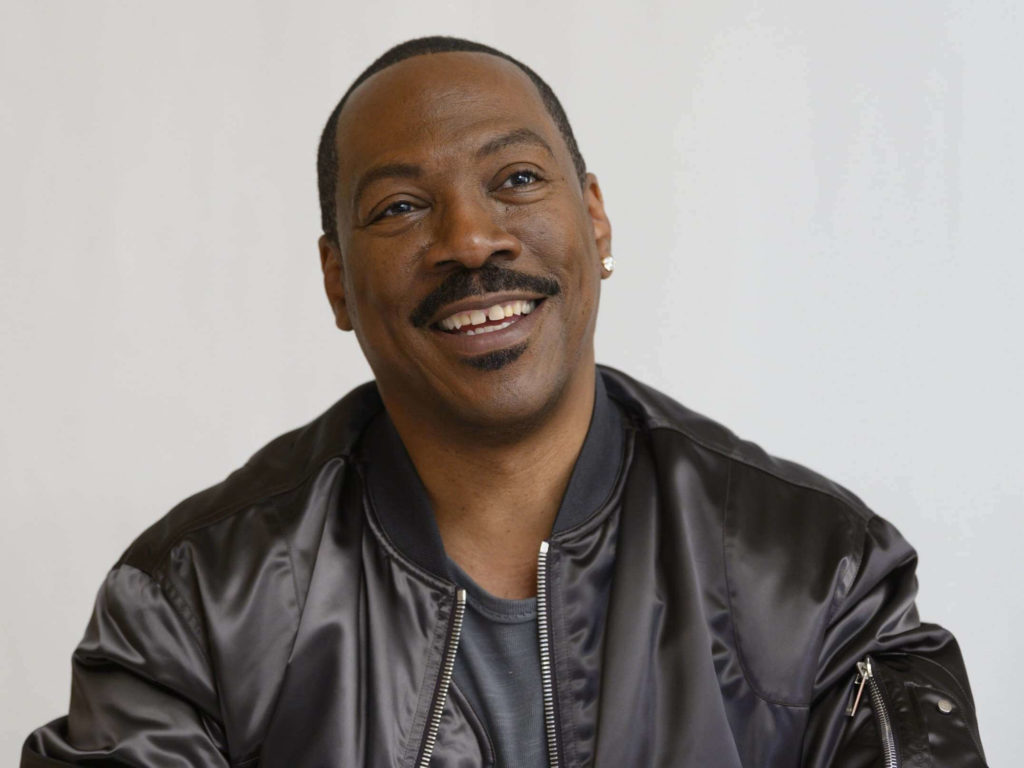 The film takes entertainment and laugh-out-loud humour to new heights and leading man Eddie Murphy deserves a standing ovation.
All the cast members should also be cheered as the movie's incredible message could not have been passed without their collaborated effort.
After Murphy, Da'Vine Joy Randolph as Lady Reed ought to be singled out for praise. Her character represents the misfits looked down upon by society, who dare to cast their fears aside and make something worthwhile of their lives.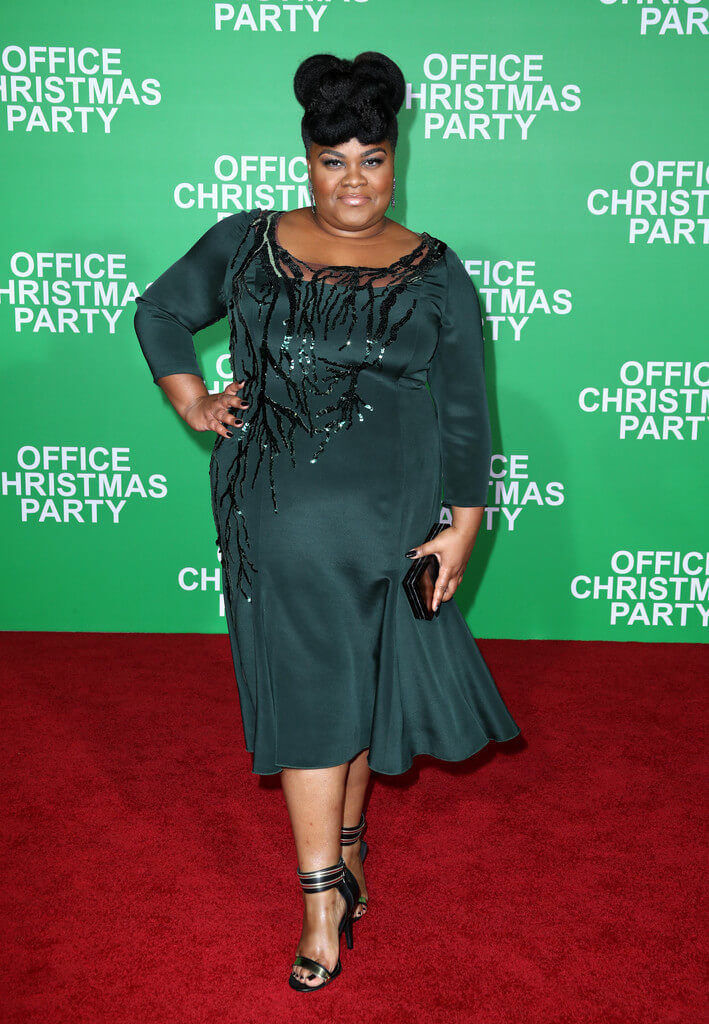 There are so many lessons to learn here and the viewer just has to see the movie to identify them.
Craig Brewer has crafted a comic masterpiece and Eddie Murphy still has what it takes to take our breaths away. As the character of Dolemite would say, two f**king thumbs up!
Rating: 8/10.

Submit press release, news tips to us: tips@latestnaija.news | Follow us @ODUNewsNG