By Fred Latimore Esq.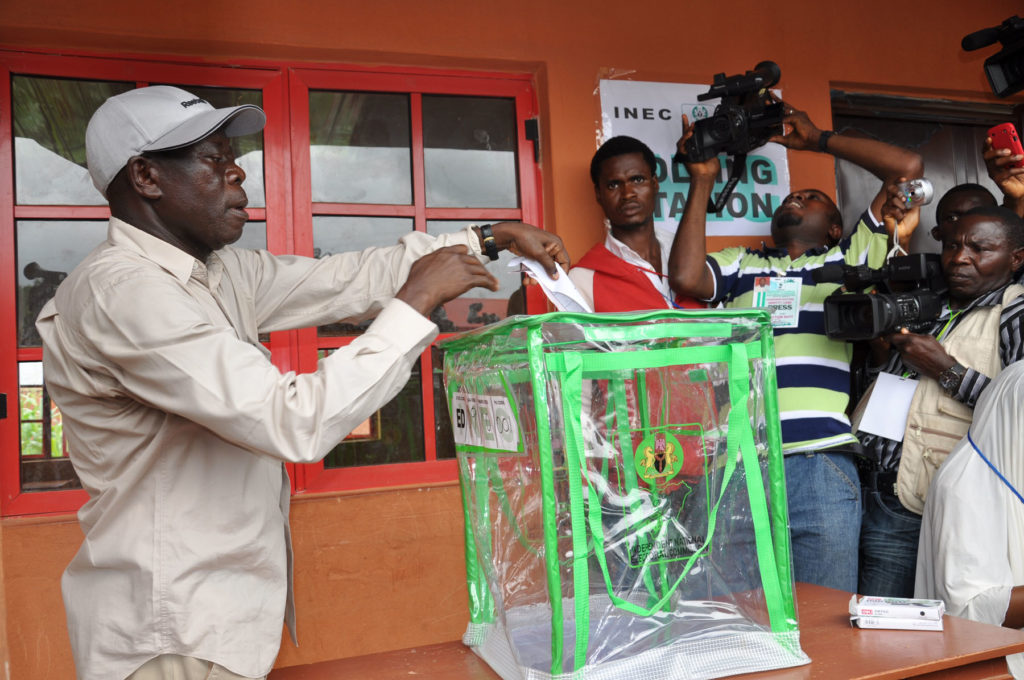 As it is today there is no duly elected National Chairman and Secretary of the All Progressives Congress, APC, as required by the Electoral Law to submit the name of the governorship candidate in Edo State, to the Independent National Electoral Commission, INEC, as a result of the dissolution of the party's National Executive Committee, NEC, wherein principal officers including the National Chairman and the Secretary were sacked and subsequently stripped off of their administrative functions and powers.
The question is "Can a caretaker Committee Chairman and Secretary that were not duly elected at the APC convention perform the duties required in the Electoral Law, especially submission of governorship candidate for election in Edo State? This question is obviously begging for an answer.
It is important for INEC to painstakingly check her powers in this regard and decide whether or not it is within the commission's assigned lawful responsibilities to accept Pastor Osagie Ize-Iyamu's name from a Caretaker Committee Chairman, as APC candidate for the September 2020 governorship election in Edo State, without bending to pressures from powerful individuals and the so called federal might. INEC must not bow to illegality as a result of federal might pressures.
The second legal lacuna which INEC must resolve is; whether or not the fragrant disobedience to lawful court orders appointing Chief Victor Giadom as Acting National Chairman of APC, by the illegal Hilliard Etta/Ajumobi's Acting National Chairman cabal, that constituted the adhoc committee which conducted Edo APC Party primaries on June 22; can be cured or panel bited by a mere ratification, bearing in mind that the judgment of the Court of Appeal that quashed Adams Oshiomhole's Appeal was operational and potent as at the time Edo governorship primaries was conducted. It was crystal clear that contempt of Court played out and this is a grave violation which ratification can neither remedy nor cure, in the instant case.
In my considered legal opinion, It is absolutely impossible for the APC NEC to ratify the order of a court of competent jurisdiction in the sense that immediately the Court of Appeal quashed Adams Oshiomole's appeal against the decision of the Court below which appointed Victor Giadom as Acting National Chairman, the lower court judgment became operational automatically, thereby restoring Giadom's status as Acting National Chairman of APC. It was on the strength of this legal reality that President Mohammadu Buhari, recognised Giadom leadership as Acting National Chairman as can be seen from the meeting held at the Council Chambers in the Presidency on June 26, 2020 chaired by Giadom and authenticated by Mr President.
The legal implication of Mr President's decision to recognise Giadom is that all the parties activities, actions and inactions as well as the decisions taken and those implemented by the Etta/Ajumobi's faction against Giadom's leadership simply amounts to crude disobedience to superior court order; the Court of Appeal which validated the decision of the lower court restoring Giadom's position as Acting National Chairman of APC. Contempt of Court activated and must be unravelled in the temple of justice, anytime soon by interested parties with locus standi.
It follows that an action taken, orders given and adhoc committee constituted by the Etta/Ajumobi's faction goes to no issue. All actions and inactions were in continuation of illegality, fragrant disobedience to lawful court orders that cannot be ratified by a lesser APC NEC. If INEC accept a governorship candidate who emerged from an illegal process authorised by an unrecognized Acting National Chairman, it simply connotes that the APC ratification is superior to lawful court orders or Court judgments that were not vacated before the APC controversial ratification alien to law.
Therefore, Pastor Osagie Ize-Iyamu cannot be recognised by INEC as Edo APC candidate, simply because he is a product of illegality cum disobedience to valid court judgments/orders. INEC must resolve these legal lacunas before rejecting or accepting Ize-Iyamu, otherwise her integrity shall be tested in the Court of Law, sooner than later.
The third lacuna for considerstion is; Giadom as the lawful Acting National Chairman declared on National Television and may have also written to INEC that Pastor Osagie Ize-Iyamu is not recognised by APC national leadership as Edo APC candidate, for the fact that those who constituted the adhoc committee that appointed Governor Hope Uzodima as Chairman of the Edo primaries were not recognised and as such all of that governorship primaries exercise went down the drains as a fraudulent act, null and void and of no effect whatsoever.
The legal potholes in the above laughable APC Edo governorship primaries scenario is that Governor Hope Uzodina's assignment was exercise in futility, it never happed in the eyes of the law and therefore cannot be ratified by either Mr President or a congregation of APC leaders in a political jamboree, without first vacating the court judgment/orders.
The APC ought to have approached a court of competent jurisdiction, to among other prayers seek and obtain order of ratification, if possible, to cure multifaceted illegalities, fragrant disobedience to lawful court orders; and not to ratify the candidature of Pastor Osagie Ize-Iyamu, who obviously was a product of fragrant disobedience to lawful court orders by certain overzealous politicians who felt they were more powerful and greater than the Court of Justice and custodians of our legal jurisprudence.
No body, no political party and political leaders that is above the Law and cannot therefore knowingly ignore valid Court judgments handed down by Courts of competent jurisdiction. If this happened as can be seen in the instant case of APC, the sanctions must be activated and those involved cannot benefit from their wrongdoing including the APC and Mr President.
The Hope Uzodima's illegal APC governorship primaries in Edo State, is more or less a dead baby which a mere ratification cannot revive or bring back to life. It's dead and buried and INEC cannot soil her fingers by recognising Osagie Ize-Iyamu as Edo APC governorship candidate in this dispensation.
It is my considered legal opinion that APC as a party cannot benefit from her fragrant disobedience to Court orders/judgments by ratifying an action or process that undermined the powers of our Courts. INEC cannot accept the Edo APC candidate because of the legal lacunas raised above and I stand to be corrected.
As it is today, Edo APC does not have a lawful or authentic governorship candidate standing for the September election. Certainly, Pastor Osagie Ize-Iyamu's name cannot appear in the governorship election ballot papers for the September election in Edo State.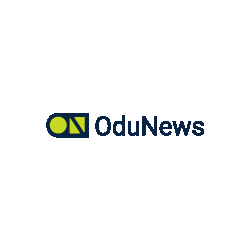 Latest posts by OduNews Staff Writer
(see all)

Submit press release, news tips to us: [email protected] | Follow us @ODUNewsNG