Nigeria's next presidential election is in 2023, which means there are still two years before the poll.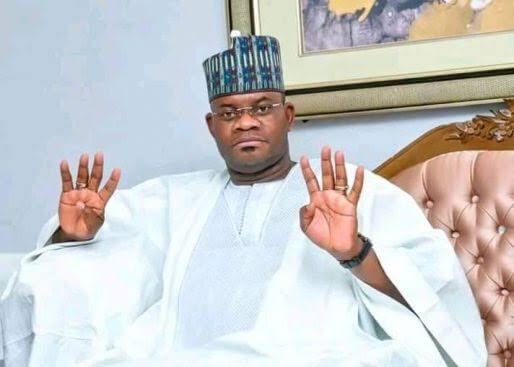 Politicians interested in the presidential seat have started building alliances throughout regions, with campaign posters already flying all over and meetings holding with elder statesmen and Godfathers.
One of the politicians gearing up for the race is the Kogi State Governor, Yahaya Bello, declaring his interest in becoming President Muhammadu Buhari's successor come 2023.
TheNationNews tweeted that Governor Yahaya Bello's posters have flooded Delta, Bayelsa and Port Harcourt States. However, the tweet generated a lot of negative comments.
A twitter user Peoples_voices78 commented that he would rather vote for Buhari a third time than vote for Yahaya Bello; "For me to vote for this Bello guy, i will endorse Buhari third term," he said.
Kelvolala in a comment said that Yahaya Bello will bring hell to Nigeria if voted into the Presidency, "This one bloody pass Buhari oo. This one that hasn't paid workers in his state, innocent pensioners are begging for their own money. If Buhari has brought pain this one will bring hell," he emphasised.
Mustapha in his comment said in a saner clime, Yahaya Bello can't be voted as local government councillor. "In a sane country Yahaya Bello will not be voted as Councillor," he noted.
Similarly, Jidefabos noted that President Buhari is better than the Kogi State Governor. "Buhari better this mumu yahaya," he said.
In another similar comment, Blvcktoby said Buhari can go another term but not Yahaya Bello. "bubu can go another round but not this guy!!" he concluded.
Princessloise explained how the governor used police and thugs to win election. "Yahaya Bello who could not win his 2nd term election if not that the Nigerian Police & thugs that helped in snatching ballot boxes. Kogi election was among the rigged elections under APC. He believed the INEC, Nigeria Police,Thugs will win Presidential election for him," she said.
Also similarly, OzoJohn said President Buhari is better than Yahaya Bellow. "Go to his state you will know that this is guys is a criminal Buhari is better than this guy," he concluded.
kinglyrex expressed the state in which the state capital is. "Just go and see how dirty and stinking Kogi State is. Especially Lokoja. ," he said.
Another user, MzTemmy Arewa, explained how a market located in the capital of the state has been rendered useless for lack of amenities, "This is madabo street at Old market area in the center of Lokoja, Kogi State. I know the place and this how they suffer for water every year including poly village, Felele has never for once enjoyed electricity for 5 straight hours without any interruption," she concluded.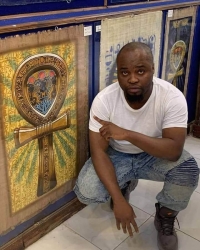 Latest posts by Samuel Nelson
(see all)

Submit press release, news tips to us: [email protected] | Follow us @ODUNewsNG