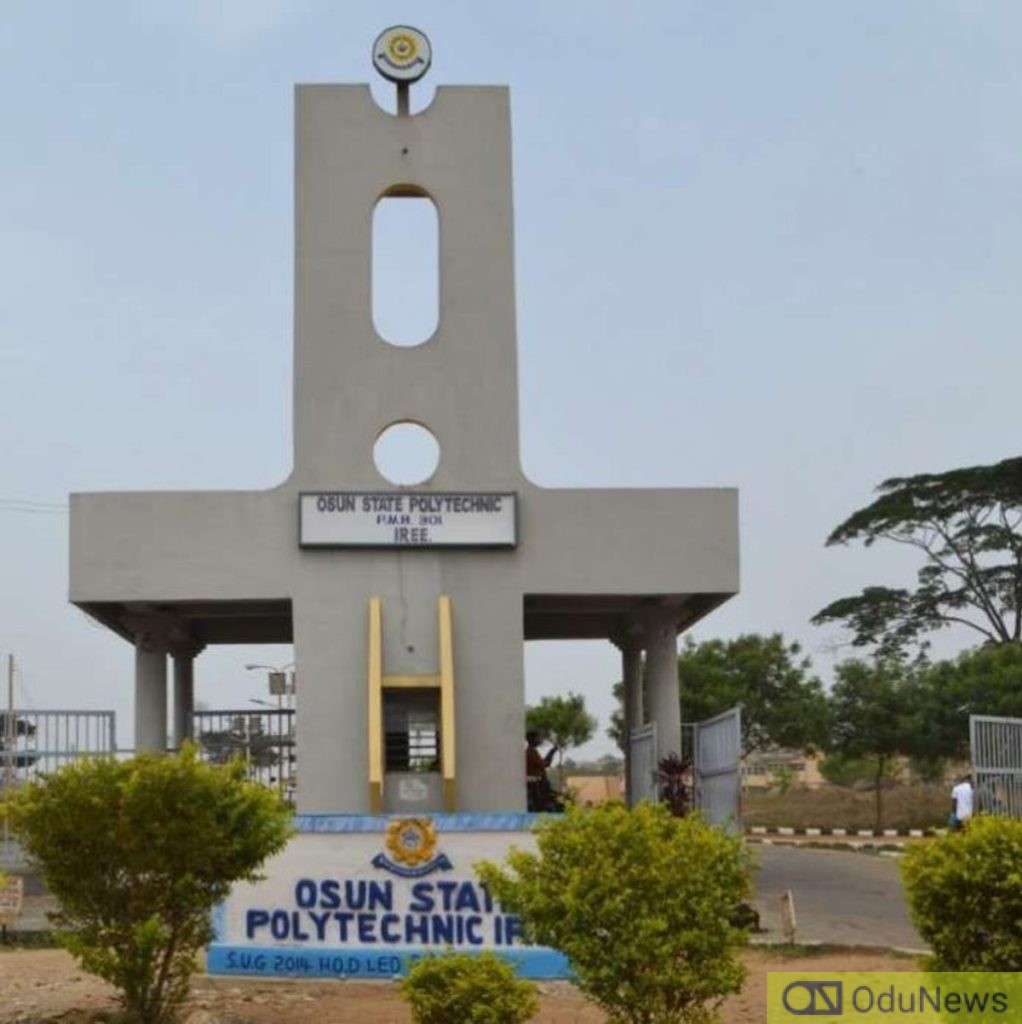 A former students' Union Government President in Osun State Polytechnic, Iree, Bolaji Olaniyi, has accused management of the institution of deliberately withholding his result after graduation.
Olaniyi, in a statement obtained in Osogbo, said his travails started in 2019, following a violent protest after a student of the institution, Hammed Sheu, slumped in the examination Hall and were rushed to the medical facility of the polytechnic, but the clinic failed to attend to him.
He said the student later gave up the ghost while being rushed to a hospital outside the campus of the polytechnic.
"This informed student's aggression. It got to the president's attention that some set of students were mobilizing themselves for a destructive protest inside the main campus for the next day.
"The leadership of the students led by Comrade Bolaji Olaniyi, in a bid to forestall further eventualities and ensure the students were not misguided, hijacked the protest and called for another protest outside the school gate instead of the campus premises.
"While the president was addressing the students in front of the school gate, some contingent had mobilized themselves through the various porous entrance to vandalize the school's clinic, this led to the eventual suspension of the president by the school authority for two semesters.
"The suspension has since elapsed in 2021, but the school is yet to release his result. The president had visited the campus on countless occasions, plying Lagos to Osun, to resolve the issue in school, but it was the same narrative all the time as he was told to have had a discrepancy in names," he said.
According to him, all required documents were submitted to the school during the admission process, but the management claimed the documents were no longer available.
He added that though the conspiracy was perceived, he still submitted all the documents requested to regularize the errors, and a year after, the issues were yet to be resolved, as his result was still being held by the institution.
Reacting to the allegation on Monday, the Public Relations Officer of the polytechnic, Mr. Tope Abiola, confirmed that the result of the student was withheld.
He, however, said the result was not released because of the discrepancies with the names that the ex-SUG president registered with, but assured that the result would be released after the discrepancies had been addressed.
Abiola said, "he graduated with names, different from those on his ND result. He was the one who delayed the process. Notwithstanding that, he has done what we advised him to do. We are working on it, to process and release his result. It will be done within the next few days and he will have his result.
"Not that we intentionally delayed him. He has served his suspension, but we can't just give him a certificate unless the irregularities with his names are addressed."

Submit press release, news tips to us: tips@odunews.com | Follow us @ODUNewsNG