A campaign video by popular Yoruba Nollywood actors has spurred debates among Nigerians on social media.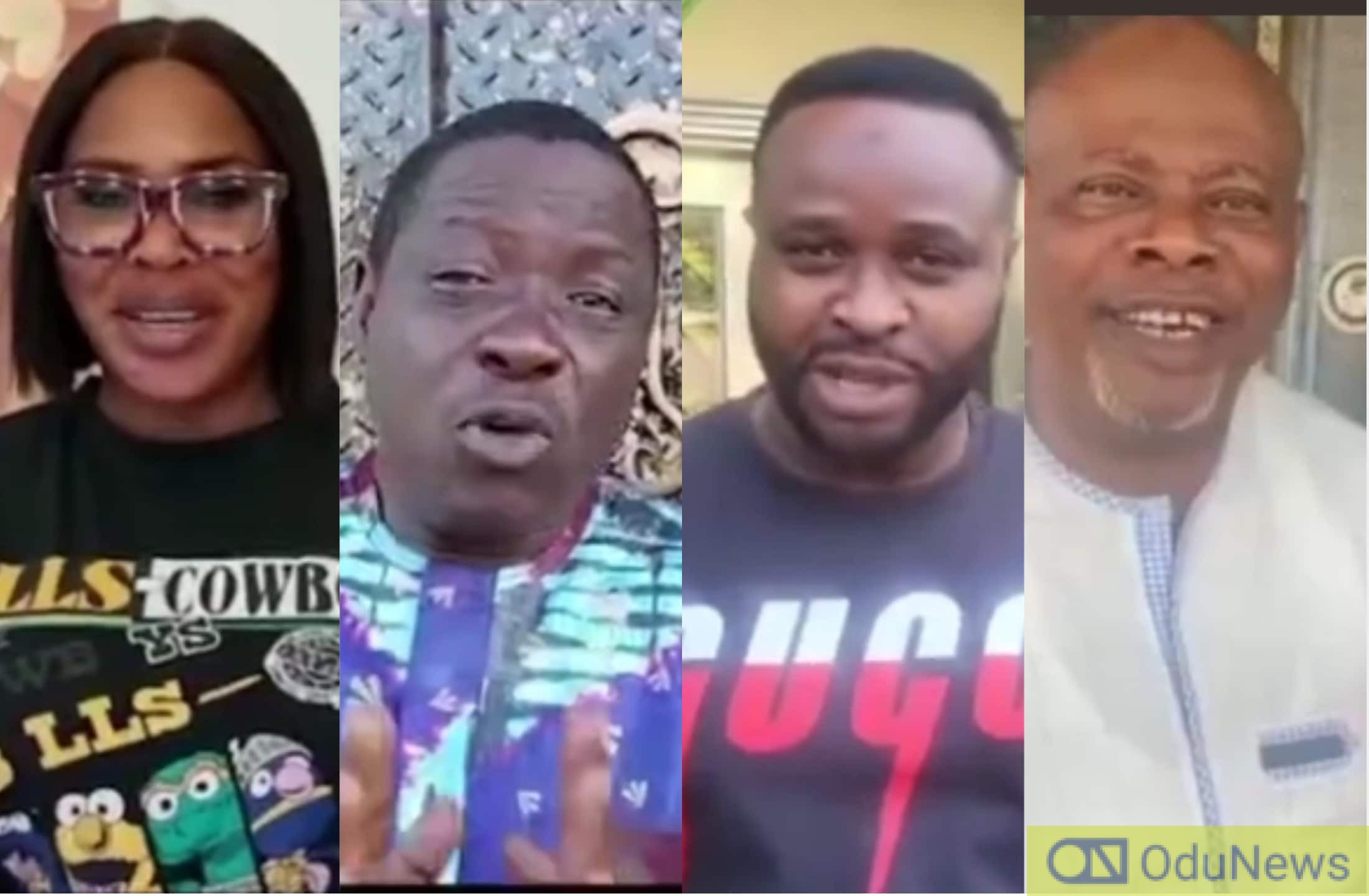 The thespians noted that their support for the APC national leader had become imperative following his support for the movie industry, practitioners, and the ex-governor's influence across the country.
The actors made their position known in a video clip shared by a veteran actor, Yinka Quadri, where some of his colleagues took turns to endorse Tinubu's candidacy.
Those featured in the video clip were Yinka Quadri, Jide Kosoko, Fausat Balogun, Taiwo Hassan, Femi Adebayo, Shola Kosoko, Faithia Williams, Saheed Balogun, Murphy Afolabi, and Eniola Ajao among others.
The campaign video has however stirred varying reactions on Twitter. While some praise the actors for the open endorsement, others faulted them claiming their support is borne out of tribal affiliations.
See some reactions below:
A group of Yoruba actors made a jingle for BAT and you started ranting.

Psquare, Phyno, Flavour and a number of South-South & South-Eastern celebrities are rallying support for Peter Obi, so what's the problem?

We cannot move forward with these double standards.

— 𝐓𝐚𝐢𝐰𝐨 𝐀𝐥𝐚𝐛𝐢 ℍ𝕆𝟚 (@taiwoalabiho2) June 29, 2022
It is when Yoruba artistes are supporting BAT you start shouting tribalism. But when others support their kinsman, na normal level.

E ni jere.

— Akin Akinwale (@mrlurvy) June 29, 2022
When you hear the Psquare brothers campaign for Peter Obi, its a very passionate appeal, very real , very consistent . Money cannot buy that.

Throw a few millions to Yoruba movie industry- this is what you get- bland endorsement- No emotion, no passion, no heart.

— Chizoba Adeola (@whatishot_co_za) June 29, 2022
So he will be president of Yoruba Nation? You people are making it look like he's a sectional aspirant

— Ada Idemmili OGBANJE 👨‍👩‍👦 Labour party (@adaigbo_2022) June 29, 2022
Bro I think you should be Wiser than this. Please stop tribal sentiment. If you think tinubu I'd better please vote for him and stop this childish rant. When Igbo voted for atiku didn't they make it clear that he was better than buhari. When they voted for obasanjo they

— innocent njoku (@innocentnjoku9) June 29, 2022
Most people born before 1990 will always play the ethnic card. So all of them here want Tinubu to become president. My Yoruba isn't very good. Please did any of them mention why? I'd be pained if these folks are just doing their job – acting.😂😂😂😂

— Son Of Obi (@odogwusteve1) June 29, 2022
Nobody called him tribal candidate.

Remember not to change the goal post.

— Enugu Prince (@MaziTochukwuF) June 29, 2022
I wonder what you guys would say if the celebrities supporting Peter Obi made a video speaking Igbo while chanting his name.

— PROF LATTE ™ #PeterObi4President2023 (@honilatte_) June 29, 2022
Why is this not in English? Seems they are not interested in non-yoruba votes, which is baffling.

Why is marketing BAT to all parts of Nigeria not their goal? It's there right shaa, even if questionable.#PeterObiForPresident2023

— Another Peter Obi Stan (@JayCodist) June 29, 2022
I like the emphasis, "NOLLYWOOD Yoruba", so nobody should shout tribalism when Hausa or Igbo NOLLYWOOD come out for their own 🤣🤣

— Azu E. Ukaegbu (@zubachy) June 29, 2022

Submit press release, news tips to us: tips@odunews.com | Follow us @ODUNewsNG