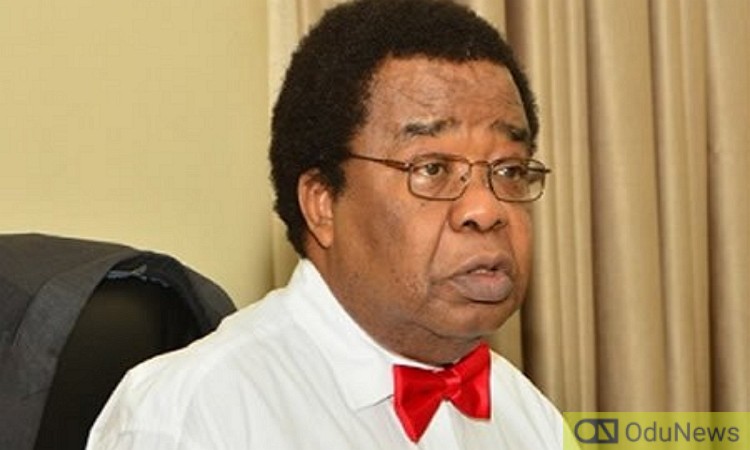 Professor Bolaji Akinyemi, a former minister of external affairs, has taken a jab at former President Olusegun Obasanjo over his New Year's message and letter, in which he expressed his support for Peter Obi, the presidential candidate of the Labour Party (LP) in the 2023 general election.
In an interview with Channels Television, Akinyemi made this claim.
In his letter titled "My Appeal to all Nigerians, particularly young Nigerians," Obasanjo asked young people to think carefully about the decisions they make and to not take the 2023 elections for granted.
Akinyemi, a professor of political science, claims that Obasanjo should have retired from politics after his stint as president ended since he is "part of the foundation of the problems" in the country.
He struck down the idea that people need to pay more attention to Obasanjo's message than to his personality or track record in office.
Some of us, including myself," Akinyemi added of Obasanjo, "think he is also part of the basis of the difficulties that we have in this country."
One of the things I had stated was, "Once you have served your term as president, go home; be like General Gowon or General Abdulsalami. Just shut up and go away; your tenure is over (or "innings," to use cricket lingo). Stand aside and let the other passengers board.
But it's hard for me to accept that you'd make things more difficult for us in the first place before claiming to be able to help us out.
It's true that some could advise you to "forget about the messenger and pay attention to the message." It's just that I'm a political scientist and I can't help it. Being a political scientist, that doesn't sit well with me. I can only assume that whoever thought of that is a politician who does not want people to investigate his past actions.
Former representative Usman Bugaje has also cast doubt on Obasanjo's credibility to advise Nigerians on who to vote for, citing the fact that the former president attempted to extend his tenure in office by amending the constitution.
He argued that Nigerians need to be given information about the candidates' positions on key topics before they cast their ballots, and he stressed the need of having competent leadership in the country.
Before anything else, I want to say that Obasanjo, the former president, has every right to his viewpoint. Everyone has the right to their own point of view. Now that he's an adult, he can do whatever he wants with his life. He can go public with his decisions and try to influence the people we want to influence, he said.
I wish he would have explained his criteria and methodology for reaching this conclusion. criteria that are not subjective. "But you don't simply look at what he is saying; you look at his own records," Professor Akinyemi remarked.
'I'm afraid his record doesn't entirely encourage me to take everything he says objectively,' he added. In the national assembly I was present when he attempted to amend the constitution to extend his term in office. In that regard, we had to confront him.
There are just some things he says that I just can't take at face value. Yet He has every right to speak such things," he continued.

Submit press release, news tips to us: tips@odunews.com | Follow us @ODUNewsNG