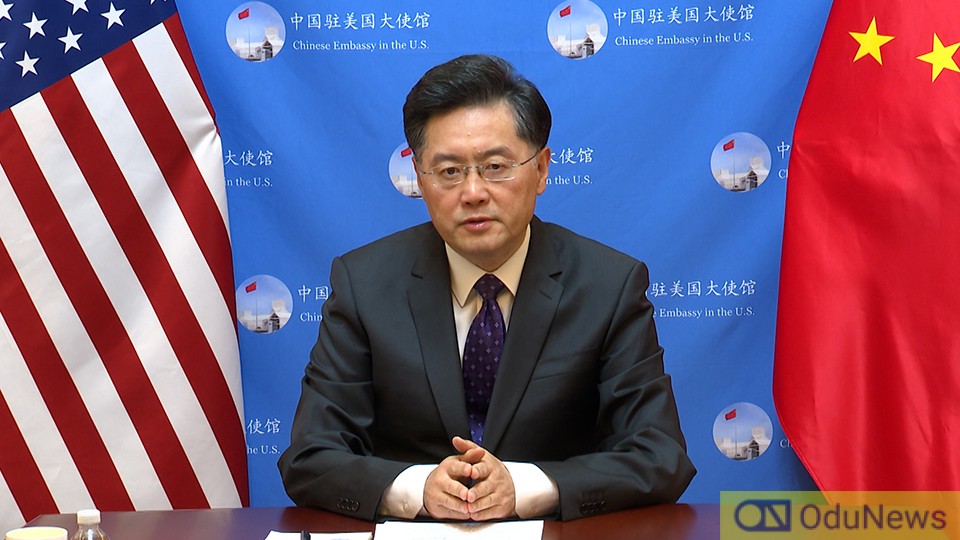 In a fiery press conference held on Tuesday during the "two sessions" political gathering, China's new foreign minister, Qin Gang, stated that the United States and China are heading towards inevitable conflict if the US does not change its approach.
Qin presented China's strengthening relationship with Russia as a source of strength and stability, while presenting the US and its allies as a source of tension and conflict. He defended the close friendship between China and Russia and claimed that it sets an example for global foreign relations. Qin suggested that if the US does not hit the brakes and continues to speed down the wrong path, conflict and confrontation are inevitable.
The US and China's relations have deteriorated sharply in recent years, and the conflict in Ukraine has driven the countries further apart. China has presented itself as a peacemaker in the conflict but, in practice, has been supportive of Russia. Recently, China published a 12-point plan for peace that analysts claim largely repeated Beijing's talking points over the past year.
Qin blamed the US for the worsening relations, citing the balloon incident, tensions over Taiwan, and the Ukraine war. He also suggested that an invisible hand was driving the conflict in Ukraine to serve certain geopolitical agendas, pushing for the protraction and escalation of the conflict. He claimed that the Moscow-Beijing relationship was not targeted at any third party, was not a threat to any country, and would not be subject to interference or discord sewn by any third party.
Qin emphasized China as a force for global stability and prosperity, inspiring modernization around the world, particularly in the global south. He claimed that China's achievements bust the myth that modernization is westernization and that China could offer solutions to global challenges. However, he also criticized others for hogging the microphone and suggested that China's voice needs to be heard on the global stage.
Qin's press conference outlined China's foreign policy intentions for the new five-year political term, emphasizing its strong relationship with Russia and China's role as a peacemaker. While his comments may not be well-received by the US and its allies, they provide valuable insight into China's perspective on its relationships with other nations and its place in the global community.

Submit press release, news tips to us: tips@odunews.com | Follow us @ODUNewsNG