No fewer than 20 persons have been killed following a clash between two ethnic groups over kingship in Taraba state.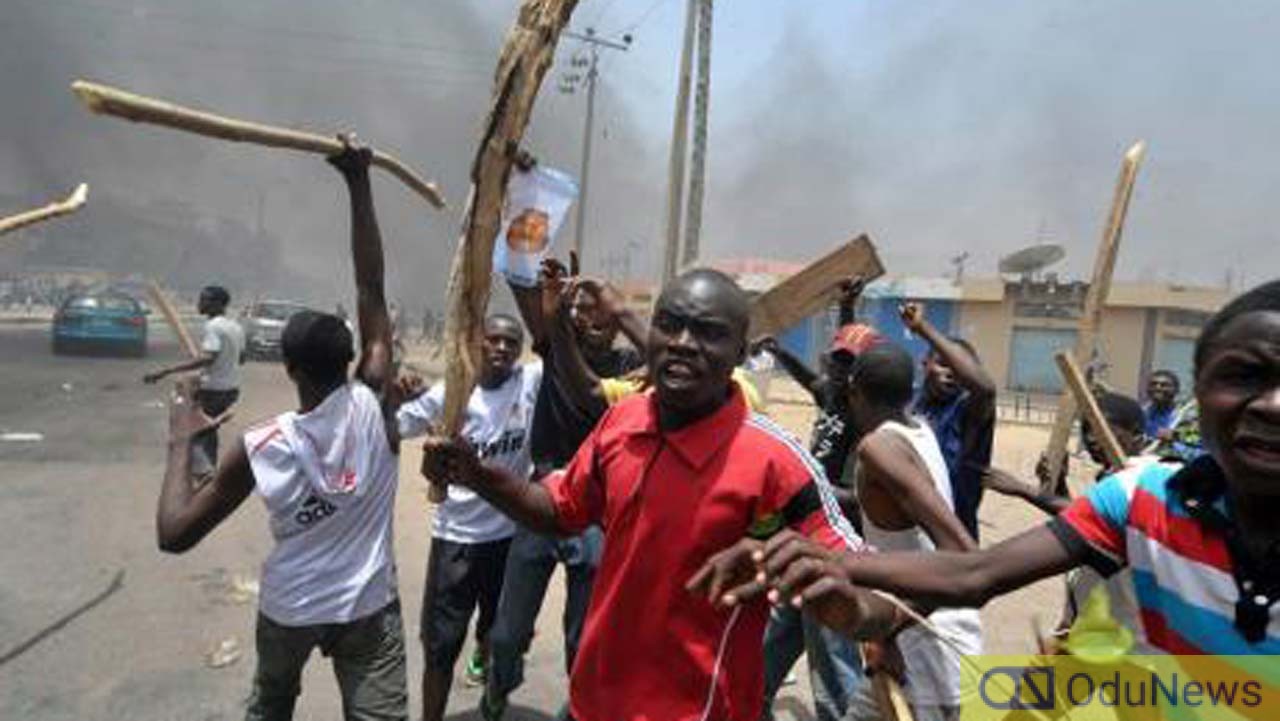 This development comes on the heels of a coronation held for the traditional ruler of Wurkun Chiefdom.
Sources reveal that the ceremony which was put together by Governor Darius Ishaku, turned out to be a decision that was not welcomed by other tribes.
Houses, vehicles and farmlands were not spared in the carnage that ensued.
Prior to the clashes, Governor Ishaku had said that the essence of creating the chiefdom was to bring government closer to the people, and to give the masses a sense of belonging.
He added that the desired goal was not to balkanize the people along ethnic or religious lines.
This admonition however did little or nothing to forestall the violence.
It was gathered that some residents of Karim Lamido Local Government showed their outright rejection by burning of tyres which later metamorphosed into full blown crisis leading to the death of at least 20 persons and properties destroyed.
According to the Karimjo speaking tribe, the coronation was an injustice done to them, in that the kingship was supposed to be handed to an individual from their extraction and not the Wurkun speaking tribe who have ruled for decades before the demise of the last traditional ruler.
The Karimjo speaking tribe argued that they are the first settlers and true owners of Karim Lamido Local Council, adding that they only accepted the Wurkuns to reside as slaves, however, the enslaved later dominated and took over the land and kingship.
The Karimjo people allege that the Wurkuns who are educated and occupy several positions in the armed forces, called on the military and other sister agencies to brutalize, chase them away from their lands and set their houses on fire in the wake of the crisis.
Wurkuns on the other hand say the kingship is theirs and claim that the crisis was triggered by the Karimjo tribe who want to rule over them.
They denied any involvement in asking the military to intervene.
While noting that they have asked the feuding youths to sheath their swords, the Wurkuns say that should the karimjo speaking tribe continue attacking their people, they would be forced to retaliate.
Local government authorities say the military and other security agencies have taken control of activities in the area for peace to return, even as it was disclosed that a grenade was discovered at the new chief's palace.
As the attacks and counter attacks rage on, at least over three hundred persons have so far been displaced in the wake of the crisis and should this linger, rice production which the area is known for will be grossly affected.
This is the second crisis the area is seeing, with the first one recorded in 1996 between the Karimjo speaking tribe and the Fulanis.

Submit press release, news tips to us: tips@odunews.com | Follow us @ODUNewsNG