Imran Khan, Pakistan's former prime minister, was arrested outside Islamabad's High Court as he faced corruption charges he claims are politically motivated. Following the arrest, violent protests have erupted in multiple cities, including Lahore, Karachi, and Peshawar.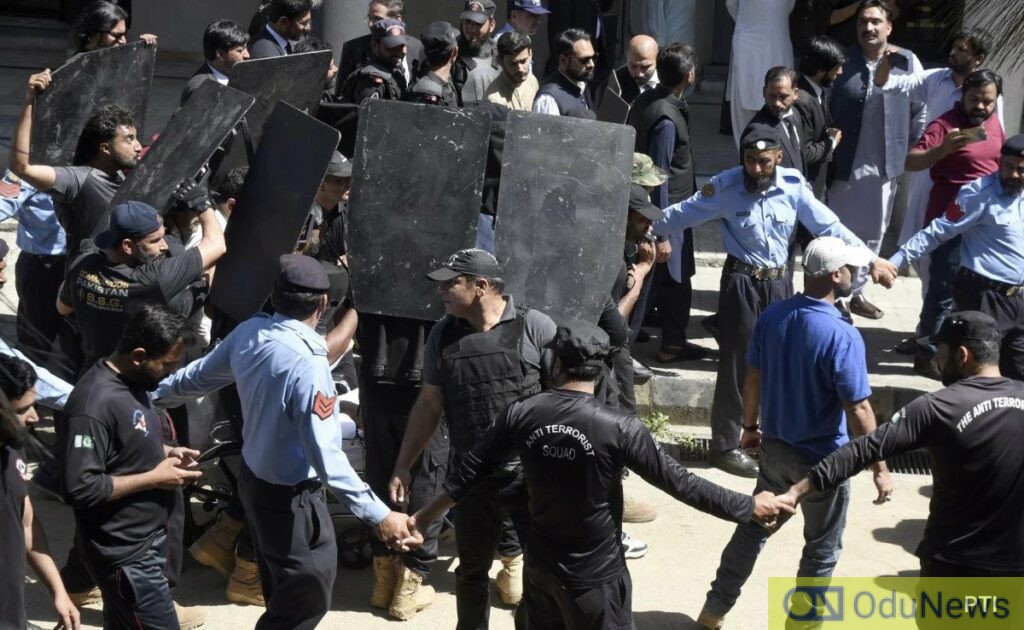 Footage from the scene revealed paramilitary forces in armored vehicles detaining the 70-year-old Khan within the court compound before driving him away. He was removed from the position of prime minister in April last year and has since been advocating for early elections. General elections are slated for later this year.
The arrest of Imran Khan, the former Prime Minister of Pakistan. pic.twitter.com/2vElA4vPFP

— The Spectator Index (@spectatorindex) May 9, 2023
In response to the arrest, Khan's Pakistan Tehreek-e-Insaf (PTI) party urged its supporters to demonstrate. Hundreds of protesters in Islamabad have blocked a major highway into and out of the capital, causing damage to street signs and overpasses, starting fires, and hurling stones. Notably, no law enforcement officers were visible during the chaos.
Five police officers have been injured, and 43 protesters have been arrested in Islamabad, according to the police's social media statement. Meanwhile, footage from Lahore displayed crowds breaking into the military corps commander's house, vandalizing furniture and belongings. In Karachi, protesters blocked a main road, and at least 10 people were injured in the southwestern city of Quetta during clashes with Khan's supporters.
Following Khan's arrest, internet monitoring group NetBlocks reported disruptions to Twitter, Facebook, and YouTube across multiple internet providers in Pakistan, citing real-time network data. The group opposes the use of such disruptions to restrict free speech.
The inspector-general of Punjab police stated that Khan's arrest had been ordered due to allegations of "corruption and corrupt practices." The case involves land allotment accusations concerning the Al-Qadir Trust, owned by Khan and his wife. The former prime minister, currently held at an undisclosed location, denies any wrongdoing.
In a pre-recorded video message released by the PTI prior to his arrest, Khan declared his readiness for the consequences, stating, "If you want to send me to jail, I am prepared for it."
Since being ousted from power, Khan has faced dozens of cases, and security forces have attempted to detain him several times at his Lahore residence. However, his supporters thwarted these efforts, leading to violent clashes. The reduced number of supporters accompanying him to Islamabad made Tuesday's arrest possible.

Submit press release, news tips to us: tips@odunews.com | Follow us @ODUNewsNG