LAFAYETTE, LA – In a devastating turn of events, Micky Geller, an exceptional waterskiing talent who played a vital role in the University of Louisiana-Lafayette's (ULL) national championship victory last year, tragically passed away at the tender age of 18.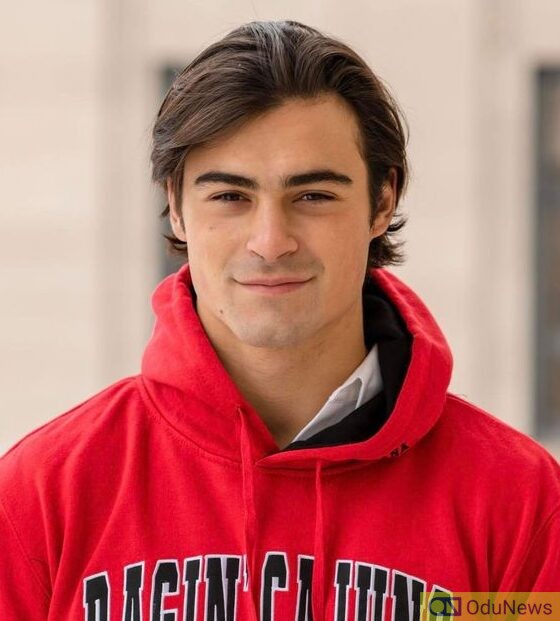 The exact cause of Geller's untimely demise remains undisclosed. However, his loved ones shared that the athlete from the Ragin Cajuns team unexpectedly and suddenly passed away on May 6, leaving a profound void in the hearts of those who knew him.
Geller's family and friends, pouring their hearts out in his obituary, expressed, "With his full throttle approach to life, Micky experienced more in his 18 years than many ever will. However, he was just scratching the surface of the boundless possibilities that awaited him."
The late sportsman began his athletic journey in gymnastics during his early years before venturing into rock climbing and ultimately discovering his passion for waterskiing, where he showcased unparalleled talent and prowess.
ULL, mourning the loss of their beloved teammate, released a heartfelt statement on Thursday through social media, stating, "His friends and family remain in the thoughts, hearts, and prayers of many at the University."
Geller's contributions extended beyond ULL, as he also represented Canada's junior national waterski team. Water Ski Canada took to Facebook earlier this week to pay tribute to the young star, remembering him for his remarkable work ethic, unwavering passion, infectious humor, extraordinary athleticism, and captivating charisma.
To honor Geller's memory, ULL flew their flags at half-mast on Thursday, a poignant gesture demonstrating the immeasurable impact he had on the campus community. Additionally, a solemn funeral service was held in Ottawa on the same day, where friends, family, and fellow athletes gathered to bid farewell to this extraordinary individual.
"Our boy will forever be remembered for his empathy, passion, strength, fearlessness, drive, discipline, and limitless potential," his grieving family expressed in his obituary, encapsulating the essence of his remarkable spirit.
The waterskiing world and ULL community are left in shock and profound grief, grappling with the loss of a young talent who had the world at his feet. Micky Geller's legacy will undoubtedly live on, inspiring generations to come, as they strive to emulate his extraordinary accomplishments and the indomitable spirit that defined his tragically short but impactful life.

Submit press release, news tips to us: tips@odunews.com | Follow us @ODUNewsNG