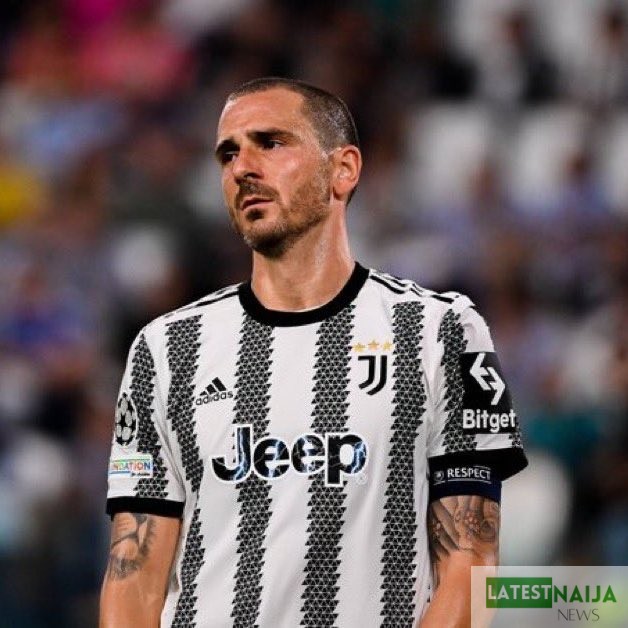 In a shocking turn of events, veteran defender Leonardo Bonucci has announced his decision to take legal action against Serie A giants Juventus, claiming that the club provided false information regarding his treatment during his final days at the club, which ultimately led to his departure over the summer.
Leonardo Bonucci, a footballer celebrated for his illustrious career with both club and country, found himself relegated to the sidelines during the preseason by Juventus. This sidelining saw him excluded from Juventus' pre-season tour in the USA and compelled to train away from the first team.
The 36-year-old defender expressed his resolve to sue the club he had represented for over 500 matches and with which he had secured eight league titles. Bonucci deemed the treatment he received from Juventus as "humiliating" and, consequently, has taken the matter to the legal arena.
"It's a decision that's been a long time coming and is due to the fact that I've read and heard a lot of things that aren't true," stated Bonucci during an interview with Mediaset, which was released on Thursday.
Contrary to Juventus' claims that he had been informed twice, first in October the previous year and then in February, Bonucci contends that he was only apprised of his exclusion from Juventus' plans in mid-July.
"I didn't have any discussion with the club on that date, nor did I with the coach (Massimiliano Allegri), who called me into his office at the end of March… he told me in his way that I should quit at the end of June because I wanted to be a coach so I needed to speed things up," Bonucci added.
"I told him that I respected his decision but that I intended to play on until at least the end of the European Championship next year. The conversation ended there."
According to Bonucci, Juventus informed him after their last home match of the previous season that he would be fifth or sixth choice for the upcoming campaign. His response, as he claims, was "no problem."
However, Bonucci alleges that there was no further communication from the club until a home visit from sporting directors Giovanni Manna and Cristiano Giuntoli, during which they conveyed that his "presence in the dressing room was holding Juve back."
"I am simply asserting my rights provided for in (professional football's) collective bargaining agreement… which says players should be put in the condition to train with the team, regardless of any selection decisions, and have the right to acceptable physical preparation for the coming season," Bonucci emphasized.
"I wasn't given that… I wasn't given the chance to go out onto the training field with my own teammates, take part in training matches. I felt empty and humiliated, and not put in the condition to do what I love most and that's play football."
Notably, Bonucci has pledged to donate any proceeds from his legal action to charity. Moreover, he recently lost his captaincy of the Italian national team and was omitted from Luciano Spalletti's first Italy squad this month.
Under the tenure of former coach Roberto Mancini, Bonucci served as the Azzurri skipper following Giorgio Chiellini's retirement last year and played a pivotal role in Italy's victory at the 2021 European Championship.
Last month, Juventus refuted claims made by the head of the player's union, Umberto Calcagno, asserting that Bonucci's "dignity is being trampled on." Juventus maintained the "legitimacy of its actions towards all registered players who are recognized and are fully guaranteed all the rights" as agreed upon in football's collective bargaining agreement.

Submit press release, news tips to us: tips@latestnaija.news | Follow us @ODUNewsNG