In a thought-provoking statement former Minister of Works and Housing, Babatunde Fashola has underscored the importance of preserving the sanctity of the national flag by cautioning against the inclusion of the coat of arms on it.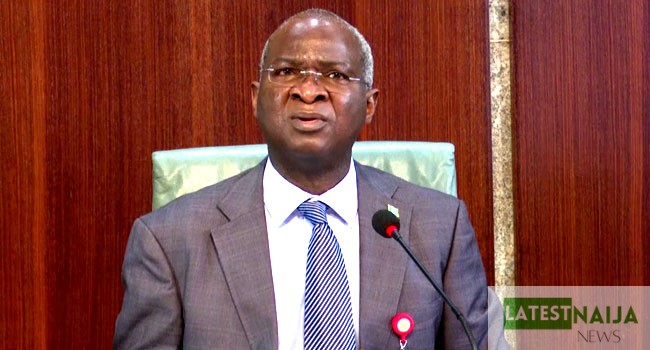 Fashola's impassioned plea came during his appearance on Channels Television on Monday. Fashola began by recounting a recent experience when he was asked to hoist the Nigerian flag. He pointed out that upon unfurling it, he noticed the presence of the national coat of arms in the center.
The former minister promptly whispered to his host, stating, "This is not the flag of Nigeria. Nigeria's flag does not have a coat of arms in the middle. It is green, white, and green."
Underlining the significance of adhering to established national symbols, Fashola urged Nigerians to pay attention to "some of the small things that matter." He reminisced about his own primary school days when these symbols played a pivotal role during Independence Day and Children's Day parades.
Fashola stressed the importance of understanding and respecting these symbols, which are an integral part of Nigeria's heritage.
"When I was in primary school, these were the symbolisms of those Independence Day parades, Children's Day parades, and this was how we were taught to stand up or maintain our position whenever we heard Nigeria's national anthem being rendered," Fashola explained.
The former Lagos State governor also expressed his disapproval of the frequent rendition of the national anthem at various events, including social gatherings when the president is present. He argued that the national anthem should be sung only as a symbol of the country's sovereignty.
"I have had cause to ask people not to sing the anthem for me, either as governor or minister, because I'm not a sovereign. It's a projection of our minds," Fashola emphasized.
Concluding his remarks, Fashola stated that the 63rd anniversary of Nigeria's independence provides an opportune moment for introspection and contemplation. He called on Nigerians to reflect on these important matters to ensure the preservation of their national identity and symbols.
Babatunde Fashola's passionate plea serves as a reminder to all Nigerians to uphold the sanctity of their national flag and anthem, respecting the symbols that have defined the nation for over six decades.

Submit press release, news tips to us: tips@latestnaija.news | Follow us @ODUNewsNG