In a bid to address the long-standing dispute between the Federal Government and the Academic Staff Union of Universities (ASUU) over unpaid eight-month salaries, the House of Representatives has taken a decisive step to mediate the situation.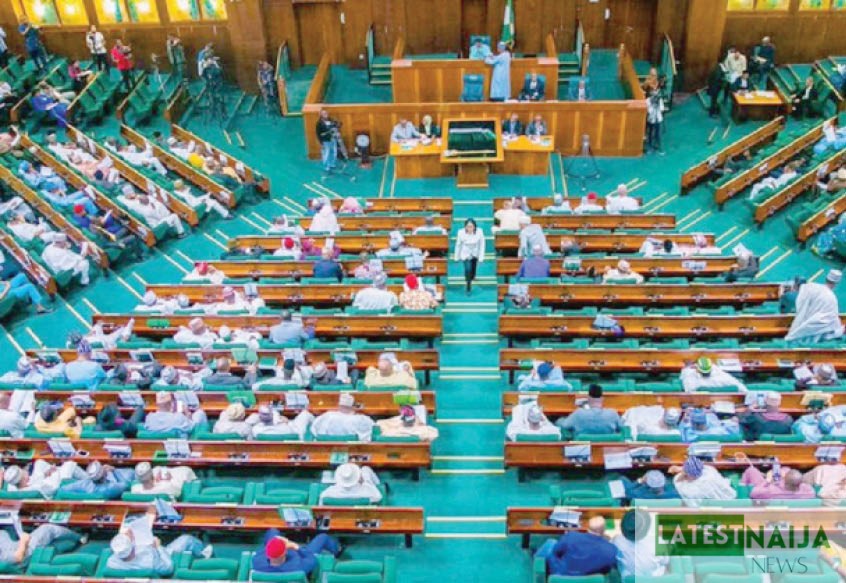 This development comes as a response to the unanimous adoption of a motion during a recent plenary session, initiated by Rep. Paul Nnamchi (LP-Enugu State) and co-sponsored by Rep. Aminu Jaji (APC-Zamfara), Rep. Julius Ihonvbere (APC-Edo), and Rep. Lilian Orogbu (LP-Anambra).
Rep. Nnamchi underscored the pivotal role played by university lecturers in the educational system, emphasizing their contribution to knowledge dissemination, guidance, and mentorship for the nation's future leaders. He stressed that ensuring a stable and motivated academic workforce is indispensable for the growth and development of educational institutions.
The motion highlighted the plight of ASUU members who embarked on an eight-month strike in 2022, citing the Federal Government's failure to honor past agreements with the union as the reason behind the industrial action. It was noted that this prolonged strike inadvertently had financial implications for dedicated lecturers.
Referring to Section 17 of the Constitution, which emphasizes ideals of freedom, equality, and justice, Rep. Nnamchi urged the government to act humanely and address the financial distress faced by Federal University lecturers. The unpaid salaries were noted to be adversely affecting students' educational experiences and overall well-being.
The motion expressed concern that the outstanding salaries could negatively impact lecturers' morale, job satisfaction, and teaching effectiveness, ultimately affecting the quality of education provided to students. It was underlined that the financial security and dedication of teachers are closely linked to the educational success and prospects of students.
In response to the motion, the Speaker of the House, Rep. Tajudeen Abbas, mandated several committees to engage with ASUU and the Federal Government to resolve the issue.
The Committees on University Education, Finance, Appropriations, Labour and Productivity, and Legislative Compliance were charged with the responsibility of mediating the dispute. They were also tasked with finding a resolution for the eight-month outstanding salary issue in accordance with the 'no work, no pay' policy.
The committees are expected to report back within two weeks, which will pave the way for further legislative action.
The House of Representatives' intervention is seen as a significant step towards resolving the ongoing conflict and ensuring the stability and excellence of universities while addressing the welfare of educators and the nation's economy.
The outcome of this mediation will be closely watched by stakeholders in the education sector and the general public as a whole.

Submit press release, news tips to us: tips@latestnaija.news | Follow us @ODUNewsNG