Kenyan President William Ruto says that his country will abolish visa requirements for Nigerians and all African travelers by the end of this year.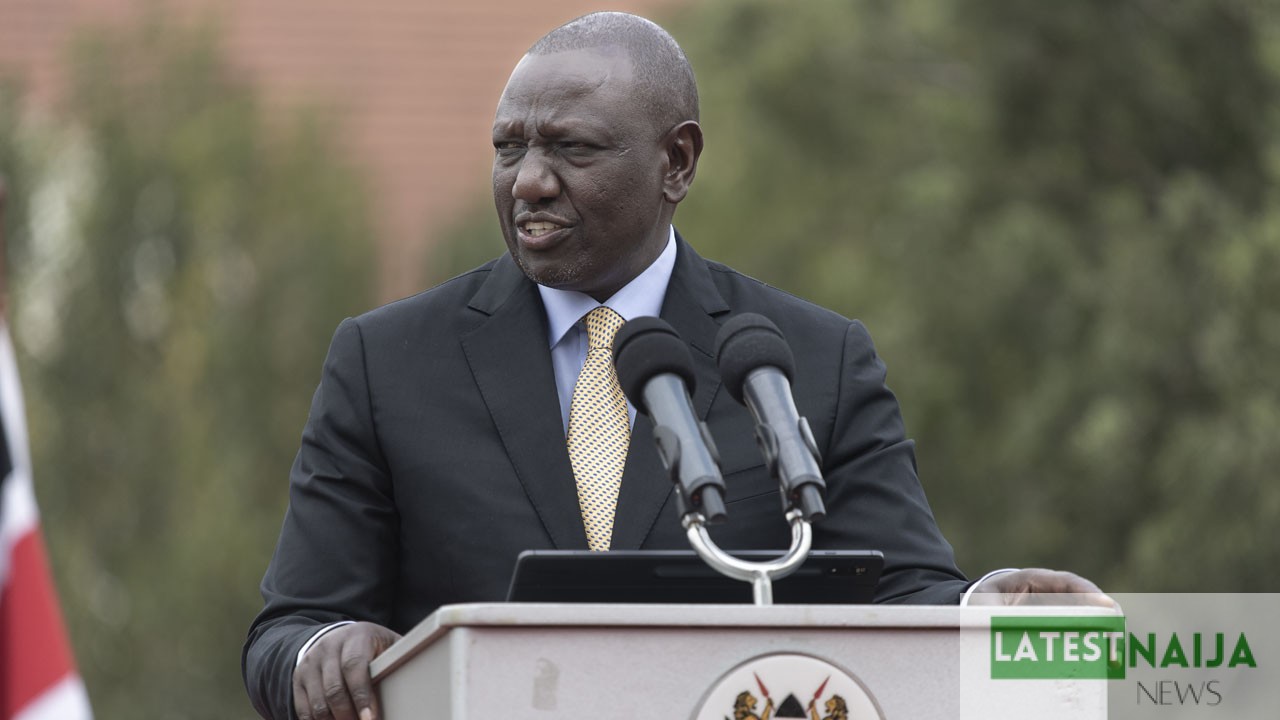 President Ruto conveyed this groundbreaking decision during his speech at an international conference held in Congo Brazzaville, marking a monumental stride toward the African Union's long-standing objective of fostering visa-free travel within the continent.
The African Union (AU) has persistently advocated for borderless travel throughout Africa over the past decade, and their efforts gained momentum in 2022 with the release of an AU-endorsed report. This report revealed that only a handful of African nations, including Seychelles, the Gambia, and Benin, currently permit entry to all African citizens without requiring a visa.
Kenya, as of 2022, was ranked 31st among the 54 African states in terms of visa policy openness.
President Ruto articulated the importance of unrestricted travel, emphasizing that when people are hindered from traveling, it not only hampers personal mobility but also adversely affects business ventures and entrepreneurial endeavors.
"When people cannot travel, businesspeople cannot travel, entrepreneurs cannot travel, we all become net losers," President Ruto remarked passionately during his address to the conference attendees. Amid thunderous applause from the audience, he went on to declare, "Let me say this: As Kenya, by the end of this year, no African will be required to have a visa to come to Kenya."
President Ruto's proclamation underscores Kenya's commitment to the vision of a united and interconnected Africa, where the movement of people and goods is facilitated without the burden of visa applications and restrictions. "Our children from this continent should not be locked within borders in Europe and also be confined by borders in Africa," he asserted, symbolizing his dedication to promoting greater regional integration and cooperation.
The African Union initiated the idea of an African passport in 2016, with the aim of enabling all African citizens to traverse the continent without the need for visas. However, the implementation of this initiative has encountered various challenges, and the African passport remains largely unavailable to date.
The AU has cited concerns related to security, smuggling, and potential adverse impacts on local employment markets as reasons for the cautious approach to the widespread adoption of the African passport. While these concerns are valid, President Ruto's announcement signals a willingness to address them in order to achieve a more unified and connected Africa.
Kenya's decision to end visa requirements for all African visitors by the end of the year is expected to not only enhance regional cooperation but also stimulate tourism, trade, and economic growth across the continent. It represents a significant step towards realizing the African Union's vision of a borderless and interconnected Africa.

Submit press release, news tips to us: tips@latestnaija.news | Follow us @ODUNewsNG