The European Union has taken a decisive step to address the growing concerns over disinformation and hate speech on social media platforms by instructing its services to cease advertising on X, formerly known as Twitter.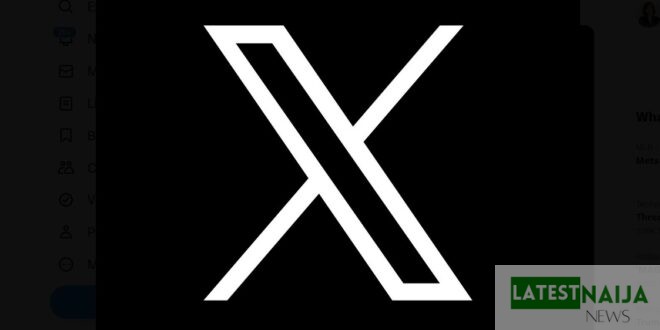 This move follows a surge in problematic content that has raised alarms within the European Commission.
Johannes Bahrke, the spokesperson for the European Commission, officially announced this decision. In his statement, he expressed deep concern about the recent upswing in disinformation and hate speech across various social media platforms, with X being particularly affected.
Bahrke stated, "We have seen an alarming increase in disinformation and hate speech on several social media platforms in recent weeks, and X is certainly quite affected. We have therefore advised services to refrain from advertising, at this stage, on the concerned social media platforms, where we have concerns that our content appears in an inappropriate context."
However, it is important to note that the European Union's directive is primarily targeted at advertising and does not signify the abandonment of the platform by European Union accounts. The goal is to address the issue of ads appearing alongside inappropriate content while maintaining an active presence on X.
The European Commission's decision comes shortly after it initiated a separate investigation into X last month to ascertain whether the platform allowed the spread of disinformation related to the Israel-Gaza conflict. This investigation is one of several launched by the European Union as part of its efforts to enforce the new Digital Services Act (DSA).
The DSA places significant responsibilities on internet giants to combat and remove content deemed illegal, including disinformation and hate speech.
Furthermore, the European Commission's move follows recent scrutiny over its alleged use of targeted advertising on X to promote proposed legislation aimed at compelling messaging platforms and services to detect and report images of child abuse. EU Home Affairs Commissioner Ylva Johansson admitted last month that this advertising campaign may have violated the bloc's own regulations.
The European Union's decision to halt advertising on X underscores the growing global concern over the role of social media platforms in the dissemination of harmful content. As the European Commission takes these steps to combat disinformation and hate speech, it remains to be seen how other regulatory bodies and tech giants will respond to the evolving challenges posed by online content moderation.

Submit press release, news tips to us: tips@latestnaija.news | Follow us @ODUNewsNG