In a recent development, Senator Adams Oshiomhole, representing Edo North, has called upon organized labor to focus on safeguarding the rights of workers rather than becoming entangled in partisan politics.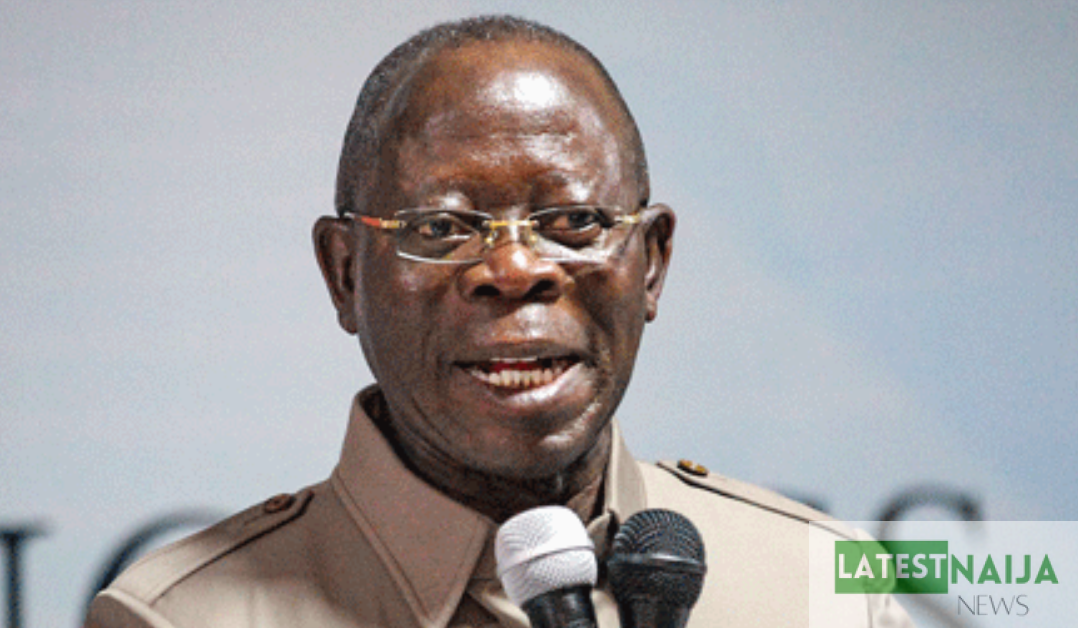 The statement comes amidst the nationwide strike launched by the Nigeria Labour Congress (NLC) and the Trade Union Congress (TUC) in protest of the alleged brutalization of Joe Ajaero, the NLC President, in Imo State. The strike commenced at midnight on November 14, 2023.
Senator Oshiomhole, a former union leader himself, expressed his disapproval of the alleged brutalization of Joe Ajaero during a press conference held on Tuesday at the Presidential Villa. He emphasized his unwavering support for labor unions and their legitimate concerns.
"I will always stand by the side of labor unions because I am a worker and a former union leader," Senator Oshiomhole affirmed. He went on to suggest that the ongoing strike appeared to be driven more by political considerations than a clear focus on addressing the welfare of workers.
"Labour cannot be apolitical because politics is about the people," the senator stated. "However, it is crucial to avoid appearing as if we are promoting the interests of a specific candidate or political party. During my time as the president of the NLC, I maintained a neutral stance towards politicians in Edo State, making independent decisions and taking responsibility for them."
Continuing his remarks, Senator Oshiomhole questioned the rationale behind the labor unions' focus on protesting the alleged brutalization of their leader while seemingly neglecting critical issues such as the non-implementation of the minimum wage by some state governments.
"Why are labor unions not mobilizing against states that have yet to implement the minimum wage?" he asked. "Organized labor should hold state governments accountable for ensuring the payment of the national minimum wage, which also extends to local government and state workers."
Expressing his readiness to support actions against governments that neglect workers' rights, Senator Oshiomhole underscored the importance of addressing the genuine concerns of workers. "If these are the issues on the table, even as a senator, I will publicly support actions against any government that chooses to ignore the plight of our workers," he declared.
In conclusion, Senator Adams Oshiomhole urged organized labor to prioritize the multitude of pressing issues affecting workers' welfare rather than becoming embroiled in political disputes. The senator emphasized the need for labor unions to stand firmly in defense of workers' rights and ensure that state governments fulfill their obligations regarding the national minimum wage.

Submit press release, news tips to us: tips@latestnaija.news | Follow us @ODUNewsNG