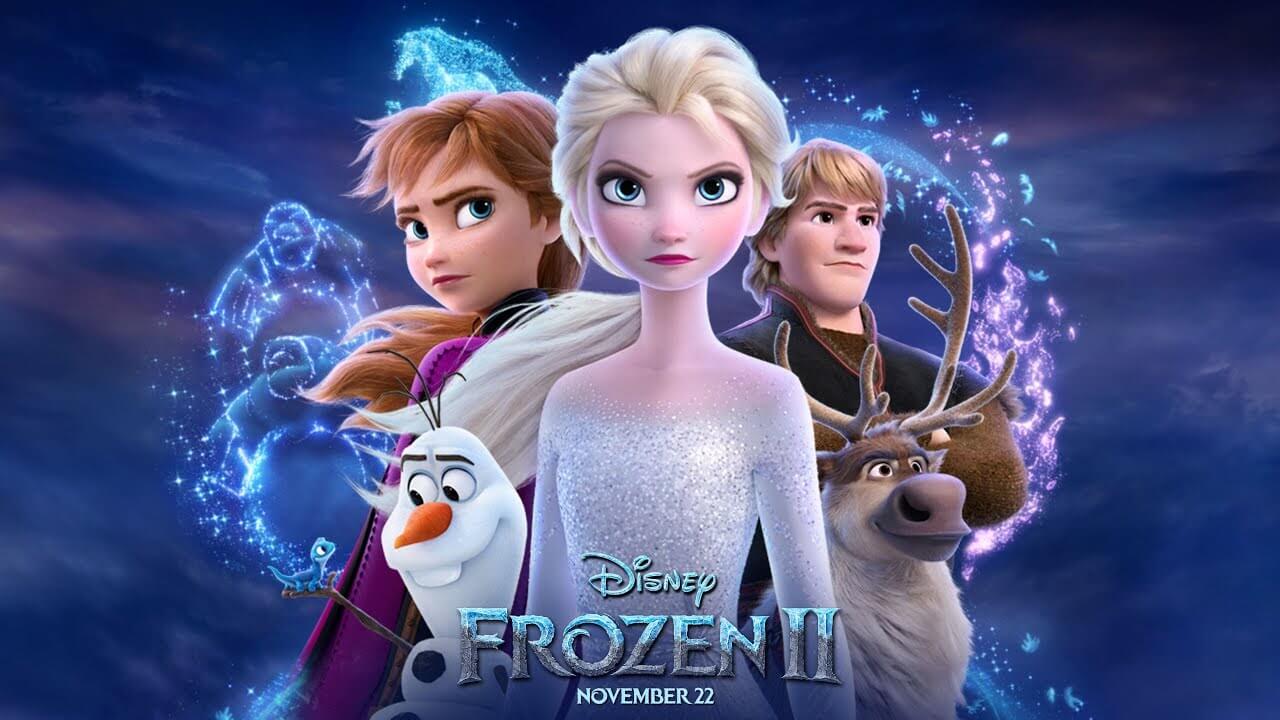 Disney's sequel to the hit animated movie that was released in 2013 has a lot of expectations to live up to and the critics who have seen it have given voice to their thoughts on the film.
One thing that makes Frozen stand out is that its theme of love isn't centered on the typical princess being rescued by her Prince Charming or by any hero for that matter. It's the sisterly bond and love that drive the movie, and a lot of fans welcomed the change.
This time around, Elsa and Anna along with friends and subjects embark on a journey that will see them encountering new friends and foes. Hopefully, Frozen 2 will emulate the worldwide acceptance and success of its predecessor.
The first movie had a final score of 90% positive reviews and the sequel currently has a strong 82%. For what critics think, see their comments below:
Justin Chang of the Los Angeles Times had this to say about Menzel's Elsa, who still defies past Disney female royals with her lack of  interest in a romantic connection: "There's a mix of kindness and thorniness to Elsa, a refusal to simply smile and go with the flow, that feels pleasingly consistent with the first film. Although no longer forced to hide her powers from the world, she still tends to isolate herself and fight most of her battles alone. And unlike Anna, of course, she continues to show not even the slightest interest in romance, making her a genuinely radical figure among the marrying-kind ranks of most Disney heroines. Those who have embraced Elsa as a proto-LGBTQ heroine in the first 'Frozen' will find further grist for their arguments in 'Frozen II.'
Richard Lawson of Vanity Fair dings the tune-filled 'toon for trying too hard to replicate another "Let It Go" power ballad: " 'Frozen 2' is really hungry for a sellable anthem. In that vain pursuit, the movie throws not one, not two, but three would-be barn-burners at the audience. The songs are by the original, Oscar-winning 'Frozen' tunesmiths, Kristen Anderson-Lopez and Robert Lopez, so one might assume (if one is, perhaps, Bob Iger) that at least one of these sweaty songs is bound to recapture the old magic. They all sound fine, and are sung with the usual bombast by Idina Menzel (as Elsa) and, finally getting a belter, Kristen Bell (as Anna). And yet … not a half-hour after seeing the movie, I couldn't call up a single melody."
Peter Debruge of Variety points to how Disney heroines continue to evolve and grow along with their audiences: "Gone is the need for a conventional villain; gone are any expectations of princes charming or otherwise; gone are the gowns that have shaped young women's dreams of prom and wedding attire for more than a century. 'Frozen II' pushes the girl-power themes even further, rejecting dresses in favor of pants for much of the adventure, as Anna and Elsa set out to find the source of a mysterious song emanating from somewhere far to the north — a mythical place called Ahtohallan that holds the secret of their parents' disappearance, as well as the key to finding peace with nature and the Northuldra, an indigenous tribe toward whom they've been taught to be wary."
Todd McCarthy of The Hollywood Reporter wished for more surprises and less rehashing of what worked before: " 'Frozen 2' has everything you would expect — catchy new songs, more time with easy-to-like characters, striking backdrops, cute little jokes, a voyage of discovery plot and female empowerment galore — except the unexpected …. Disney has been careful, cautious, conscientious and committed to continuing the franchise with the utmost fidelity to the original, resulting in a sequel that can't miss with its massive constituency and will make another mint, but at the same time can't help but feel predictable, safe and beholden to formulaic rules."
As for Brian Truitt of USA Today, his response was somewhat tempered: "The themes of growing up – especially evidenced by Olaf – make sense for a massive fandom of boys and girls moving through formative years themselves. But unfortunately, "Frozen 2" is a heavily plotted – and sometimes plodding – affair with way too much going on and not enough of it working together cohesively. At the very least, the relentless exposition looks great, with top-notch animation delivering a larger magical landscape and its dynamic nature-centric fauna. (Elsa befriends a little fire demon salamander and a water horse who both look pretty nifty.) … While a joyful noise is being made unto the fjord yet again and the sisters still rule, "Frozen 2" doesn't have the same pizzazz as the original. The cold never bothered us anyway, but we definitely miss having the old chills."
Kate Erbland of Indiewire lauded the follow-up's comical moments: "Despite the emotional upheaval of the final act, it also has a fair bit of amusement and spectacle. There's tongue-in-cheek jibs about the Disney experience throughout. … Olaf is as deranged and cute as ever, moving from court jester to something of a classic fool over the course of a transformational outing. In a flashback, Anna and Elsa's dad even makes off with a lightning-fast joke about a 'new Danish author. ' "

Submit press release, news tips to us: tips@odunews.com | Follow us @ODUNewsNG