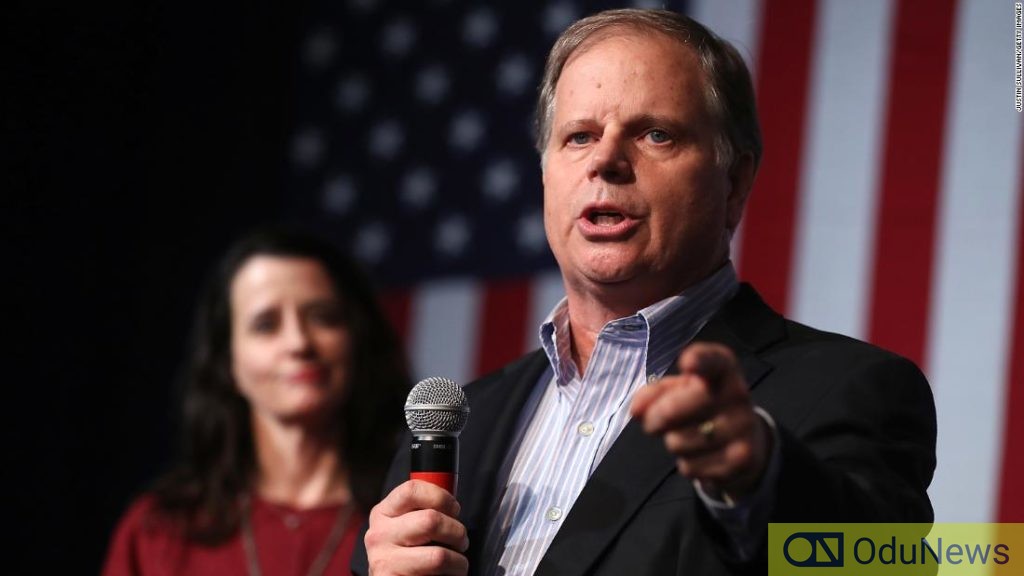 Sen. Doug Jones (D-Ala.), who faces a tough reelection race in Alabama, will vote to convict President Donald Trump on both articles of impeachment.
Jones made the announcement hours before the Senate is expected to acquit Trump over charges of abuse of power and obstruction of Congress.
"Senators are elected to make tough choices. We are required to study the facts of each issue before us and exercise our independent judgment in keeping with the oaths we take. The gravity of this moment, the seriousness of the charges, and the implications for future presidencies and Congresses all contributed to the difficulty with which I have arrived at my decision," Jones said in a statement.
Jones — a former prosecutor — was widely viewed as a potential Democratic swing vote, along with Sens. Joe Manchin of West Virginia and Kyrsten Sinema of Arizona. His vote won't change the outcome of the verdict but comes amid pressure on Jones, the only red-state Democrat up for reelection.
In a speech on the Senate floor, Jones said he was concerned about the precedent set by the Senate not calling witnesses, such as former national security adviser John Bolton, in the trial. But he also said there was still sufficient evidence for convicting Trump, and that evidence "clearly proves" that Trump used his office to seek to coerce a foreign government to interfere in the election.
"His actions were more than simply inappropriate. They were an abuse of power," Jones said. He added that he had more pause about the charge of obstruction of Congress, but said the evidence in the trial ultimately proved the case.
Jones said he had struggled to understand the House Democrats' strategy and failure to produce documents and witnesses, and wished they had done more.
"I believe that the president deliberately and unconstitutionally obstructed Congress by refusing to cooperate with the investigation in any way," he said.
The Alabama Democrat also took a shot at some of his fellow senators over how they have handled the entirety of the impeachment saga. "Candidly, to my colleagues on both sides of the aisle, I fear that moral courage, country before party, is a rare commodity these days," he said.
Republicans immediately reacted to Jones' decision by casting it as a fatal vote that would doom his reelection bid. But Jones shrugged off such concerns, telling reporters the political fallout did not cross his mind. He also called the partisan nature of the impeachment unfortunate.
"Yeah, there were some partisan Democrats, but doggone it the president of the United States and Republicans made this as partisan as anybody," he said.
Twitter reactions to Doug Jones voting for Trump conviction
Sen. Doug Jones: "One piece of evidence continued to stand out for me…the President's statement that under the Constitution, we have Article 2 and I can do anything I want."

"That view…explains the President's actions towards Ukraine and Congress." https://t.co/l4dhU27hxO pic.twitter.com/fOzhY6WUa1

— ABC News (@ABC) February 5, 2020
Doug Jones of ALABAMA could but Susan Collins of MAINE couldn't.

This is what courage looks like. The next President better have a spot for Doug if this costs him his seat. https://t.co/u8nV4hDyc6

— ? Mark Joseph Kremer ? #FBR (@MarkJKremer) February 5, 2020
Alabama senator Doug Jones on his decision to convict Trump and remove him from office: "impeachment is the only check on such presidential wrongdoing."

— Jim Acosta (@Acosta) February 5, 2020
Sen. Doug Jones, vulnerable Alabama Democrat: "After many sleepless nights, I have reluctantly concluded that the evidence is sufficient to convict the President for both abuse of power and obstruction of Congress."

— Manu Raju (@mkraju) February 5, 2020
BREAKING: Senator Doug Jones just announced he will vote to convict Trump today on both articles of impeachment #AmericansFindTrumpGuilty

— Scott Dworkin (@funder) February 5, 2020
Sen. Doug Jones of Alabama will risk his career to do the morally right thing and vote to remove Trump. You might not agree with him on every issue, but he's a real-life Profile in Courage

— Will Bunch ? (@Will_Bunch) February 5, 2020
Doug Jones confirmed he's gong to vote to convict President @realDonaldTrump on both articles of impeachment.

(Which means he is voting for early retirement.)

Let's register new Republican voters in Alabama & flip his seat from ???.

— #ThePersistence (@ScottPresler) February 5, 2020
Memo to Doug Jones of AL: You said you've had sleepless nights over impeachment verdict. Good news! After Nov, you'll be able to sleep late every day. You'll be back in AL. Hope you enjoyed your brief time in the Senate. If you need some boxes to pack your stuff, let us know.

— Gov. Mike Huckabee (@GovMikeHuckabee) February 5, 2020
Before the start of the three-week trial, Jones said that he wanted to "see if the dots get connected" on whether the president withheld military aid from Ukraine in order to pressure its government to investigate Vice President Joe Biden. He added at the time that he would be open to acquitting the president if the House did not prove its case.
Like the rest of his caucus, Jones supported Democratic calls for witnesses and documents, which likely would have prolonged the trial for weeks.
Jones, who won a special election in 2017 against controversial Republican challenger Roy Moore, is the most vulnerable Democratic senator up in 2020.
During the trial, he was the target of an ad campaign from the nonprofit, pro-Trump group America First Policies.
– POLITICO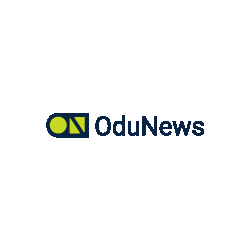 Latest posts by OduNews Staff Writer
(see all)

Submit press release, news tips to us: [email protected] | Follow us @ODUNewsNG