Democratic presidential hopefuls had their sights set on billionaire Michael Bloomberg right out of the gate at Wednesday night's debate in Nevada.
Massachusetts Sen. Elizabeth Warren skewered the former New York City mayor — taking him to task over past "racist" policies and "sexist" comments.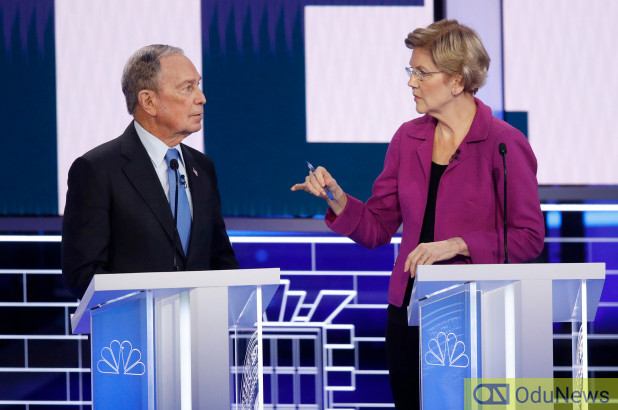 "I'd like to talk about who we're running against — a billionaire who calls women fat broads and horse-faced lesbians, and no I'm not talking about Donald Trump, I'm talking about mayor Bloomberg," she said.
"Democrats are not going to win if we have a nominee who has a history of hiding his tax returns, harassing women and racist policies," she added.
Meanwhile, Vermont Sen. Bernie Sanders called out Bloomberg for stop-and-frisk, saying the practice went after minorities and "that is not how you're going to increase voter turnout."
Elizabeth Warren coming to the defense of Amy Klobuchar is an interesting move and will likely be seen by many as a smart one.

Warren is showing that she can both trash Klobuchar's healthcare plan as a "Post-it Note" while also chastising Pete Buttigieg for being too mean.

— Yamiche Alcindor (@Yamiche) February 20, 2020
Tonight, Elizabeth Warren ended one billionaire's vanity campaign. In November, she will end a fake billionaire's presidency.

— Adam Jentleson ? (@AJentleson) February 20, 2020
Elizabeth Warren reminds me of Granny Clampett on the Beverly Hillbillies
(Sorry Grannie)

— Charlie Daniels (@CharlieDaniels) February 20, 2020
Elizabeth Warren's epic smackdown of Mike Bloomberg, an egocentric NYC billionaire with lots of baggage, shows that she'd do well debating another egocentric NYC billionaire with lots of baggage — Donald Trump. #DemDebate pic.twitter.com/8DXtYDxFsg

— Adam Best (@adamcbest) February 20, 2020
Then, Minnesota Sen. Amy Klobuchar piled on, criticizing Bloomberg for suggesting other candidates should drop out.
"I think we need something different than Donald Trump. I don't think you look at Donald Trump and say we need someone richer," she said.
Bloomberg fired back at Sanders, saying there is no way he thinks the Democratic Socialist can win.
"If he goes and is the candidate we will have Donald Trump for another four years," he said.
"I'm a New Yorker I know how to take on an arrogant conman like Donald Trump."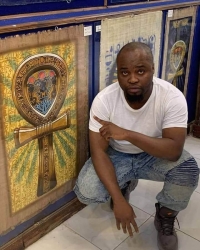 Latest posts by Samuel Nelson
(see all)

Submit press release, news tips to us: [email protected] | Follow us @ODUNewsNG