Rand Paul becomes first senator to test positive for coronavirus.
Sen. Rand Paul (R-Ky.) has tested positive for the coronavirus, a spokesman said on Sunday, becoming the first senator known to contract the disease.
"Senator Rand Paul has tested positive for COVID-19. He is feeling fine and is in quarantine. He is asymptomatic and was tested out of an abundance of caution due to his extensive travel and events," Sergio Gor, Paul's spokesman, said.
Gor added that Paul "was not aware of any direct contact with any infected person."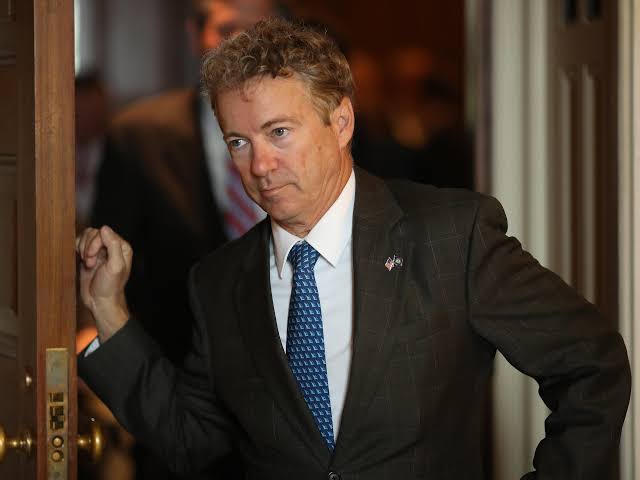 Paul is the first senator and third lawmaker overall to announce that they had tested positive. Rep. Mario Diaz-Balart (R-Fla.) and Rep. Ben McAdams (D-Utah) said last week they had tested positive.
The announcement from the two House members sparked a wave of decisions by their colleagues to self-quarantine. No senators immediately said they will self-quarantine.
Paul is now expected to miss a vote scheduled for Sunday afternoon related to a massive coronavirus package. Senate Republicans also want to take a final vote on the package on Monday.
Gor said that Paul would "be back in the Senate after his quarantine period ends."
"Ten days ago, our D.C. office began operating remotely, hence virtually no staff has had contact with Senator Paul," he said.
The Kentucky senator has been involved in the coronavirus package decisions before his diagnosis. He has spoken out against providing $1,000 to all Americans, saying the payment should be based on unemployment and those out of work from the containment policies.
"If you're still employed and doing well, why would we want to send you $1,000?" he said Wednesday. "It just seems to me fiscally irresponsible just to send everybody money."
The senator forced amendment votes on the two coronavirus packages that have already passed, slowing the process down. Paul said Friday he planned to introduce his own proposed package that includes a 60-day payroll tax holiday and would change paid sick leave to expanded unemployment insurance.
"The national emergency we face may be new, but the answers out of Washington have so far been the same: more spending, more debt, and more mandates on the American people," Paul said last week.
President Trump has signed two coronavirus packages passed by Congress, the first designated to give money to health agencies and first responders and the second funded emergency paid leave, free coronavirus testing and unemployment insurance.
Senate Majority Leader Mitch McConnell (R-Ky.) has scheduled a procedural vote for the third stimulus package Sunday, but the Democratic leaders are hesitant as they haven't signed off yet.
House Speaker Nancy Pelosi (D-Calif.) said after a meeting between congressional leaders and Treasury Secretary Steven Mnuchin that the Democrats would provide their own stimulus package, which she hopes will be "compatible" with the Senate version.
The U.S. has documented more than 31,000 cases of COVID-19 with 390 deaths, according to data from Johns Hopkins University.
Kentucky has recorded 99 cases and three deaths.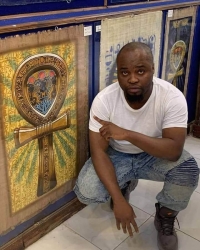 Latest posts by Samuel Nelson
(see all)

Submit press release, news tips to us: [email protected] | Follow us @ODUNewsNG