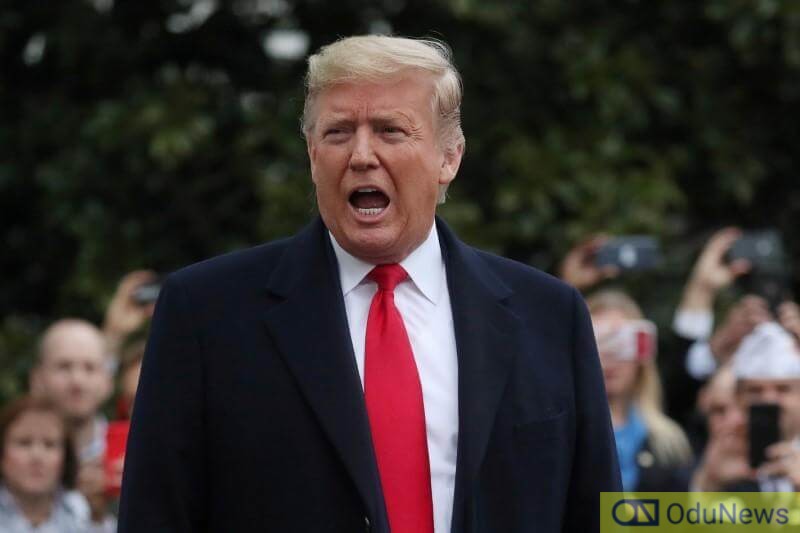 The entire White House building  is in tensed situation as it is confirmed that two White House staff members have tested positive for the corona virus, and three of the administration's top health officials have gone into self-quarantine after possibly being exposed to it.
The famous Dr. Anthony Fauci, who is currently the director of the National Institute of Allergy and Infectious Diseases, confirmed on Saturday that he would enter a "modified quarantine" after coming into "low risk" contact with an infected staff member.
President Trump had already been threatening to put some distance between himself and health experts, figuratively speaking: He vacillated last week on whether to shut down the White House's corona-virus task force, which has not held a news briefing in two weeks.
During that time, the White House has encouraged many governors to lift restrictions on public gatherings — against the recommendation of health experts — and Trump recently rejected a set of recommendations for safe reopening by the Centers for Disease Control and Prevention.
Another round of devastating unemployment statistics came out on Friday: Over 20 million jobs were lost in April, making it the worst month for American workers since at least the Great Depression and raising the official unemployment rate to 14.7 percent.
Democrats in Congress are working toward a plan for a new stimulus bill with money for state and local governments — but the White House is focused instead on a return to normal economic activity. Kevin Hassett, a White House economic adviser, told CNN's Jake Tapper on Sunday that it would be "premature" to talk about a new stimulus package.
He emphasized that money from other such bills passed this year was "still out there." Steven Mnuchin, the Treasury secretary, told Chris Wallace on "Fox News Sunday" that bad economic news was inevitable.
"The reported numbers are probably going to get worse before they get better," Mnuchin said, acknowledging that official unemployment could reach 25 percent.
"The president wants to work with the states to safely reopen the economy, so we can safely get people to get back to work," he added, but he did not offer any promise of further legislative solutions.
Former President Barack Obama rallied some core supporters around Joe Biden's candidacy during a conference call on Friday, while throwing a few broadsides at Trump.
Obama denounced the White House's decision to drop charges against the former national security adviser Michael Flynn, and blasted the administration's virus response as an "absolute chaotic disaster." Obama said the decision regarding Flynn, who had pleaded guilty to perjury, was cause to worry that the country's
"basic understanding of rule of law is at risk."
The comments were directed to a group of roughly 3,000 members of the Obama Alumni Association, mostly consisting of people who served in his administration, but the statements immediately drew widespread coverage — and were seen as a further sign that the former president was limbering up to play a more active role as the 2020 campaign heats up.
Gov. Gavin Newsom of California on Friday became the first governor to order statewide vote-by-mail in the November election.
The state already relies heavily on mail-in ballots: About 65 percent of California's votes were cast that way during the 2018 midterm elections. But the move also has symbolic significance for the rest of the country, with battle lines already being drawn over how voting will be carried out during the pandemic.
Newsom said during an online fund-raiser for Biden that he hoped California's decision would "inspire others across the country," pointedly adding, "including red states," according to a pool report.
As became clear last month during the battle over Wisconsin's contentious statewide elections, Democrats tend to favor expanding vote-by-mail and taking other steps to expand access to the ballot during the health crisis while minimizing in-person voting.
But Republicans have largely opposed policies like universal vote-by-mail.
While close to three-quarters of Democrats said in the Pew poll that the media's virus coverage was getting them the information they needed, only 44 percent of Republicans said so. Two-thirds of Republicans said in the survey that the news media's coverage of the pandemic had been "more negative than it should be."
That partisan divide is contributing to a decline in the country's overall faith in journalism. Fifty-two percent of respondents said that they generally had little to no confidence that journalists would operate in the public's best interests.
Two years ago, 55 percent of Americans told Pew that they had at least a decent amount of confidence.
The November presidential election may not only be the first to occur during a pandemic; it could also be the first to occur in an era of such great partisan divide over what to believe.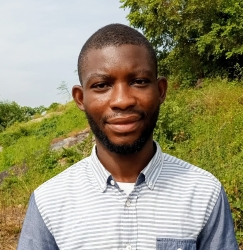 Latest posts by Ojo Oriyomi Ademola
(see all)

Submit press release, news tips to us: [email protected] | Follow us @ODUNewsNG