Flagbearer of the All Progressives Congress in the coming Edo State governorship election, Pastor Osagie Ize-Iyamu, says insults hurled at him by Adams Oshiomhole in the past are not from his heart.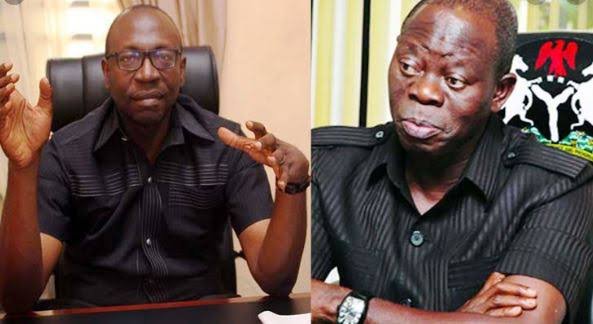 He made the comment during an interview with PUNCH newspaper published on Sunday.
During the 2016 elections, Oshiomhole denigrated Ize-Iyamu in a bid to promote the then APC candidate, Godwin Obaseki.
Fastfoward to 2020, Ize-Iyamu now runs on the platform of the APC while Obaseki has been handed the ticket of the opposition Peoples Democratic Party (PDP).
Responding to the question on how he will cope with a godfather as Oshiomhole who has defamed him in the past, Ize-Iyamu noted that such rhetoric were just meant to de-market him and not from his heart.
He said: What do you mean by godfather? However, are we selecting what we should remember? What about the periods he paid glowing compliments to me? What about the period he praised me for all I did to support him to be in government.
"He made those statements during the period I was on the other side and was contesting to be the state governor and he (Oshiomhole) was determined to prevent that. What do you expect? Were you expecting him to praise me at that time when he did not want me to be governor?
"So, when you look at the context in which he said those things, you will understand that he was just playing politics and he needed to de-market me so that his candidate would have an advantage. And after the election, that was the end of it.
"So, I do not think that we should dwell too much on what he said before the election. If you are saying that, we can also take you back to what he said about me before then. People are saying look at the bad things he said during the campaign. Why did they not look at the good things he said before the campaign?
"The truth is that he was only trying to de-market me so that Edo people would not vote for me, not that it was from his heart. Of course, the man (Oshiomhole) can speak for himself; he is not dead. We are all pretending not to know that in politics, you can say all kinds of things just to de-market your opponent.
Asked whether it would be right to say Oshiomhole would become his godfather, Ize-Iyamu responded in the negative.
"No. When you use that word, you miss it completely. Why will he be my godfather?
"First, am I a political novice? I am not someone that needs to be sold because I am not new to this game. I have told people that the only godfather I have is God. By the grace of God, I was the national vice chairman of the (defunct) Action Congress of Nigeria.
"I was director-general of the Adams Oshiomhole campaign committee for a second term. I was a member of the merger committee that created the APC. So, will it not be strange that someone with these credentials will have someone else as his godfather? If you are talking about godfather and godson, you should be talking about somebody new in the game, who needs someone else to nurture him.
"In this situation, you know that I have paid my dues and the only godfather I have is God. But Adams Oshiomhole is a national leader of the party and nobody can wish him away. Of course, it will be nice of him to tell people to vote for me because in many parts of Edo, he did well and many people are indebted to him, but that does not in any way mean that he will be my godfather."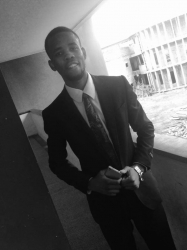 Latest posts by Adelowo Adegboyega
(see all)

Submit press release, news tips to us: [email protected] | Follow us @ODUNewsNG