A Nigerian boy, Chidera, who was recorded in a viral video where he was destroying properties belonging to his mother has given reasons for his action.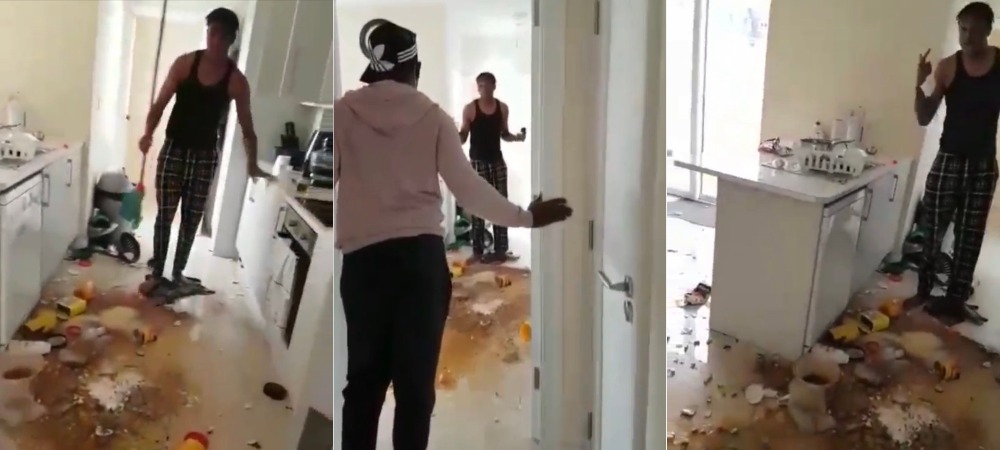 In the viral video, the boy was seen opening and pouring food items in the kitchen on the floor.
He ignored his mother and other persons in the video who tried to reason with him and calm him down.
His mother was asked why he was destroying things, she said he came home and started demanding some things from her, including his 'P21' passport.
She said he went into rage when she refused give the items to him and subsequently began breaking things in the house.
Taking to his Twitter page, the young lad who resides in Ireland shared his own side of the story, alleging that his mum "is a very abusive, aggressive and violent person."
Chidera detailed how his mom had been physically assaulting him, and how the said assault led to the rage which was covered in the viral video.
Narrating what happened, he said the issue between him and his mum has been on for a while.
He claimed that because of his mum's violent and abusive nature, he lives in fear, adding that he sometimes sleeps with his mattress by the door out of fear that his mother might carry out her threat on his life.
Chidera stated that at some point, things got so bad that she was not talking to him or feeding him.
The young man also alleged that she sent him out of the house about a month ago and the social workers and Gardai (Ireland police) had to get involved.
During the period he was kicked out of home, he said he was moved to live in so many places.
Chidera stated he was later advised to make things work with his mother, so he went back home together with some social workers.
While at home, he asked for his passport to fill out college applications but his mother was not cooperative.
He said the people who escorted him home to make peace with his mother were there at the time and he told them that he was going to the kitchen to make a meal for himself, which his mother did not object to.
The young lad stated that after those who came home with him left, his mother asked him who gave him permission to take her food and started to attack him.
Chidera said rage took over and he decided to destroy things in the house, as he could not hit his mother back.
He declared that he feels nothing but hatred and disgust for his family including his father and brothers, stressing;
I feel nothing towards this family other than pure disgust and hatred for the way they all treated me ( my brothers and fathers included) And I do not think I can ever bring myself to ever reconcile with them. I have changed my number and deleted all contact with them.
Chidera concluded his statement saying;
Everyone is entitled to their opinion and that is fine But as of now the family is dead to me and all I am focused on is my future and college. Again I would like to sincerely thank everyone who knew that there was more to the story and knew the truth and supported me.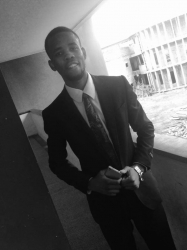 Latest posts by Adelowo Adegboyega
(see all)

Submit press release, news tips to us: [email protected] | Follow us @ODUNewsNG