An acclaimed ex-soldier says he was shot by another soldier for 'killing Boko Haram' terrorists.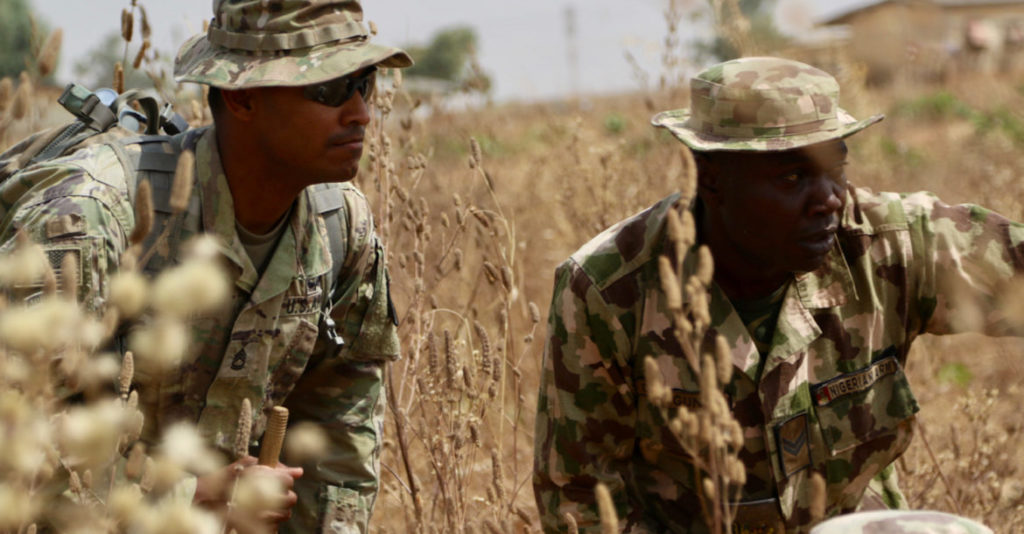 The 'anonymous' soldier made the allegation during a call-in programme, 'Hard Fact' on Nigeria Info FM.
The ex-Soldier narrated how he was cornered and shot by his colleague for 'killing Boko Haram' Terrorists.
Narrating the incident to the programme host, Sandra Ezekwisili, he said: "I was in the battalion and we were fighting Boko Haram, Sandra. I'm a left-handed person, so I'm a sniper. I was one of the best snipers that was shooting. I was fighting and I was shooting, one of our soldiers shot me in the ribs. He said that I killed people too much."
Recalling further he said that during the fight, a woman and her daughter were killed and he was trying to save the second daughter. "I was running, they shot me. I was barely breathing. It took the grace of God for me to survive," he said.
https://twitter.com/NigeriainfoFM/status/1283465305902256129?s=19
The disclosure has generated different reactions from Nigerians on social media with many calling for the investigation into the activities of the Nigerian Army.
See some reactions below:
This is no joke Sandra, this guy isn't lying at all, my friend in the military band corps was sent to the NE because his boss didn't like him, he had to flee the war zone because they were always been attacked, some solders were divulging info to BH terrorists

— I am OBIdient (@viqueta) July 15, 2020
To anyone quite observant to the patterns the government toes, this won't be surprising. It would rather make their knowledge stronger.

— tÖks™.ipynb (@uBeRToKS) July 16, 2020
This is very true. I never believed buratai for one day. They are shielding bokoharam members. That's why they still release those captured terrorist into the society. Our soldiers should resign joor and stop dying for nothing.

— Ifeoma (@doris8887) July 16, 2020
I've always known this is the reason why Boko Haram keeps thriving in our region… sabotage everywhere but guess what we will all die one die and go face our creator for judgement…

— Rehobothautos (@rehobothautos) July 16, 2020

Submit press release, news tips to us: tips@odunews.com | Follow us @ODUNewsNG