Reno Omokri, a media aide to former President Goodluck Jonathan, has accused SaharaReporters publisher, Omoyele Sowore, of colluding with stalwarts of the All Progressives Congress to oust the then president.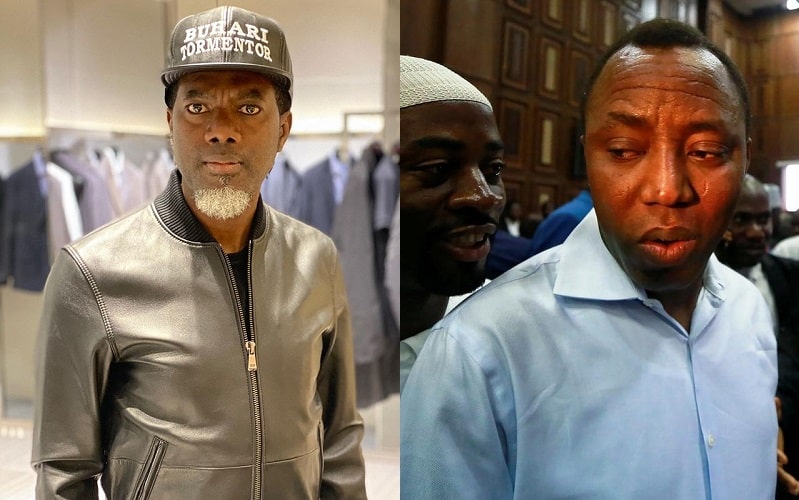 Omokri, on Sunday, posted a picture showing Omoyele Sowore, Malam Nasir El-Rufai Kaduna State Governor alongside former CBN Governor and sacked Emir of Kano, Sanusi Lamido Sanusi at an undisclosed location.
He further alleged that Sowore was paid by the APC to blackmail Goodluck Jonathan out of office.
The heated exchange between the two started after Sowore lashed at Omokri saying he was an "identity thief who was fired by Goodluck Jonathan". The ex-President has since denied that he sacked Omokri.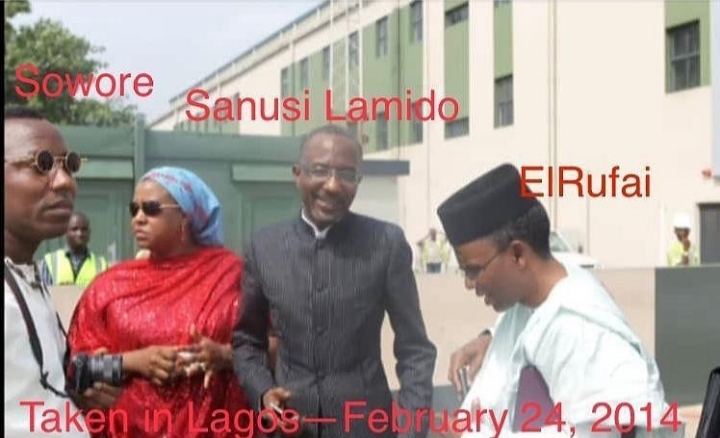 Responding to the allegation that Sowore was paid by the APC to blackmail Jonathan, a source from SaharaReporters however told odunews.com that it is false.
According to the source, the picture posted by Omomkri was taken at the scene of the Execujet wing at the Muritala Mohammed International Airport in Lagos where Sowore and his crew (myself included) blocked Sanusi as he arrived with his family from Niger, following news that he had been sacked earlier that morning from office as the CBN Governor by President Goodluck Jonathan's administration.
The source noted that they had to block Sanusi at the airport so that they could interview him right there to obtain his reaction to news of his sack earlier on the day.
"Sowore had broken the news of Sanusi's sack on Saharareporters website while Sanusi himself was not yet aware of it. He was away with his family in Niger Republic.
"I learnt that Sanusi was planning to sue Saharareporters for false publication but after he confirmed it by himself, decided to cut his trip and immediately return to Nigeria. As Sowore got wind of it that Sanusi was returning, he alerted me to immediately head straight to the airport by any vehicle available, the crew member disclosed.
Speaking further on the matter, the source narrated that as he arrived the Execujet wing, it coincided with Sowore's arrival too.
"Sowore had possibly suspected a scene pop up right there, so he had another mini camera hung to his neck, ready to capture any spontaneous moment in case I was still setting up the main camera.
Mainly, we were to obtain Sanusi's reaction to news of his sack as the CBN Governor, whether he stands by allegations he made of missing/non-remitted revenues at NNPC and his next move after his removal from office, among other issues, he added.
Retaining his stance that Sowore was paid by the APC to blackmail Jonathan, Reno Omokri, said he would expose more of 'Sowore's lies' in a scheduled interview with media personality, Regina Askia, by 2pm.
God Sparing My Life, I Will Be Interviewed By Regina Askia, 2PM Tomorrow, To Expose Sowore's Lies https://t.co/MKoxBpVvf9

— Reno Omokri (@renoomokri) July 12, 2020
The spar between the two has led to divided reactions by Nigerians on social media. While some attacked Sowore over his alleged fraudulent collision with APC to oust Jonathan, many others side with Sowore by attacking Omokri.
See some reactions below:
Conscious Nigerian youth but you believe all the propagandish talks Reno Omokri and his E-dogs said against Sowore, you are not only gullible but also stupid.
All your education only to be deceived by a paid PDP employee.

— Seyi Bello (@SeyiRants) July 13, 2020
You all need to get over the 2015 defeat of GEJ because even Jonathan has gotten over it. Today, Sowore is a better opposition than most of those wailing.

— Comrade Deji Adeyanju (@adeyanjudeji) July 12, 2020
When the Yar'Adua cabal held Nigeria hostage and stopped GEJ from becoming the Acting President, @YeleSowore & @SaharaReporters went all out to expose the cabal. People like @renoomokri were no where to be found. Reno is talking for his pocket. Sowore has sacrificed for Nigeria.

— Inibehe Effiong (@InibeheEffiong) July 12, 2020
This reminds me of the way Sowore, @YeleSowore, is now denying General @MBuhari, after campaigning for him with deliberate lies and propaganda. It is not women you should fear. It is Nigerian political activists! @OfficialAPCNg yesterday, #RevolutionNow today! #BuhariTormentor pic.twitter.com/MG2Lztqaei

— Reno Omokri (@renoomokri) July 12, 2020
These are photos of Omoyele Sowore, @YeleSowore, dancing with the @OfficialAPCNg flag and General @MBuhari's photo on February 26, 2015. Be a man Sowore. Stop denying. General Buhari used and dumped you. But, it is no reason to lie. You created the Frankenstein#BuhariTormentor pic.twitter.com/J1PhsIMLfT

— Reno Omokri (@renoomokri) July 12, 2020
Sowore, @Yelesowore, denies working for APC. I just finished talking with a top official of @OfficialAPCNg who met Sowore in New York in 2013 to plan strategy. He told me not to mention his name. But, if Sowore denies, he has authorised me to reveal his name. #BuhariTormentor

— Reno Omokri (@renoomokri) July 12, 2020
Sowore doesn't attack Tinubu or his interests. He is only attacking anti Tinubus elements within the APC, Now that they are dealing with him, SR is now vocal ?. He is not fooling anyone.

— The Enzyme (@SirJeffrey6) July 13, 2020
Deji did you read what is in the picture you posted ? @YeleSowore asked @renoomokri for a prove that he worked with apc back in 2014 to undermine GEJ govt and Reno provided the prove for Sowore, so how then do you call it an attack against sowore now? What's wrong here?

— STARS??? (@STARSFLYZ1) July 12, 2020
Ask sowore himself. He is a bloody lier. He concorted all sorts of lies against a gentleman. He celebrated very well the day Buhari was announced. If he upright man, what is holding him now from announcing Buhari's death.

— Adibè. (@Somadina_7) June 29, 2020
Sowore is as corrupt as Magu… His own is anywhere belle face…. Once you pay him… He will be publishing lies upandan…. There is nothing like fighting any government in there he is a serial liar and cheap.. Tomorrow now y'all will hype him to high heavens.

— Kingsley Osaka (@HallyKush) July 12, 2020
After reading that very fake news from a pathological liar who was used and dumped I was not surprised because of it source. Sowore know nothing else other than selling lies and spreading fake news. Shame on you @YeleSowore

— Nura Sabo Anku?? (@Nsa20) July 12, 2020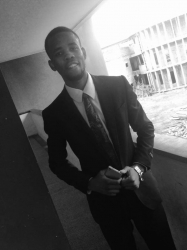 Latest posts by Adelowo Adegboyega
(see all)

Submit press release, news tips to us: [email protected] | Follow us @ODUNewsNG