By Bello Olanrewaju
The art of reusing one or more classic piece(s) in making another masterpiece for the future generation of artists in an endless music cycle is what keeps the creative industry in perpetuity.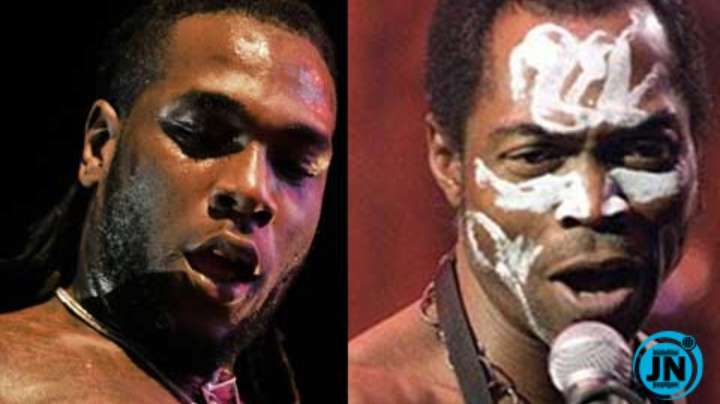 Music sampling and interpolations are arts as important as songwriting and music composition itself and must be unreservedly appreciated. Though the concept of music sampling is not prevalent in the Nigerian Music industry as it is with interpolations, we have had some fantastic samples that have gained international recognition. This piece examines the record sampling culture and growth in the Nigerian music space.
From my perspective, the music listening audience in Nigeria is beginning to appreciate the concept of sampling and songwriting. Though, many still question the originality of an artist for merely sampling another record even after being cleared/authorized, neglecting the fact that it takes great dexterity and artistry finesse to refine a classic off the annals of history and make it into a contemporary jewel. Artists should never be stigmatized for sampling or hiring a songwriter. Artists like Jay Z and Kanye West have shown this continually and consistently. In the latter's classic album "College Drop Out", over fifty percent of the songs were sampled and it didn't make it less of a masterpiece. Even Shakira sampled "Zamina mina (Zangalewa)" by the Cameroonian Golden sound to make "Waka waka" which has over two billion YouTube views today. So what?
Music sampling is a very technical process in music production. Honestly, you will need more than this article and a lot of expert opinions to sample music legally. But, since this piece is not a guide on how to sample, rather, an outsider opinion on music sampling culture in Nigerian music industry, we shall proceed to give you an insight into the concept of sampling.
Without getting too technical with the definition of musical sampling, sampling occurs when an artist/producer reuses another pre-existing piece in his music, having sought permission from the owner of the work. Best believe, it would still be sampling if you reuse your pre-existing song(s). If you are a music enthusiast like myself, you must have heard a song that sound almost like a classic you grew up listening to, only to stand to the credit of another artist. Needless to say, music sampling is very legal when it is authorized/cleared.
Historically, music sampling started in the 80s and 90s with a detailed, yet, interesting history which is a subject for another day. Although it was restricted to a few genres but the narrative has so far changed. We have seen several instances where an American Hip-Hop artist sampled an African indigenous genre (popularly known as Apala). More specifically, the song titled "A Million" by Veronica Vega ft Quavo sampled Haruna Ishola in the first four seconds of the song. Also, J Cole sampled Fela's "Gentleman" in his song titled "Let Nas Down". Most recently, Rema also sampled Jay-Z's classic 'Death of the President" (a song originally sampled from Lonnie Liston Smith's "A Garden of Peace") in his song "Alien". This is to say that music sampling is transnational and it is no respecter of language or genre barriers.
However, it is not uncommon for people to misconstrue record sampling with interpolations. Though both appear to be slightly similar, they are independent concepts and should not be used interchangeably. Then what are the distinguishing elements in both concepts?
We shall consider two differences from use and authorization point of view. For use; when a song is sampled or looped, a portion (Sound, vocals, or instruments) is directly used in the production of a new song. While an interpolated song is recreated or sometimes inspired by the original work. On authorization, samples are usually more expensive and difficult to clear/authorize. In the Nigerian Music industry, we can relate more with interpolations. For example, Davido's hit single "Dami Duro" had an interpolation from King Sunny Ade (kuluso ewe, agbagba ewe…). Burna Boy has also consistently and creatively interpolated Fela and Angelique Kidjo's classics. You would be shocked to realise that many of our anthems and bangers have one or two interpolations in it. While we have embraced interpolation, record sampling is just gaining traction. But have we truly recognized interpolations an art that requires finesse only the best of artists can deliver? Do we not stigmatize artiste when they sample and interpolate?
Fela Anikulapo Kuti is arguably one of the most sampled Nigerian artists with nothing less than ninety samples both from the foreign and local artists. On the foreign scene, artists like, J. Cole, Missy Elliot, Angelique Kidjo, Nas, The Roots, etc. have had their share while artists like Falz, Femi Kuti, Wizkid, 2 Baba, Burna Boy, Tiwa Savage on the local scene have equally made great masterpieces off Fela's discography. However, in the Nigerian Music Industry, interpolations are the most common.
To be fair in my analysis, many promising Nigerian artistes have successfully/legally sampled without any legal problems. If anything at all, the alte movement is definitely getting a hang of music sampling. From Lady Donli's "Take me Home" sampling D Banj's classic "Mo Gbono Feli Feli" to Aylo's "Gardens" sampling George Benson's "Affirmation" to Odunsi's "Wetin Dey" sampling Ruff, Rugged and Raw's "Wetin Dey" to the Ghanaian rising star Amaree's "Fluid" sampling TI's "Why you wanna". The Alte movement is sure in the business of keeping classics alive!
To legally use a portion of a pre-existing musical record requires some legal steps known as clearing. Although a lot of songs are in the public domain or royalty-free, the really juicy ones usually require clearing from the record company or the estate of the deceased artist. As an independent or underground artist, this readily creates a barrier. Trust me when I say you don't want to experience what follows when you sample a song without getting clearance, in fact, mainstream digital platforms would not accept sampled songs without clearance from the original owner.
Another major barrier is the financial implication of music sampling as negotiations usually involve artists paying a percentage in royalty to the owner/titleholder of the original songs. This percentage ranges from fifteen to fifty percent depending on how popular the original song is. In an ecosystem where artists have to rely on live performances/touring, merchandising and endorsement deals to make up the cost of music promotion, most artists would rather avoid allotting more percentages others in the guise of royalty.
The Nigerian Music is booming, no doubt. As sales of physical records continue to fall while global digital sales continue to skyrocket, you would agree with me that artists are more tempted to cook their records with a sprinkle of foreign records samples to feed their hungry international audience. Music sampling is expensive (and it has to be) but it is a creative process Nigerian artists should not shy away from or be stigmatized as many artists all around the world have sold million record sampling other great works. It doesn't reduce your creativity or originality. If anything, it is an elitist pathway in creativity.
Bello Olanrewaju is a 500 Level Law Student of Obafemi Awolowo University and can be reached via [email protected]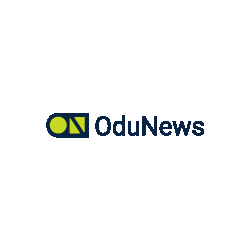 Latest posts by OduNews Staff Writer
(see all)

Submit press release, news tips to us: [email protected] | Follow us @ODUNewsNG