"In the middle of a pandemic, they are selling beans," says CNN host, Chris Cuomo in reaction to a picture shared on social media by United States President Donald Trump where he posed with a line of goya foods products on his desk.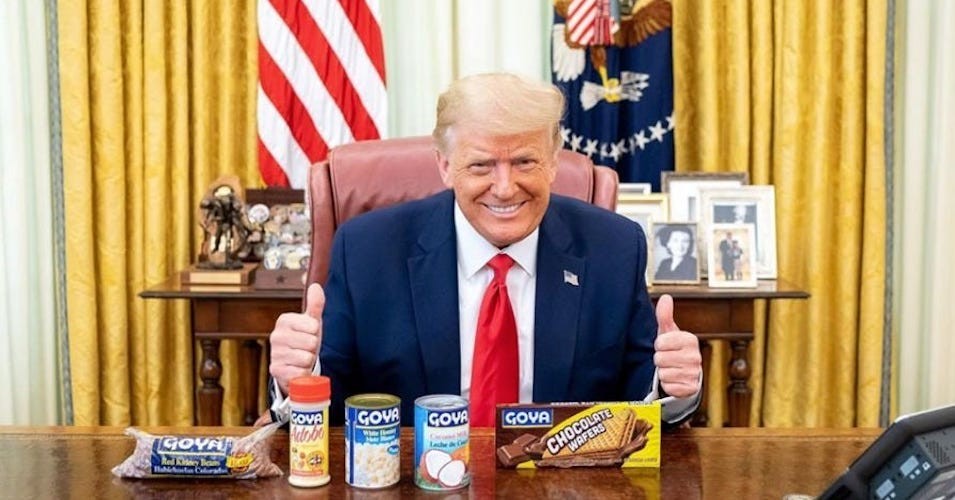 Trump's post is to show support for the company which has been criticised after its chief executive praised the president.
"You tell me how a president, in the middle of a pandemic, has got time for this b——-. Are you kidding me? Hawking products?" Cuomo asked, with the expletive airing unedited.
He added, "Resolute desk! This is what he's resolute about".
Questioning the president's "pandemic priorities" on "Cuomo Prime Time," the CNN host showed the viral photo of presidential adviser and first daughter Ivanka Trump holding up a can of Goya black beans earlier this week, which prompted concern about whether she was using her government position to endorse a private business. Cuomo accused the administration of "marketing for a brand," while the number of reported coronavirus cases in the U.S. now stands at nearly 3.5 million.
"On your dime, in the middle of a pandemic, they're selling beans," said Cuomo, who recovered from covid-19 in the spring. "Are you kidding me? Seriously? Seriously?"
Trump, his children and White House officials have taken to social media to offer support for the brand.
On Wednesday, the United States president tweeted that Goya was "doing GREAT," adding, "The Radical Left smear machine backfired, people, are buying like crazy!"
.@GoyaFoods is doing GREAT. The Radical Left smear machine backfired, people are buying like crazy!

— Donald J. Trump (@realDonaldTrump) July 15, 2020
Donald Trump Jr. also posted on Instagram late Wednesday to emphasize that his dinner featured "a lot of Goya products."
"I'm actually drinking my Goya Malta, supporting some people who have some guts in the culture war," said Trump Jr., showing off the nonalcoholic malt beverage. "[I] like those that have guts, it's sort of nice. Unfortunately, it's lacking these days, but it's okay. When we win, we'll be able to enforce that a little bit better."
Speaking on the 'adverts' posted by the Trump family, the White House said: "Only the media and the cancel culture movement would criticize Ivanka for showing her personal support for a company that has been unfairly mocked, boycotted and ridiculed for supporting this administration — one that has consistently fought for and delivered for the Hispanic community."
"Ivanka is proud of this strong, Hispanic-owned business with deep roots in the U.S. and has every right to express her personal support," it added.
See some Twitter reactions below:
"On your dime, in the middle of a pandemic, they're selling beans!" says @ChrisCuomo, outraged over President Trump's "magic beans" photo.

"Are you kidding me? Seriously. Seriously… what good reason?" pic.twitter.com/daeX6fwbTK

— CNN (@CNN) July 16, 2020
This is the photo that should be used in history books to explain Trump in the pandemic. When 140,000 people had died, with 1,000 more dying every day—not to mention tens of millions desperately unemployed—Trump took time for a photo-op promoting beans because the CEO praised him pic.twitter.com/kJFC0xxcTb

— Brian Klaas (@brianklaas) July 16, 2020
Retweet if you want @realDonaldTrump to defend American troops as strongly as he defends canned beans. #BoycottGoya

— Jon Cooper 🇺🇸 (@joncoopertweets) July 16, 2020
Chris Cuomo is totally right. Are you kidding me. Goya bean promotion on the resolute desk? Trump degrades our country, our history with every waking breath. He doesn't care about you. Our country. It's future. It's all about Donald Trump and his family making money. Vote!

— ♻️🇺🇸 Christopher Zullo (@ChrisJZullo) July 16, 2020
If Trump defended American lives as he defends American
beans, we wouldn't have had 136,000 death. pic.twitter.com/ELX9Mvsnxo

— Paul van der Meer (@Paul_VanDerMeer) July 16, 2020
Trump and Ivanka both using the White House to sell beans. Should be a law against it. Wait, there is. Oh well.

— Barbara Malmet (@B52Malmet) July 16, 2020
Mf selling beans! During a darn pandemic, in the oval office at that. Just imagine for a minute if Obama did this, folks heads would literally explode. You couldn't make this crap up even in your wildest dreams. I'm through people literally through with this administration! https://t.co/Xr2bVk0MAR

— SuzeQKnits (@SuzeQKnits) July 16, 2020
185,000 Americans are losing their jobs every day. Nearly 1,000 Americans are losing their lives from Covid-19 every day, too. Keep that in mind next time you see Trump tweeting that he's the real victim because Fox News didn't praise him enough or he does a photo-op with beans.

— Brian Klaas (@brianklaas) July 16, 2020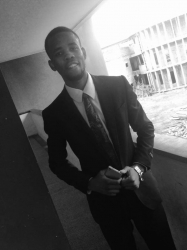 Latest posts by Adelowo Adegboyega
(see all)

Submit press release, news tips to us: [email protected] | Follow us @ODUNewsNG