Africa's largest grocery store, Shoprite, on Monday announced that it has begun processes to quit its operations in Nigeria.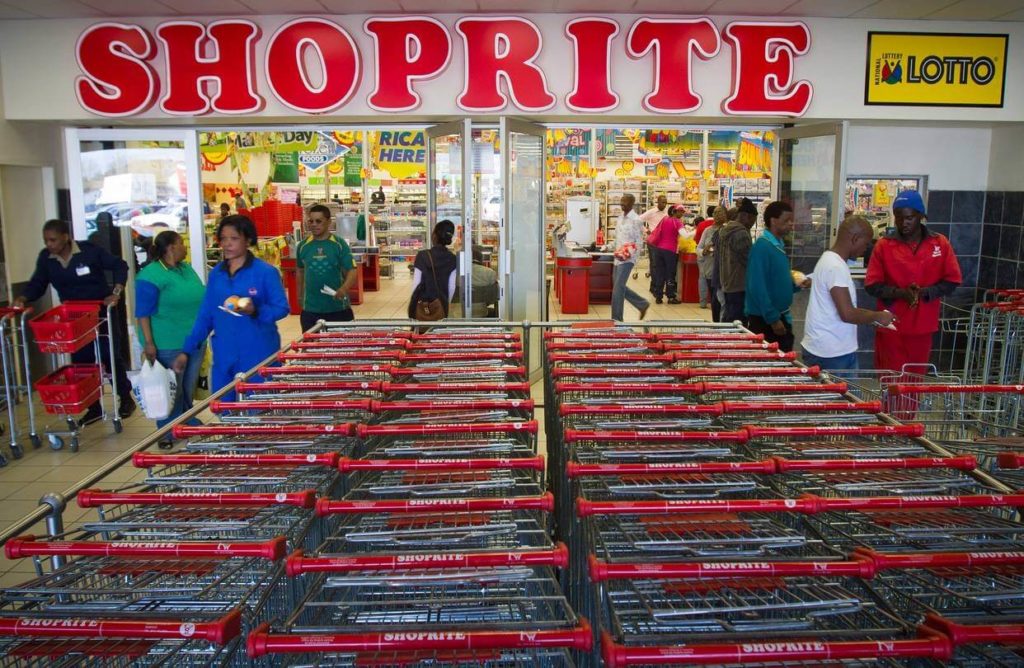 Shoprite's decision may have opened up opportunities for small scale business but it also exposes how unfavourable the Nigerian market has become for foreign and even local investors.
Although Nigeria's population would have been a blessing for investors, the high rate of poverty has made such a curse.
However, Shoprite did not expressly state non-profit ability nor hostile business environment as reasons for their planned exit but potential investors making offers.
Citing its reasons for quiting, Shoprite said: "Following approaches from various potential investors, and in line with our re-evaluation of the Group's operating model in Nigeria, the Board has decided to initiate a formal process to consider the potential sale of all, or a majority stake, in Retail Supermarkets Nigeria Limited, a subsidiary of Shoprite International Limited.
"As such, Retail Supermarkets Nigeria Limited may be classified as a discontinued operation when Shoprite reports its results for the year. Any further updates will be provided to the market at the appropriate time."
Nigerians Speak
Since the announcement was made public, Nigerians have taken to social media to react to the news. See reactions below:
It is also an indicator to how poorer Nigerians have become, as grocery retail is a direct beneficiary of a prosperous citizenry. A continuing exit of large retailers simply mean one thing – disposable income is reducing. Govt needs to fix poverty level and stop virtue signaling.

— Ayò-Bánkólé Akíntújoyè (@AyoBankole) August 3, 2020
ShopRite leaving is proof you need that Buhari is an economic failure

Nigerians are poorer, FDI is leaving and foreign companies are closing

You don't fight poverty by closing your borders for trade

You will just create a man made inflation & worsen poverty

— William (@_SirWilliam_) August 3, 2020
The exit of Shoprite from Nigeria should tell you what you need to know about the "size of the Nigerian consumer market" and the economic incompetence of the present administration.

Anyway, Leventis & Kingsway Stores suffered the same fate under a previous Buhari Administration.

— Onye Nkuzi (@cchukudebelu) August 3, 2020
In South Africa and Nigeria, Shoprite caters to a lower middle class population. This means Nigeria's lower middle class population has reduced so much that even they can no longer cover Shoprite's cost of doing business. Sigh. https://t.co/0O6GqVGfcm

— Dr Ayo Sogunro (@ayosogunro) August 3, 2020
Shoprite is pulling out of Nigeria & is launching a formal process to sell their stake

SA listed companies have found it challenging to do business in Nigeria. MTN, Tiger Brands & now Shoprite

Sharp reminder the sheer arrogance of thinking Africa is "all the same" will burn you

— Don Petty Cash (@iamkoshiek) August 3, 2020
Mr Price has closed shop and left Nigeria. Apparently Shoprite too is closing its operations and leaving Nigeria after selling its stakes.

Very soon multichoice and MTN might also leave. Buhari is really doing a great job and Nigerians are lucky to have him as President.

— Kelvin Odanz (@MrOdanz) August 3, 2020
So shoprite is leaving Nigeria,thousands of people will be without jobs now,other thousands depending on those people's incomes,my new neighbor works with shoprite in Ibadan&he has 3kids,his wife is a private school teacher and haven't worked in a while,so many people like that🤦‍♂️

— Oyindamola🙄 (@dammiedammie35) August 3, 2020

Submit press release, news tips to us: tips@odunews.com | Follow us @ODUNewsNG