A Nigerian man who identified himself as "King of Feminism" has denounced his support for the feminist movement over his Christian belief.
The self-acclaimed "King of Feminism" whose real name is Solomon Buchi announced his change of ideology citing the feminist belief in the rights of LGBTQ as his reason.
In his social media profile, Buchi wrote that he is a "Pro-gender equality" activist and has over the years advance the feminist movement through his tweets.
He claimed his Christian faith does not support the feminist ideals of "sexual liberation, LGBTQ, prostitution and a few other things"
He said, "from today, I cease to identify with the secular feminist institution. As a Christian, my journey as a passionate feminist was a tad labyrinthine because for what feminism has evolved into; some of the beliefs do not corroborate the Gospel of Christ that saved me.
"From sexual liberation to LGBTQ to prostitution and a few other things. My Christian faith doesn't authenticate these extremely leftist ideologies. Secular world views can be liberating, but when we exterminate ABSOLUTES & tilt to total relativism, it's a land of no return.
"This isn't me giving male chauvinism a pass mark. I am still anti-misogyny; I am still anti-patriarchy; I am still anti-androcentrism. I will always speak against every appearance of evil against women; I'll speak against the systemic oppression structured against women. Always.
"I am not even denying the blatant injustice against women, especially women of colour, that has eaten deep into the fabric of our society; even enabled by many religious bodies. However, my advocacy will be an expression of my faith in a just God. There's no advocacy greater than The gospel. Jesus liberated us from all forms of inequality before any secular institution. He is our ultimate freedom fighter and if we all reflect his love, the world will be fine.
"There's no slave or master…no male or female in Christ, we are one in Christ". "Love your neighbour as you love yourself." These amongst others are passages that greatly express our equality in Christ, and how love is our standard.
"I understand the sensitivity of sexuality in modern times and let not my words be misconstrued about the LGBTQ community: they are deserving of love and should never be hunted or treated in a dehumanizing manner, however, God's word frowns on the act just like every other sin.
"I also do understand the reactivity of the culture we live in, and how some texts in the Bible could pass as denigrating to women. For now, I'll say that selfish people have twisted these words out of context to perpetuate their misogynistic ideologies.
"This will be a rude shock to some people. I know right….I also want to apologize for ever being condescending toward anyone in the phase of my passionate feminist advocacy; I am sorry. I look back and see zealous fumbles I made. Moving on, It'll be more of love and grace.
"I am not also going to play down the work I've done in the social space against social injustice against women. Everything I did and advocated for was all in love, however, passion is not enough. My works might have inspired some of you, thank you.
"This is just my new conviction and as a man who acknowledges God to be the originator of his life, I am in service of His supreme will. I want to thank everyone who supported me on that level; it was all part of my journey. It is time to get on a higher purpose.
"It's okay to hate me for this. I wasn't loved by everyone when I wore the feminist badge aggressively either. Again, I am pro-parity, but I cease to identify with the secular feminist movement from today. This conviction doesn't need to make sense to you. I needed to do this."
The 'sudden' change of ideology has generated different reactions on twitter with "King of Feminism" and "Solomon Buchi" among the top trending topics.
See Nigerians reactions below:
Solomon Buchi brings out a deep insecurity and jealousy in cishet Nigerian feminists and Alphabetists and its so interesting to watch.

— Hydra (@BrianJDennis) August 21, 2020
omo Solomon Buchi really thinks feminism is like agbada you can wear and remove at any time💀

— Miriam (@sa_vvy_) August 21, 2020
Long thread but here's the summary.
Solomon Buchi aka King of Feminism said:

"Christianity >> Feminism" and "Homosexuals, sex workers <<<"

He drops crown but may pick it up again when it's time to gain from the movement. https://t.co/sCIzia4su3

— Divarly🦋 (@_divarly) August 21, 2020
Watch how all of Solomon Buchi's biggest fans and cheerleaders disappear into thin air.

They will turn on him and call him all sort of names anytime he shares a view that doesn't sit well with them.

On Twitter, you either carry the "feminist" label or you are a hater of women

— Kelvin Odanz (@MrOdanz) August 21, 2020
Solomon Buchi always sounded off on Facebook then. Nobody rated him, so I was surprised when he came on Twitter and started forming feminism and women here took him seriously. He's one of them peeps who'd do anything to be relevant. Tomorrow, he'll come up something new

— Sally Kenneth Dadzie (@moskedapages) August 21, 2020
What happens to all those people Solomon Buchi made enemies because they didn't subscribe to his feminist worldview?

Those he called toxic, misogynists, sexists, rape apologists and all sort because they dared disagree with his feminist creed?

Is an apology in view?

— Kelvin Odanz (@MrOdanz) August 21, 2020
In other words, if you're not lesbian, trans, or a sex worker, then be not perplexed: Solomon Buchi will still fight for your equality. https://t.co/c6kILkxgST

— Walter Ude (@walteruude) August 21, 2020
I felt bad unfollowing one of the feminists I look up to so much after a few tweets that went against the Bible. Seeing this confirmed I did the right thing. You can be feminist and Christian.

— YT: Janine kukenga (@FleurGianna) August 21, 2020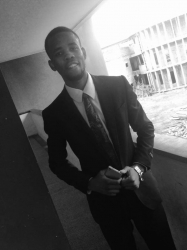 Latest posts by Adelowo Adegboyega
(see all)

Submit press release, news tips to us: [email protected] | Follow us @ODUNewsNG