Presidential Spokesman, Femi Adesina, on Thursday drew the ire of some sections of Nigerians after he called the #RevolutionNow protest held in some parts of the country irritating.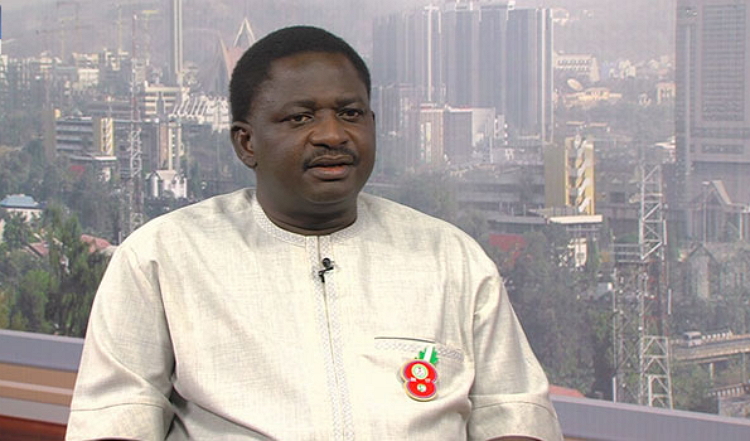 Nigerians took to the streets on Wednesday in various parts of the country to protest the poor state of living but were met by security officers who assaulted and arrested many of the protesters.
Speaking on Channels Television, Sunrise Daily Programme, Adesina said the protests were a mere child's play and an irritation.
He said, "Well, was it really a protest? By my estimation, it just seemed like a child's play because protests by their very nature are spontaneous things, mass things. These are just a sprinkle of people trying to be funny. As far as I am concerned, it is nothing to worry about.
"A revolution is always a mass thing, not a sprinkle of young boys and girls you saw yesterday in different parts of the country. I think it was just a funny thing to call it a revolution protest."
When asked if it was right for the Presidency to talk down on young Nigerians for protesting, Adesina remained adamant, insisting that the protests were nothing but irritation and he had a right to his opinion.
"In a country of 200 million people and if you see a sprinkle of people saying they are doing a revolution, it was a child's play," he said.
When asked if the government determines the seriousness of a protest only by its size, Adesina responded, "Well, it will always matter because if you said it was a revolution, revolutions by definition are quite well known.
"Revolution is something that turns the normal order. What happened yesterday, would you call it a revolution? It was just an irritation, just an irritation and some people want to cause irritation in the country and what I will say is when things boil over, they boil over because you continue to heat them.
"When you see pockets of heating up in the country, eventually they culminate in boiling over. So, Nigerians need to know that the country we get is what we use our hands to build."
The president's spokesman said the issues the protesters were demonstrating about such as insecurity, corruption, poverty, and rights abuse were not peculiar to Nigeria and so the protests were misguided.
Adesina's condescending remarks about the protest have led to lots of criticisms of the administration among Nigerians.
See some reactions below:
Femi Adesina is justifying police, army, and DSS attacking and molesting protesters. Ki Olorun ma fi ounje wa si ibi to ha

— AuxanoSparkles (@Adegboyega__) August 6, 2020
Femi Adesina no get shame but na normal thing. He that pays the Piper dictates the tune.

— Adejumo Kabir A. (@AdejumoKabir2) August 6, 2020
Femi Adesina is known to talk with alot of arrogant, I'm surprised if a public servant is making such statement on a national TV. https://t.co/HaEiNiKp8Y

— Oluwa Samuel (@oluwa_samuel) August 6, 2020
People like Femi adesina and oshiomhole have taught me something about the human nature. A man is truly not who he is until he begins to dine with the oppressors in power. Is his ideology as a good man compromised ? Does he stand up and walk away and refused to be part of them

— Alpha D (@SAINTDENIX) August 6, 2020
Dear Lord, i am pleading for the 1000th time, anything that we have done in past or in the future that makes us deserve People like Buhari and Femi Adesina, pls forgive us nah.?

Are we not your children again?

Just listen to what this man is saying on National T.V.??

— Oloye Ayo Gbadebo (@holudaray) August 6, 2020
The #RevolutionNow protest was a distraction & carried out by irritants – Femi Adesina on Channels TV

Nigerians are protesting insecurity, unemployment & corruption & you call them a distraction & irritants?

Was Buhari an irritant when he protested against Jonathan govt?

— Miz Cazorla (@MizCazorla1) August 6, 2020
who knows Femi Adesina. @femishina tag him to this post and tell him I said he's a fool, cretin, opportunist and a bastard. He should look for me wherever I am. He referred to as peaceful protesters as kids, and some set of people. May peace of mind be far away from him pic.twitter.com/Rh4QJncFHa

— Olanrewaju Yusuf Muhammed ??✈?? (@Olamirewaju22) August 6, 2020
Femi Adesina needs to be addressed by God before the end of this week. The man is heartless and also irritating to watch on TV.

— Afrikuz (@Afrikuz) August 6, 2020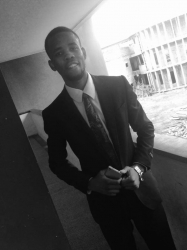 Latest posts by Adelowo Adegboyega
(see all)

Submit press release, news tips to us: [email protected] | Follow us @ODUNewsNG