Nigerians on social media have lashed out at Desmond Elliot over his comments glorifying godfatherism in politics.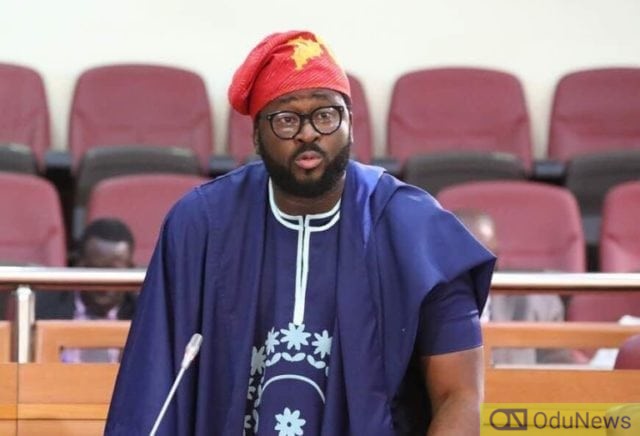 The movie star, who contested and won the Surulere constituency in 2015, said he is a product of godfatherism while speaking on the coming Edo state election.
Elliot berated Edo state governor, Godwin Obaseki, for adopting "Edo no be Lagos" as his re-election mantra. He also described his own political career as being a product of godfatherism.
"A godfather always tries to look after the interest of his people. I'm a product of godfatherism but Tinubu has never for one day asked me to do something you know would be detrimental," he said.
"It's progressive. So, let him (Obaseki) not castigate the whole thing. If not for godfatherism, would he be where he is today? My point isn't even about him; it's that I want to talk about my candidate."
Speaking further, Elliot also laughed off the context of Obaseki's mantra that Edo won't be like Lagos, claiming the latter shielded the state from achieving the economic prosperity that Lagos has recorded.
"But when you say 'can not be', you're already putting a cover. And I'm a spiritual person. You cannot say such things. We have pastors and Imams that will break the yoke," the actor added.
"You can't say it won't be when Lagos makes an IGR of over 30 billion every month. You can't hear about unpaid salaries or pension. You see projects coming up, investors, and investment coming.
"We are the fifth-largest economy in Africa. So why will you say Edo can't be Lagos because you are trying to sell an idea? Let me tell you something, loyalty is important."
Eliot's stance did not however sit well with a cross-section of Nigerians on social media who berated him for his comments.
See some reactions below:
Edo Can Be Lagos & Godfatherism Is Not A Bad Thing.
Desmond Elliot Said..

Below, fruit and dividend of Godfatherism… pic.twitter.com/sZcRj0R8Hs

— Harrison (@harrisonmbamara) September 11, 2020
Desmond Elliot Said God fatherism is Good

Yahayo Bello is Owing civil servants

Elisha Abbo is busy slapping women up and down

Now tell me , is age really our problem in leadership? pic.twitter.com/py2MTRgblO

— O.V.A.tion™ (@Dre_Ova) September 11, 2020
This is what Desmond Elliot, a handsome incompetent man, who represents Surulere Constituency in Lagos commissioned for his constituents during Covid-19 pandemic. Zero ingenuity. Avenue to multiply COVID-19 infections. Edo can never be Lagos indeed. Dividends of Godfatherism. pic.twitter.com/hPjIKUtoq3

— Unu Amaro Kam Siri Kwado (@AfamDeluxo) September 12, 2020
Desmond Elliot is destroying the process that cemented the 'not too young to run' agenda, I've said it that the youths in govt today are the most useless leaders, Yahaya bello, bashir Ahmed, Desmond Elliot, akin Alabi etc. Very unfortunate that the future blinks.

— Oluwaphemy (@Oluwaphemy8) September 11, 2020
Thank you Desmond Elliot for reminding the people of Edo state that September 19 Gubernatorial elections is the PEOPLE vs Godfather Tinubu & Oshiomhole.
To defeat Godfathers you must come out and vote. PDP will join you and defend your votes. #YourVoteYourPower

— Somto Onuchukwu (@chosensomto) September 11, 2020
I'm a product of Tinubu's godfatherism. Edo must be like Lagos.

Desmond Elliot on @thecableng

The more I read his quotes, I lose hope for the younger generation.

Is this Omoale amongst the youths we are trying to elevate ?

For me, there is no difference

— DEMAGOGUE PhD.💘senior advocat🎓 (@von_Bismack) September 11, 2020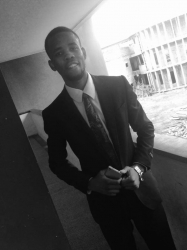 Latest posts by Adelowo Adegboyega
(see all)

Submit press release, news tips to us: [email protected] | Follow us @ODUNewsNG