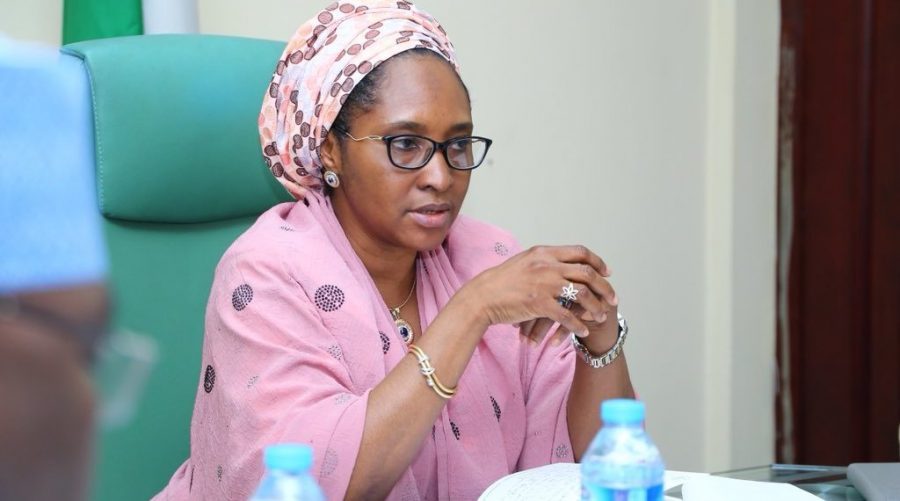 The news of Nigeria seeking a loan of $1.2bn from Brazil turns out as a thing of surprise and ridicule for Nigerians as they fume with wild reactions on the social media.
The Federal Government of Nigeria had announced it's borrowing $1.2bn from Brazil to finance agricultural programmes in the 2021 budget. A request for approval has also been transmitted to the National Assembly.
The Minister of Finance, Budget and National Planning, Zainab Ahmed, who appeared before the House of Representatives Committee on Finance in Abuja on Tuesday to defend the budget proposed by her ministry, made this known.
Ahmed disclosed that the Federal Government sent a request to the National Assembly to approve the loan from the Brazilian government to address issues in the agriculture value chain as Nigeria.
Ahmed also said the Federal Government would acquire 100,000 hectares of land in each state for food production, adding that link roads would be built in such locations to provide access for farmers to move farm produce to markets and reduce post-harvest losses.
Chairman of the committee, Mr James Faleke, had asked the finance minister about diversification of the economy.
Responding, Ahmed said, "For borrowing to improve industry, we are before the parliament. I request for the approval for loan that we call the Green Imperative Programme which is for loan of $1.2bn from the Brazilian government.
"It is a programme that is addressing the whole of agricultural value chain from mechanisation, production, processing and selling. It is meant to lend to businessmen for tractors, plants at all levels."
Now see how Nigerians are reacting to this:
Brazil was trending and I thought it was because of election I never knew they have gone to Brazil to seek for another loan. chai! Government of the loan,by the loan and for the loan. #InLoveWithLoan.

— Emeka Gift (@EmekaGift) November 4, 2020
FG seeks fresh $1.2bn loan from Brazil 🇧🇷

Brazil is not a poor nation. Their GDP is more than $1.8trillion which you can't compare with Nigeria's own of $445billion. It's just that we no longer have shame. FG may end up borrowing money from Ghana and Benin Republic soon. Shame! pic.twitter.com/HcFfh4W7cT

— Uche Ezeonye Offical (@uche_ezeonye) November 4, 2020
Brazil was trending and I thought it was because of election I never knew they have gone to Brazil to seek for another loan. chai! Government of the loan,by the loan and for the loan. #InLoveWithLoan.

— Emeka Gift (@EmekaGift) November 4, 2020
You're worried about Trump and Joe Biden in America while your country Nigeria wants a loan of $1.2bn loan from Brazil, yes Brazil! At this rate I won't be surprised if they borrow from Ghana next.

— Benue Breed❄️ (@oyimzy) November 4, 2020
Brazil president when he see Buhari coming for loan pic.twitter.com/8PKWPZ5l7H

— PERRY BLACK 🎤 (@Perryblackboy) November 4, 2020
Nigeria's debt will hit #38.68 trillion in 2021.

We have to go so low to the point of begging a struggling country like Brazil for loan.

This Buharis regime is a total disaster.They are practically selling our future. pic.twitter.com/qd6MkdBEWF

— The Legal-preneur 🙂 (@PatriciaAsanya) November 4, 2020
Aside this loan from Brazil, expect them to borrow more from Benin Republic, Mali, Togo, Sudan & other African countries

If you dunno the perfect definition
of failure, this administration led by
Buhari defines it so perfectly for you

Trump once called him lifeless,
this is why

— I Z U 😡 #EndSARS (@heisizumichaels) November 4, 2020
After importing grass from Brazil, @Mbuhari is now begging them for a $1.2bn loan.

After Brazil, which country do you think Buhari will go next begging for money?

Me: São Tomé and Príncipe 🇸🇹@MBuhari has turned Nigeria into a beggar nation @von_Bismack @DokunOjomo @PDP_2023

— 𝓔𝓵 𝓜𝓸, 𝓟𝓼𝔂.𝓓™❼ (@Drelmoatiku) November 4, 2020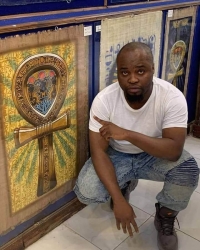 Latest posts by Samuel Nelson
(see all)

Submit press release, news tips to us: [email protected] | Follow us @ODUNewsNG