The Pentagon is buying $2.8 billion worth of weapons for conflict zones around the world. Most of the weapons are destined for Syria.
A number of propaganda videos published by Hayat Tahrir Al Sham (formerly known as Al Nusra Front – the Al Qaeda branch in Syria) show the terrorists already being supplied with sophisticated American TOW anti-tank missiles.
Hayat Tahrir al-Sham terrorists formerly known as Al Nusra Front (the Al Qaeda affiliate in Syria) fire an American TOW anti-tank missile at Syrian Arab Army soldiers in Idlib province, killing eight of them. Source: Hayat Tahrir al-Sham propaganda video
The US has designated Hayat Tahrir al-Sham (HTS) as a terrorist organization. However, US missiles appear on the front line in Syria being used by the same group designated as terrorist organisation.
These TOW weapon systems were delivered by Raytheon Company to the US Marine Corps under a $1.4 billion contract (2012-2019). Part of them were later shipped to Syria.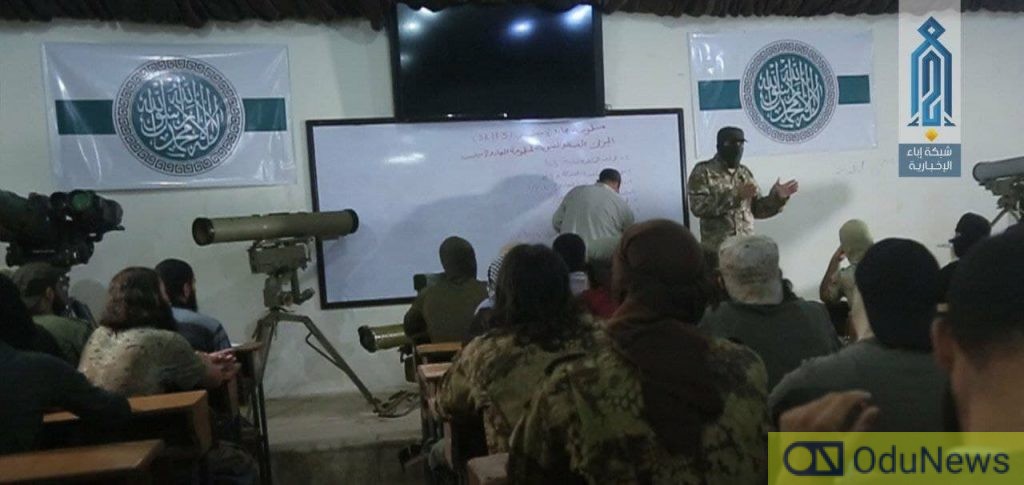 While the US State Department has listed Hayat Tahrir al-Sham leader Abu Mohammad al-Julani as a "Specially Designated Global Terrorist" and announced a $10 million reward for information leading to his capture, the Jolani terrorist group has been well equipped with US-made missiles in Syria. A number of confidential leaks over the last years have already exposed the leading role of the US in arming militants in Syria.
Non-standard weapons
Documents obtained from the US Federal contracts registry reveal that the US Army Contracting Command (ACC) Picatinny Arsenal has contracted eight American companies to procure non-US standard weapons from 2020 to 2025. According to the Pentagon solicitation W15QKN-19-R-0049 "Non-standard Weapons, Parts and Accessories", the deliveries will include "theaters of conflict".
Pentagon contractors
The US companies, tasked with the non-US standard weapons supplies, are: TLG Worldwide, LLC, Multinational Defense Services LLC, Greystone CS3 LLC, Global Ordnance LLC, UDC USA, Inc., Culmen International, LLC, Blane International Group, Inc., Sierra Four Industries Corp. The potential value of the eight contracts is $350 million for 5 year-period – from 2020 to 2025.
According to the US Federal Procurement Data System, the eight companies have already received orders with an estimated value of $25 million each or $200 million combined under the 5 year-long Pentagon program for non-US standard weapons supplies. These are foreign weapons which are not compatible with the US military standard, hence cannot be used by the US army and will be delivered as military aid to third parties.
– ArmsWatch
Latest posts by Abbey Oduyemi
(see all)

Submit press release, news tips to us: [email protected] | Follow us @ODUNewsNG