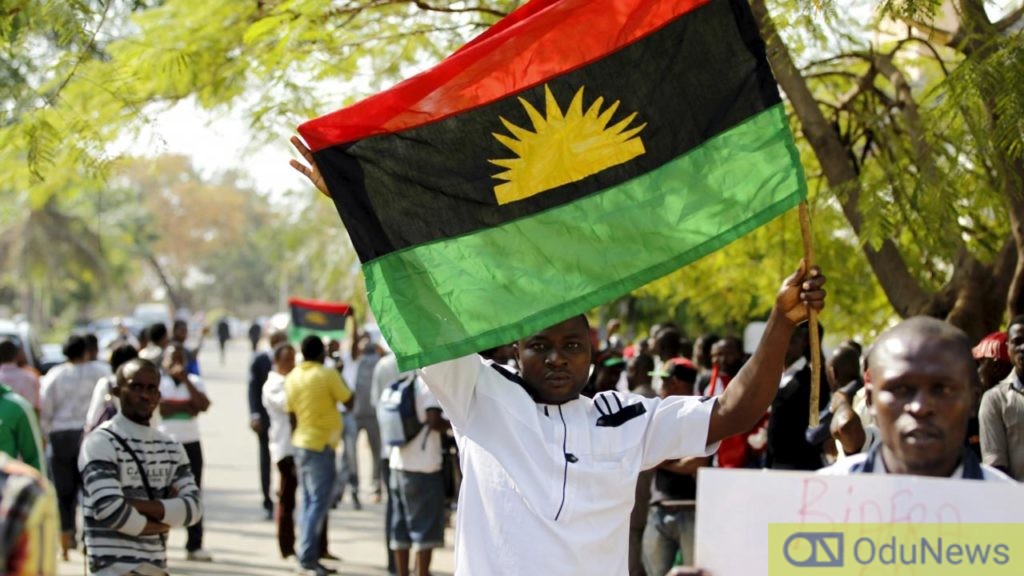 Members of the Indigenous People of Biafra have been asked to refrain from flying with Kenya Airways or purchasing products from the country.
Kennedy Ochi, the group's head of membership and mobilization in Australia, announced this in a statement on Sunday.
Despite the Kenyan government's denial, IPOB members and Nnamdi Kanu's family claimed that the secessionist was arrested and extradited from Kenya.
Kanu, who is charged with treason, treasonable felony, terrorism, and illegal possession of firearms, among other things, jumped bail in 2017 and fled the country. The fmr London estate agent vanished in 2017 after being released on bail, only to resurface in Israel and then the UK.
On Tuesday, he was re-arrested before a Federal High Court in Abuja and ordered to be remanded in the custody of the DSS, with the case adjourned until July 26 and July 27.
According to the statement, "our leader was arrested and repatriated to a country where he does not have a passport."
"We wish to inform the public that President Kenyatta Uhuru of Kenya has a question to answer regarding his role in the kidnapping of Mazi Nnamdi Kanu. He betrayed our leader and must face full accountability for his crimes.
"This is sheer man's inhumanity to man, and he will tell all Biafrans how much he was paid to participate in this heinous act."
"We, IPOB in Australia, support the leadership of IPOBworldwide and our able Directorate of States (Chika Edoziem) and the head of our Media and Publicity (Emma Powerful) to state unequivocally that all IPOB members, both at home and abroad, should boycott Kenya Air Line; stop patronizing any products produced in Kenya; and all businesses dealing with Kenyans, in light of their country's breach of trust. The battle line has been drawn.
"Our question to the Nigerian government is whether the kidnapping of our leader will end the continuous marginalization of Nigerians from the current political structure?"
The Federal Government said Kanu had been pursued by security and intelligence agencies for over two years before he was apprehended again, adding that the leader of the outlawed IPOB movement was apprehended again on Sunday – without specifying where he was apprehended.
Kanu was arrested in late 2015 after calling for the formation of a separate state for Biafra in South-East Nigeria. His detention sparked widespread outrage and clashes with security forces.
IPOB, which agitates for a separate Igbo state, has denied being behind the violence, accusing the government of a smear campaign. Election offices have also been attacked by suspected members of the group.

Submit press release, news tips to us: tips@odunews.com | Follow us @ODUNewsNG