Former Nigeria's vice president Atiku Abubakar has given reasons why he deleted his twitter posts condemning the killing of a student in Sokoto by mobs over alleged blasphemy.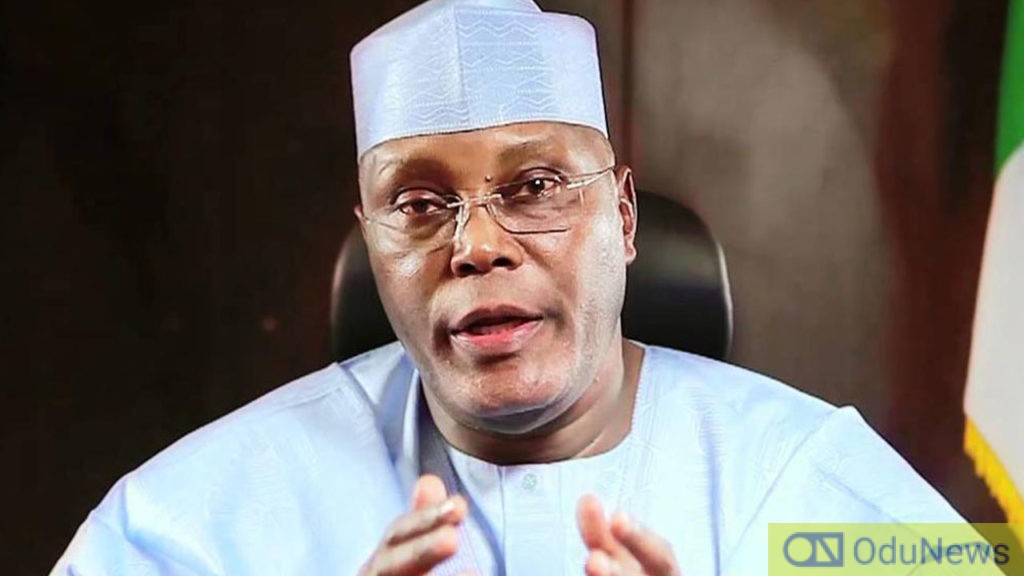 Atiku noted that he deleted the posts condemning the killing because it does not "agree with his orders".
In a post on his Facebook page, the presidential aspirant noted that the post was not from him.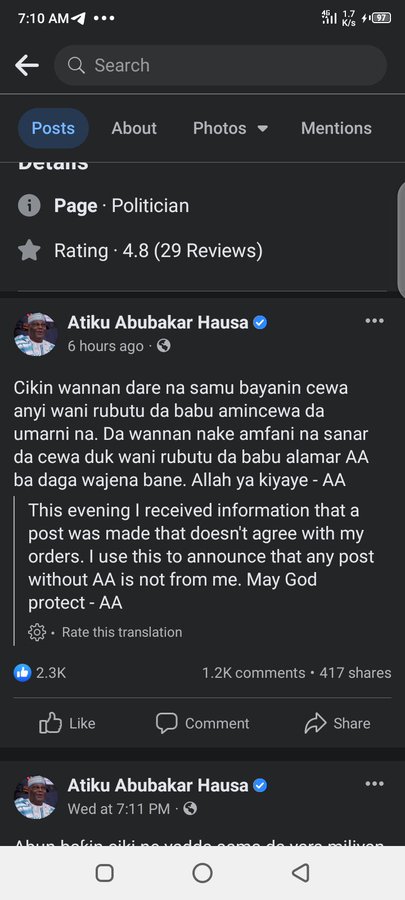 The Peoples Democratic Party presidential aspirant deleted the posts on his Facebook page as well after he received disparaging comments by those who justified the gruesome murder of the undergraduate student.
Atiku's posts around 10:20 p.m. Thursday were deleted less than an hour later. Both had garnered thousands of reactions within minutes.
Most of the comments were from fundamentalists who warned the politician to stay away from condemning the murder of the Christian student.
"There can not be a justification for such gruesome murder. Deborah Yakubu was murdered, and all those behind her death must be brought to justice," Atiku said. "My condolences to her family and friends."
In a post on his facebook account this morning, the presidential aspirant said the condemnation post does not "agree with his orders".
Samuel was murdered at Shehu Shagari College of Education on Thursday morning for allegedly posting comments that blasphemed Prophet Mohammed. The violence has elicited widespread uproar and condemnation, with Catholic priest Matthew Kukah and Sultan of Sokoto calling on authorities to immediately bring the killers to book.
Reactions have continued to trailed the former vice president's action. See some below:
Atiku deleting the tweet condemning the gruesome murder of Deborah shows what we have been preaching this whole election season.
Politicians don't care for the people. They only play to the gallery when seeking for our votes. The people must see beyond these gimmicks…

— MrMacaroni (@mrmacaronii) May 13, 2022
It will be a big surprise if Atiku ever leads this country as President. He's regarded as an infidel by the Core North.And the South is distrustful of him now.

But again, if Buhari can be President after a career as a religious fanatic, then anything can happen. This is Nigeria

— Kelvin Odanz (@MrOdanz) May 13, 2022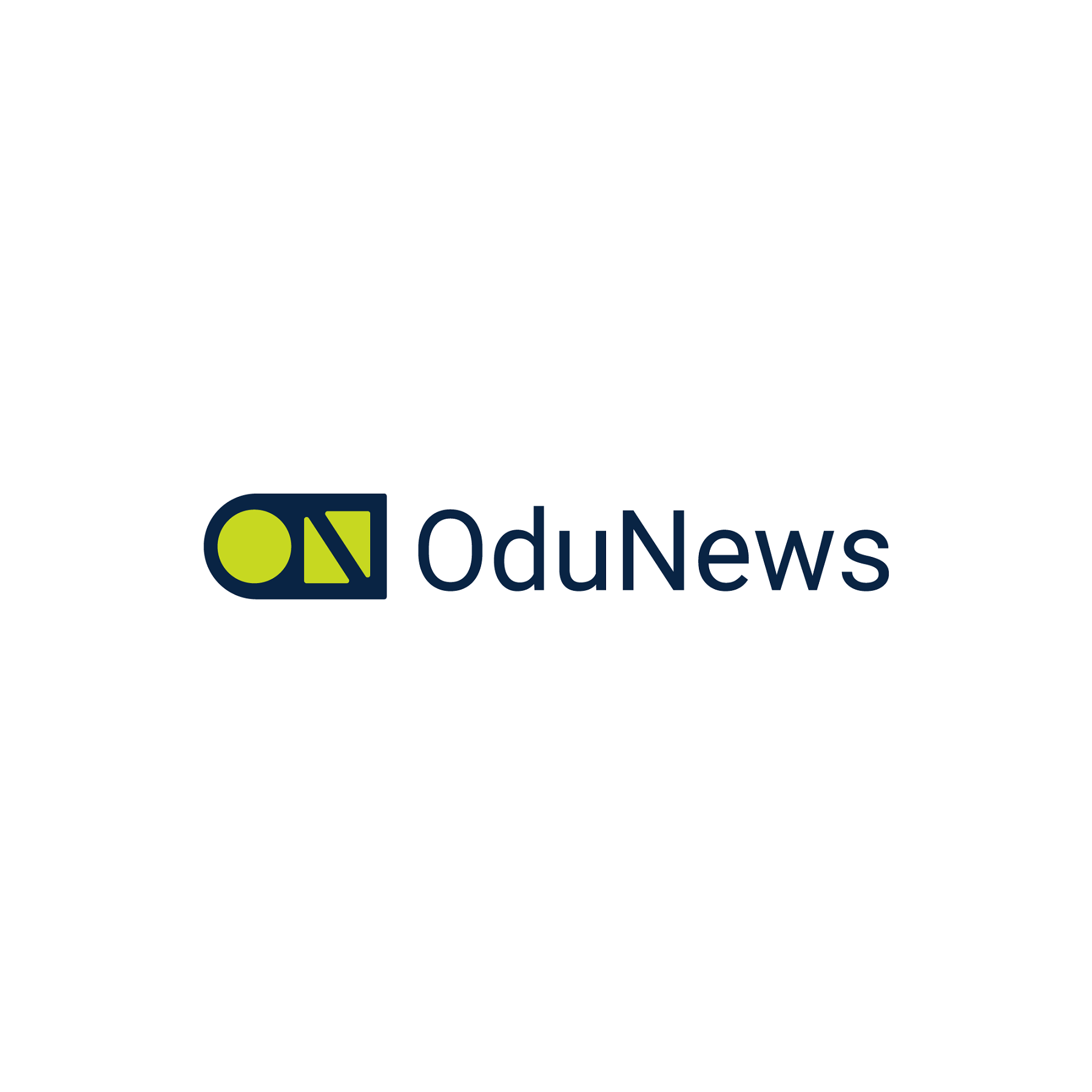 Submit press release, news tips to us: [email protected] | Follow us @ODUNewsNG