Lagos state and Abuja are the top destinations for foreign investment in the first quarter of 2022, OduNews reports.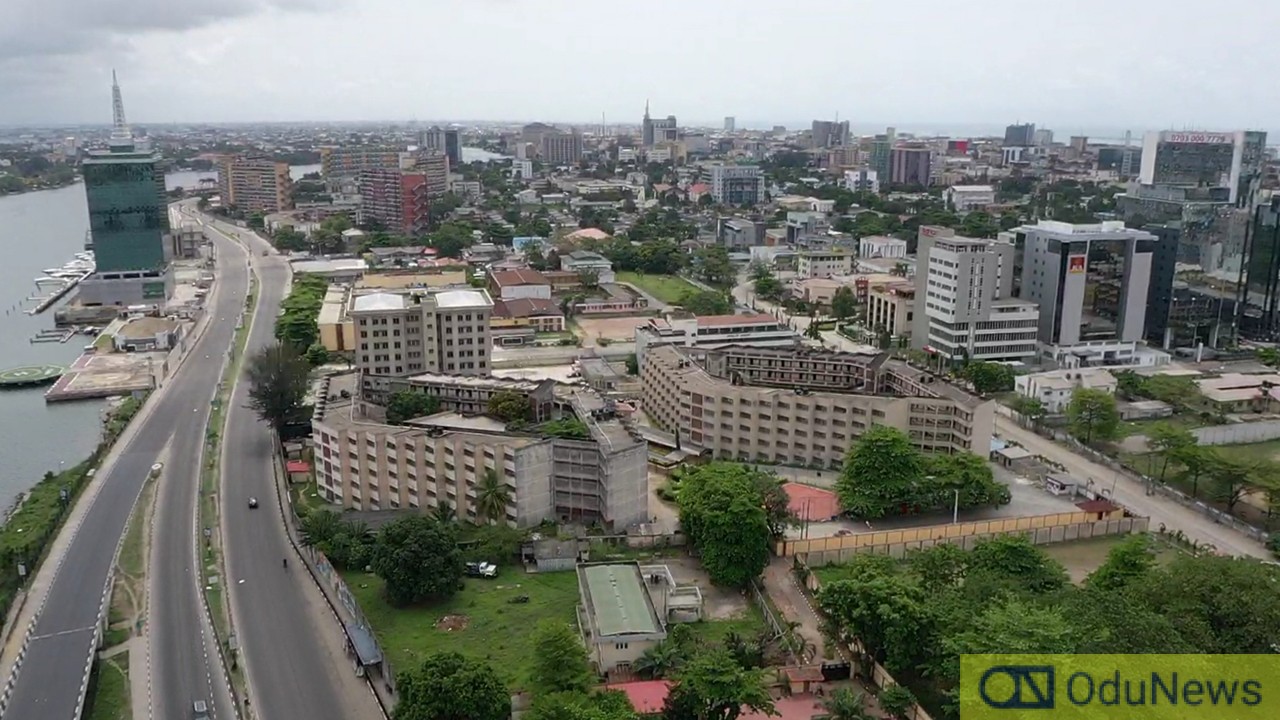 This is according to recent data released by the National Bureau of Statistics, NBS, which shows that 32 states in Nigeria, including Rivers, Kano and Kaduna, did not attract any foreign investments for the same period.
The NBS Nigerian Capital Importation (Q1 2022), disclosed that the total value of capital imported into Nigeria in the first quarter of 2022 stood at $1.6bn from $2.2bn in the preceding quarter, showing a decrease of 28.09 per cent.
When compared to the corresponding quarter of 2021, capital importation decreased by 17.46 per cent from $1.9bn.
The largest amount of capital importation by type was received through portfolio investment, which accounted for 60.87 per cent ($957.58m). This was followed by Other Investment with 29.28 per cent ($460.59m) while Foreign Direct Investment accounted for 9.85 per cent ($154.97m) of total capital imported in Q1 2022.
By destination of investment, Lagos State remained the top destination in Q1 with $1.1bn accounting for 71.16 per cent of total capital investment into Nigeria. This was followed by investment into Abuja (FCT), valued at $446.8m(28.40 per cent).
Anambra Oyo and Katsina states followed, with each raking in $4.1m, $2m and $700,000, respectively.
On the other hand, Abia, Adamawa, Akwa Ibom, Bauchi, Bayelsa, Benue, Borno, Cross River, Delta, Ebonyi, Edo, Ekiti, Enugu, Gombe, Imo, Jigawa, Kaduna and Kebbi states failed to attract any foreign investments during the period under review.
Others are Nasarawa, Kogi, Kwara, Kano, Niger, Ogun, Ondo, Osun, Plateau, Rivers, Sokoto, Taraba, Yobe and Zamfara states.
Categorisation of total capital investment by the bank shows that Standard Chartered Bank Nigeria ranked highest in Q1 with $543.20m (34.53 per cent). This was followed by Citi Bank Nigeria Limited with $439.03m(27.91 per cent) and Stanbic IBTC Bank Plc with $251.52 (15.99 per cent).
Speaking on the reason it was only four states that attracted investment into the country, an ECOWAS Common Investment Market consultant, Professor Jonathan Aremu, in an interview with Punch said investments do not go to places where there are crises.
According to him, "It's simple. It's because they don't have the attracting factors. The factors that attract foreign investment are not available in those 31 states. One thing about investment is that it is crisis shy. Investment doesn't go to places where there are crises. Why? Because investors want stability and predictability of their investments, particularly, having returns on their investments.
"When an economy is witnessing what we are witnessing currently, despite the investment potentials of that kind of economy, investors will wait and see whether the factors that can guarantee predictable and sustainable investments will finally be available."
He added that the twin factors of a good investment climate as well as a good perception of that climate would have to be present for investors to develop the confidence to bring investments into the country.

Submit press release, news tips to us: tips@odunews.com | Follow us @ODUNewsNG