The founder of Fintech Startup Risevest, Eke Urum has been found guilty of sexual impropriety, abuse of power and workplace bullying.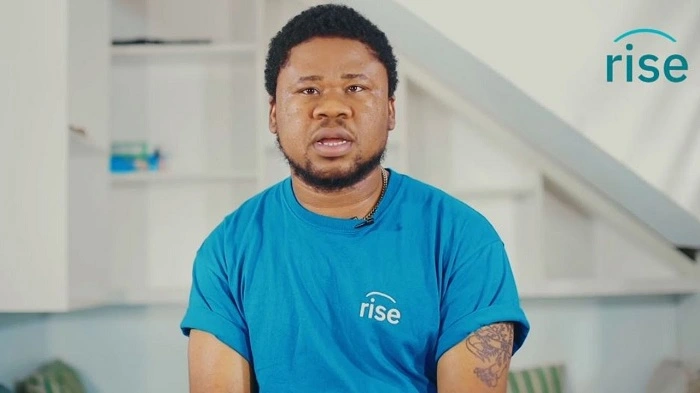 This was contained in a report of the investigation panel set up to probe the allegations.
Mr Urum had been asked to step aside from his role to allow for investigations into these allegations
Consequently, the panel in a statement has disclosed that the evidence presented couldn't prove sexual abuse, but Urum was found guilty of sexual impropriety, bullying, and abuse of power amongst others.
In the report seen by OduNews, the panel said, "The evidence presented to the panel could not prove sexual assault by Eke Urum. However, the evidence presented to the panel including admitted sexual relations with an employee and unwanted, inappropriate jokes and conversations revealed sexual impropriety. It also showed a pattern of abuse of power, intimidation, retaliation and workplace bullying by him."
Following the panel's findings, A member of the investigation panel, Toun Tunde-Anjous shared that the panel recommended that Urum will not be reinstated, but remain frozen out as Risevest's CEO.
Tony Odiba, the acting CEO who replaced the founder in an acting capacity, will stay on in that capacity until a newly constituted board appoints a new CEO.
Also, as a result, Urum will move into a non-executive member role of the new board and will lead the startup's investment strategy and provide guidance on technology.
In his response, the former CEO has accepted the judgement and recommendations of the panel. He also stated his willingness to learn from all that has happened and seek proper guidance.
In his words, "As a leader, I have grown a lot over the years and still have a lot of growing to do, which is why I'm going to be taking additional coaching and executive training. "I regret the distraction that my actions may have caused and fully respect the integrity of the process the Risevest investors and the panel underwent to identify the gaps in our systems and my leadership."
Urum also stated his intention to support Tony Odiba to make the necessary adjustments to Risevest's culture in order to keep it inclusive, secure, and welcoming.
As part of the recommendations of the investigation panel, a Board of Directors comprised of Urum, Tony Odiba, two investor representatives, and one independent member approved by both founder and investor groups, is to be immediately constituted.
Submit press release, news tips to us: tips@odunews.com | Follow us @ODUNewsNG