Nigeria has ranked 150 among the 180 most corrupt countries in the world according to the Transparency International corruption perception index.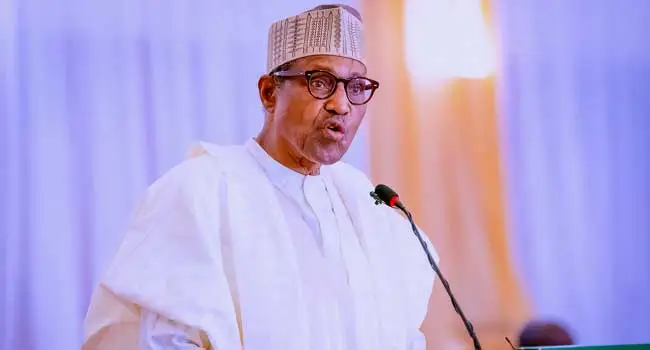 Although the country maintained its previous year's (2021) score of 24 out of 100 points, there was a change in rank from 154 to 150, in the newly released index.
The CPI is Transparency International's tool for measuring the level of corruption in the systems of the 180 countries across the world, based on certain prevalent indices.
Such indices are bribery, diversion of public funds, public officials using public office for private gain without consequences, ability of governments to contain corruption and enforce effective integrity mechanisms in the public sector, red tape and excessive bureaucratic burden which may increase opportunities for corruption, meritocratic versus nepotistic appointments in the civil service.
For Nigeria, the CPI sourced its data for the ranking from eight globally acclaimed organisations, some of which Nigeria is a partner.
The eight organisations are the World Bank Country Policy and Institutional Assessment, World Economic Forum Executive Opinion Survey, Works Justice Project Rule of Law Index, Varieties of Democracy Project, Global Insight Country Risk Guide, PRS International Country Risk Guide, Economist Intelligence Unit Country Ratings, and the Bertelsmann Foundation Transformation Index.
Two former governors were pardoned in April 2022, their convictions and sentencing had been affirmed by the Supreme Court and they had yet to serve half the length of their jail term.
The prosecution of the former governors which started under the previous administration lasted over 10 years with the Economic and Financial Crimes Commission having to expend scarce public funds to see the case to the end.
In previous years, Nigeria had experienced a consecutive drop in the CPI ranking. In 2012, the country scored 27, and in 2013 it scored 25, then went back to 27 in 2014, and down to 26 in 2015, moved up to 28 in 2016, 27 in 2017 and 2018, 26 in 2019, down to 25 in 2020, and 24 in 2021 and 2022.
However, the Nigerian authorities have continued to criticise reorts from Transparency International that points to worsening corruption in the country.
It claimed last year, in reaction to the 2021 assessment, that the global anti-corruption body lacked the basis upon which it could rank Nigeria.
Meanwhile, according to Transparency International Chair, Delia Rubio, global corruption levels had been stagnant for 11 years in a row.
Rubio said, "Corruption has made our world a more dangerous place. As governments have collectively failed to make progress against it, they fuel the current rise in violence and conflict – and endanger people everywhere. The only way out is for states to do the hard work, rooting out corruption at all levels to ensure governments work for all people, not just an elite few."

Submit press release, news tips to us: tips@odunews.com | Follow us @ODUNewsNG