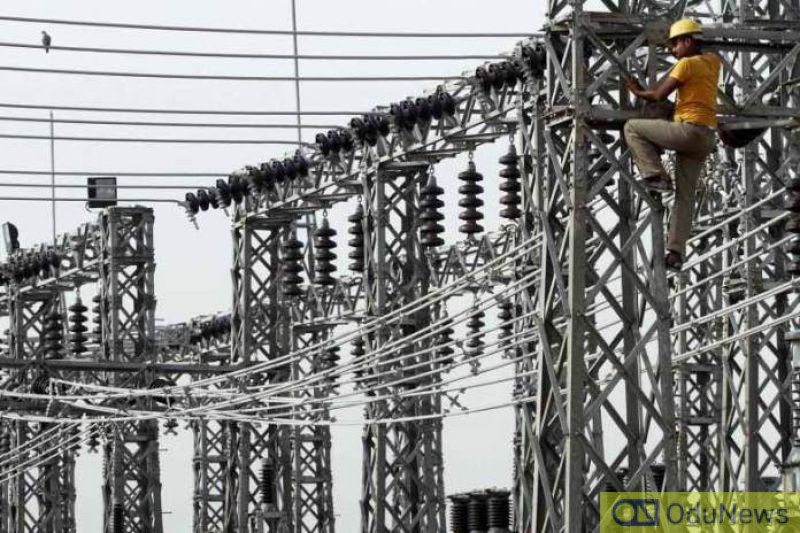 The organization SERAP wrote in a letter dated January 7, 2023 and signed by its deputy director Kolawole Oluwadare that an increase in electricity tariff would "exacerbate the extreme poverty across the country, and undermine the ability of millions of Nigerians to satisfy basic human needs."
According to SERAP, "the increase in electricity tariff failed to follow due process. It completely contradicts and is in direct opposition to the Nigerian Constitution of 1999 [as amended], the Electric Power Sector Reform Act, and Nigeria's international human rights obligations.
The letter, read in part, "the increase is unjustified, especially given the unreliable, inefficient and poor quality of electricity in the country. Rather than providing electricity discounts to poor Nigerians, successive governments continue to give bailouts to electricity companies."
"We would be grateful if the recommended measures are taken within 7 days of the receipt and/or publication of this letter. If we have not heard from you by then, SERAP shall consider appropriate legal actions to compel your government to comply with our request in the public interest."
"Your government should have used the report by the National Bureau of Statistics (NBS), which shows damning revelations that some 133 million Nigerians are poor as a basis to improve access to regular electricity supply, and extend electricity to remote rural households."
"The latest increase in electricity tariff is coming on the heels of the NBC report which shows that over half of the population of Nigeria are multidimensionally poor and cook with dung, wood or charcoal, rather than cleaner energy. High deprivations are also apparent nationally in sanitation, time to healthcare, food insecurity, and housing."
"Access to regular electricity supply would improve the quality of life of the population."
"Electricity i an essential public service but millions of Nigerians continue to pay the price for corruption in the electricity sector–staying in darkness, but still made to pay crazy electricity bills. Electricity supply remains inadequate and irregular."
"Regular and uninterrupted access to electricity is a fundamental human right. Your government has legal obligations to ensure that the operations of NERC and electricity companies do not impair the effective enjoyment of the right."
"Access to affordable electricity services is a prerequisite for improving the condition of people living in poverty. It is a means to generate other important services that mitigate poverty, bearing in mind that access to electricity facilitates the eradication of poverty."
"The hike in tariff would increase financial burdens for socially and economically vulnerable Nigerians and further marginalize and disproportionately affect them, and exacerbate their vulnerability to discrimination."
"The failure of successive governments and high-ranking government officials to prevent widespread and systematic corruption in the electricity sector and to bring suspected perpetrators to justice is the primary cause of the exploitation of electricity consumers."
"Investigating the spending of investments and bailouts by successive governments in DISCOS and prosecuting anyone suspected of corruption and mismanagement of public funds, and recovering any proceeds of crime would end a culture of impunity in the power sector, and improve access to and affordability of electricity in Nigeria."
"Successive governments have failed to increase power generation and provide Nigerians with regular and uninterrupted electricity supply, with many electricity contracts shrouded in secrecy, and trillions of Naira going down the drain.
"Section 14(2)(b) of the Nigerian Constitution of 1999 [as amended] provides that, 'the security and welfare of the people shall be the primary purpose of government.'"
"Under Section 16(1)(a)(b), your government has the obligations to 'harness the resources of the nation and promote national prosperity and an efficient, a dynamic and self-reliant economy', and to 'secure the maximum welfare, freedom and happiness of every citizen.'"
"Nigeria has also ratified the African Charter on Human and Peoples' Rights and the International Covenant on Economic, Social and Cultural Rights, which recognize legally enforceable economic and social rights, such as the rights to education, health, safe food and clean water, security, and shelter."
"Your government also has legal obligations to ensure that socially and economically vulnerable Nigerians including the 133 million the NBC documents as poor enjoy non-discriminatory access to basic household services including electricity."
"Under Chapter 2 of the 1999 Constitution of Nigeria dealing with Fundamental Objectives and Directive Principles of State Policy, high-level public officials have a clear obligation to 'eradicate all corrupt practices and abuse of power. Furthermore, the constitution prohibits the exploitation of Nigeria's human and natural resources for any reasons other than for the good of the community."
"Articles 5 and 9 of the UN Convention against Corruption also impose legal obligations on your government to ensure proper management of public affairs and public funds, and to promote sound and transparent administration of public affairs."
"The African Commission on Human and Peoples' Rights has adjudged the failure of the States to provide basic services such as electricity as violating the right to health."

Submit press release, news tips to us: tips@odunews.com | Follow us @ODUNewsNG