The Peoples Democratic Party has said that Nigerians will pass a verdict on the failures of the ruling All Progressives Congress, OduNews reports.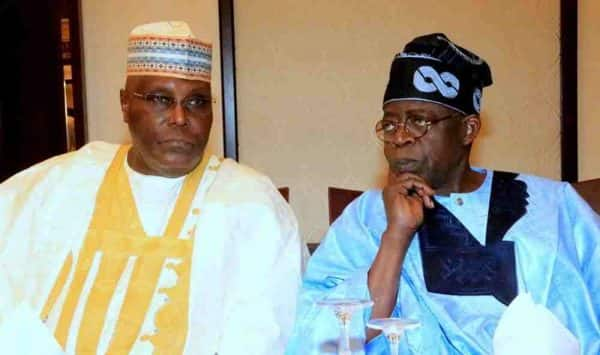 Addressing a press conference in Abuja, PDP's national publicity secretary, Debo Ologunagba, said. "This Presidential election is about the issues that affect Nigerians on a daily basis and a simple comparison of statistics from 1999 to 2015 under the PDP and from 2015 to 2023 under the APC"
According to him, a thorough review of the nation's life in the last eight years shows that the lives of Nigerians have been massively discounted.
"These are the issues on the ballot in this election. Nigerians are invited to take these into consideration as they go into the polls this Saturday. These issues relate to the safety and well-being of our citizens, the future of our children and the continued corporate existence of this country.
It is therefore clear that any vote for the APC and its Presidential Candidate is an endorsement of corruption, incompetence, insensitivity, lack of leadership and arrogance in failure." The party's spokesman said.
Ologunagba said "The PDP handed over a $550 billion economy (largest in Africa and 26th globally) to the APC in 2015. Today Tinubu's APC has ruined the economy and turned our nation into the poverty capital of the world where over 100 million Nigerians can no longer afford their daily meals".
The PDP spokesman also noted that matters were compounded by a debt accumulation by the APC government from N12 trillion in 2015 to a staggering N44.06 trillion today
He lamented that the inflation rate has risen from 9% in 2015 to over 22% in 2023 in addition to an exchange rate of about N197 to a dollar under the PDP to over N750 to a dollar today.
All these According to the opposition party have produced a consequential negative effect on Small and Medium Scale Enterprises which were forced to close down resulting in massive unemployment from about 8% in 2015 to 37% in 2023.
"The life discounting experiences were worsened by the harsh economic policies of APC which saw the pump price of fuel rising from N87 per liter under the PDP to about N400 to N500 per liter in various parts of the country today." The PDP added.
Ologunagba further observed that "Today, under the APC, a bag of rice which sold at N7,500 in 2015 under the PDP now sells for almost N50,000; a measure of garri which sold at N100 in 2015 now sells for over N450 while a measure of beans which sold at N250 in 2015 now sells for over N1000 under the APC."
According to him, under the APC, Nigeria became the second most corrupt country in West Africa and 154 out of 180 in the Global Corruption Index with APC leaders allegedly stealing over N15 trillion in oil revenue meant for infrastructural development in the country.
"On security, under the APC, our country became one of the most dangerous places to live in the world; ranked 4th in Global Terrorism Index report; a third country with the highest level of terrorism after Iran and Afghanistan with over 55,430 Nigerians killed by terrorists and criminal gangs between 2015 and 2022 according to official reports." He added
A vote for APC, according to him, will be a support for insecurity and acts of terrorism; mass killings, poverty, hardship and infrastructural stagnation. "Above all, it will be a vote for a bleak future for our children and future generation."

Submit press release, news tips to us: tips@odunews.com | Follow us @ODUNewsNG