While lots of veterinary pharmaceutical companies (at home and abroad) continue to develop various medications, and supplements for the advancement of livestock, and poultry animals, working on health and hygiene are also important aspects of ensuring the best results in commercial poultry farming.

In a lot of instances, there can be various diseases and poor hygiene reasons that have caused substantial economic losses in commercial poultry businesses. Although, the most effective way to maximize profit, reduce loss and improve output in commercial poultry in Nigeria is through commercial poultry hatchery

In this article, Agro Preciso explores ways to ensure a healthy, hygienic, disease-free and parasite-free poultry farm.


The following are some methods for maintaining a clean and sanitary chicken farm:
Build a secure enclosure for the poultry birds to live in, with clean water and clean containers, and ensure that the water is changed daily.
Ensure that the sources of food and water are both clean and healthy.
Have an adequate amount of calcium and other minerals needed for the poultry birds' health.
Maintaining a clean environment will help to guarantee the farm's flock of birds is healthy.
Accentuate the control of parasites and disease outbreak
Check the birds every day and vaccinate them to prevent diseases.
We are eggcited to introduce Jamesway's state-of-the-art poultry Incubators.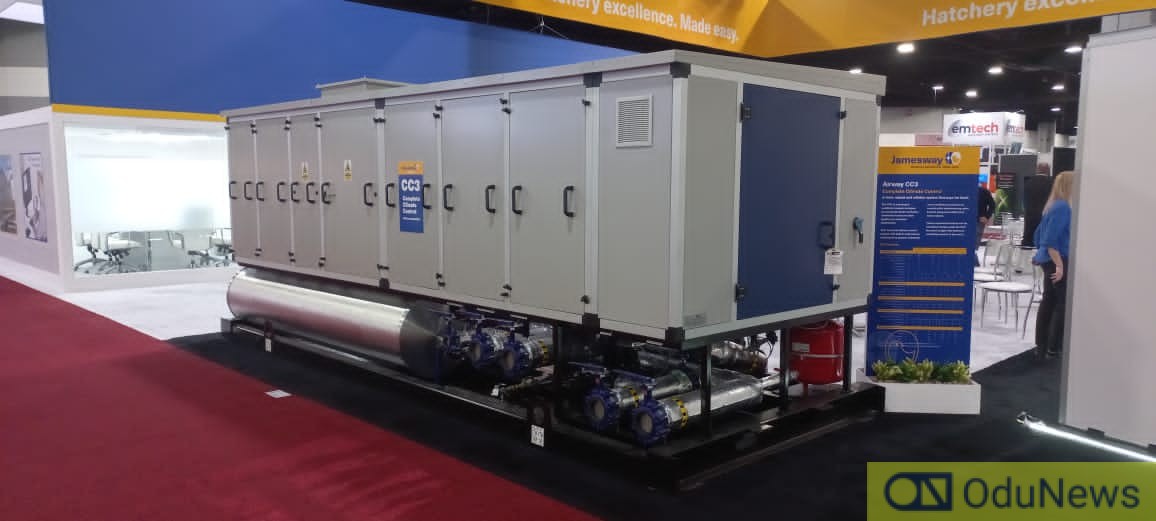 With very few commercial poultry hatcheries in Nigeria, the demand for day-old chicks for poultry farming is very high. Poultry hatcheries are making good profit by producing quality day-old chicks for sale to a long list of waiting-for poultry farmers/off-takers across Nigeria.

Commercial Poultry hatcheries are a safer and more secure livestock production sub-sector to invest in for a high return on investment.


Agro Preciso, supply, install, train and provide after-sale services in Nigeria.




Submit press release, news tips to us: tips@odunews.com | Follow us @ODUNewsNG